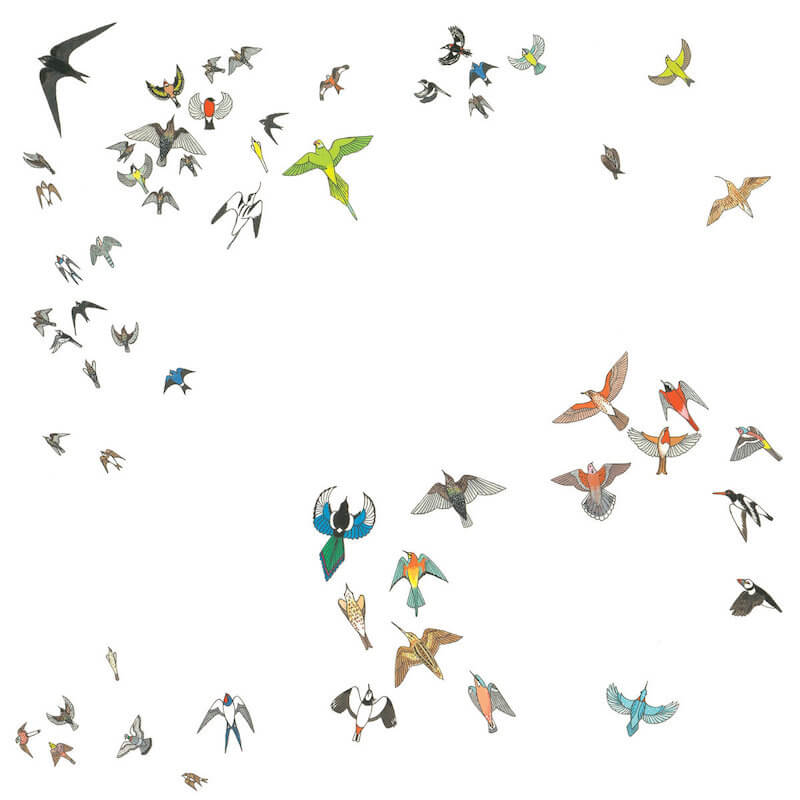 Space is the operative word for Modern Nature. Since his days leading bands like Mazes and Ultimate Painting, Jack Cooper's music has gone panoramic, leaving ample room for softly uttered vocal melodies and semi-improvised instrumentation. On the loose ensemble's latest album – now including members of The Necks, This Is Not This Heat, and the legendary Julie Tipppets (FKA Driscoll) – Cooper's poetic lyrics are delivered patiently, leaving pregnant pauses between each line as the instruments swell and contract. Songs begin with the melancholy, drifting post-rock sound pioneered by Talk Talk, before bristling strings, eerie horns, and electronic bleeps overtake the band's voices completely.
This slow-motion choreography brings a soothing effect to "Murmuration" and a cluttered sound to "Tapestry", where the strings and woodwinds twist around each other like knotty roots. On "Orange," Cooper's observations of the natural world are as spare as a sonnet, until multiple voices gather for the song's compassionate refrain: "Turning around, we go round and recover… We try not to break but we try and we try." At the end of the cycle, Tippetts takes the lead on the gorgeous closer "Ensō", summing up the expansive approach of Modern Nature: "It's a lot to take in… It's impossible to see."
Comparing each of the album's recorded elements to a flock of birds or school of fish, Cooper explains that "the vocals are no more important than the bass. That makes the music move in an organically unpredictable way." As they flow through space with no destination, Modern Nature finds a path that feels familiar, but has never been travelled. | j locke
For heads, by heads. Aquarium Drunkard is powered by our patrons. Keep the servers humming and help us continue doing it by pledging your support via our Patreon page.