Grails' history stretches back to the late 1990s, with the Portland, OR-based collective fearlessly exploring various galaxies over the course of several absorbing LPs. Their latest masterpiece, Anches En Maat, suggests that they're nowhere near finished with those explorations. Here, Grails dive headlong into a sleek, neon-lit zone — one you can imagine providing the awesome soundtrack for a prime-era Michael Mann flick, with a welcome dose of David Axelrod drama tossed in for good measure.
Ominous, luminous and downright beautiful, the album's seven tracks sound absolutely massive, with soaring strings (shades of Barry White?!), crashing drums and shimmering keys complementing the spectral twin guitar weave of Alex Hall and Ilyas Ahmed. At once familiar and strange, Anches En Maat is a record that dreams its own dream, inviting the listener into an enveloping nocturnal environment. | t wilcox
With a European tour looming, Grails shared some inspirations and influences with Aquarium Drunkard. Heady times await …
ILYAS AHMED
Japan Blues Japan Blues Meets the Dengue Hundred: Howard Williams worked with singers Akari Mochizuki and Tamami Pearl along with Tsugaru shamisen player Hibiki Ichikawa to combine their performances with his field recordings into a narcotic new form. An air of dubbed out analog degradation permeates as vocals ebb and flow out of the fog like sirens with sections of shamisen & flute appearing to cut through the mix. It is a mysterious and transfixing listen that gets deeper each time I put it on. There's also a tape of additional material that was released a little after the LP I highly recommend, that goes further into the deep end.
Fuji-Yuki One Butoh: Fuji-Yuki is a vocalist who uses her voice minimally and repetitively through effects pedals, along with an assortment of percussive instruments, to create an otherworldly sound that straddles a few different zones. Vocal glow and clatter. Perfect for hallucinatory late night listens with your eyes closed.
Godley & Creme Cry 12″ Extended Mix: Super banger from 1985 by former members of 10cc. It sounds not dissimilar to Steve Hiett and feels as lonesome as any lost private press folk record.
Grasslung Sincere Void: Under-repped masterpiece from 2010. Richly textured desolate analog minimalism for synth and piano with teeth bared, which so much music of it's ilk lacks. Infinitely patient and infinitely rewarding.
Richard Beirach Hubris: I buy a lot of ECM records. There's so many undiscovered gems going for so few dollars that taking a risk on something without listening first is no big deal. Got this album of solo piano pieces on cassette for two bucks years ago and if it was a French private press LP from 1971 it would be referred to as a "lost masterpiece" and go for $500 on Discogs. Like the best ECMs it hints at jazz and lurks around new music and minimalism, while not being any of them. I upgraded recently to a vinyl copy which cost me six bucks. That's a total of eight dollars spent on something that augmented my perspective on music. You can't even get a decent sandwich for eight dollars anymore. Don't buy sandwiches — buy ECM records.
EMIL AMOS
Richard Bone Emerging Melodies: His first record and the one to get…a killer picture of a person on the fringe, outside of the fringe making his contribution in private in the early 80's. Imagine if OMD had been more into Doctor Who and science filmstrip music.
Christoph Heeman Magnetic Tape Splicing: Perfectly playful and seemingly-live needle drops onto records for their brief and weird god moments. Everything else I've heard of his is more droney and serious but I'd buy 10 more LPs like this… bummer its so short.
Biosphere The Senja Recordings and Dropsonde: A masterclass in patience… the study of sound in the vein of a time-lapse camera sitting in wildlife, taking a picture of only the attractive and soft colorations in an otherwise often stupid world.
Liam O'Gallagher People's Opera aka Aerosol/or the Computer That Couldn't Hear: Not a record you have to hear…. but a killer historical curiosity. O'Gallagher was the quintessential art-dropout/hipster in the 40s & 50s of San Francisco and operated as a core orchestrator of the underground network at that time. He was into LSD early on in the late 50's, knew Krishnamurti and hung with everyone from Alan Watts to Ginsberg to Brautigan. This double LP is a tape collage of radio plays, random static and whatever jazz was coming out of his radio randomly in 1970.
Daniele Ciullini Domestic Exile: Early private industrial minimalisms that thrive partially because of the lack of equipment involved. Proof that having a personal connection with a couple pieces of gear can produce forward-thinking LPs that age better with time.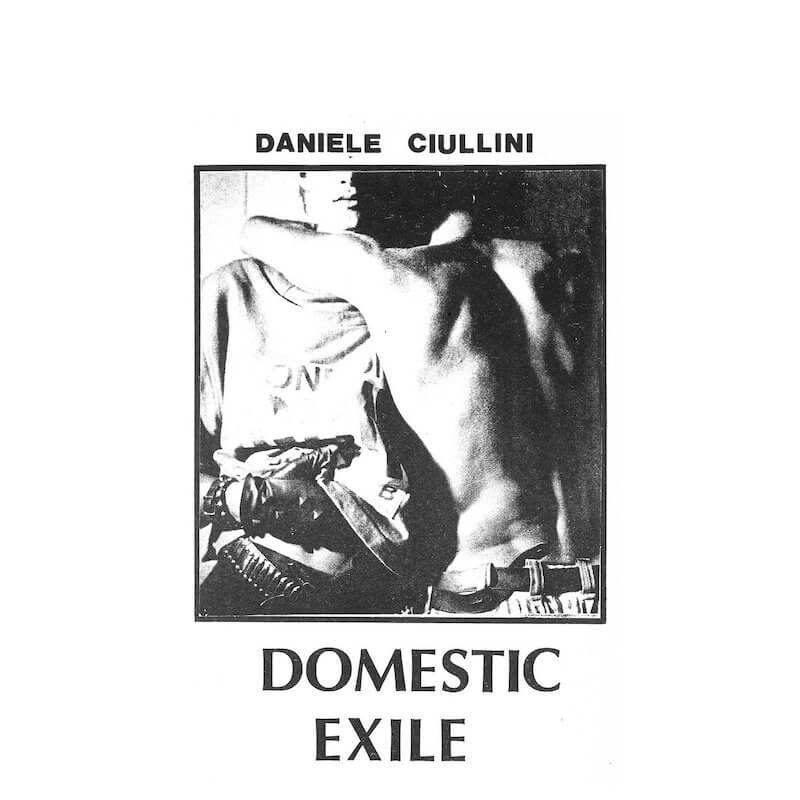 Hinosch Untitled and Hands: Fresh takes on clean, minimal beat experiments that always include a nice dose of spontaneity and a sense of humor you can't always glean from electronic music.
Sterile Records Earthly Delights / a sterile sample: A collected picture of the slightly weirder side of 80's industrial music that's been aging better since. Plays like something people would strive to make this year but has that unmistakable exploratory vibe that comes from being there and excited at the flashpoint.
JESSE BATES
Wovenhand Silver Sash: For me, Wovenhand is one of those unique bands that feels like you're getting a glimpse through a window into a totally different universe and you can't figure it out, but you need to know more. I'm intrigued by the way Edwards is not only exploring the mysteries in terms of lyrical themes, but the music itself feels like a ritual vehicle to go somewhere else entirely. You're either on board for the peyote sermon or you aren't. For me, the highlights of Silver Sash include moments like the heavy dirge '8 of 9', with a banjo rolling along amidst heavy tribal-sounding drums and distorted guitar, the vocals moving around like a chant. Another moment is "The Lash," blending strange industrial textures with a beautiful, gentle vocal melody. The opener "Tempel Timber" is another good example of what feels like some sort of sermon being delivered as the apocalypse begins. Sadly, drummer Ordy Garrison passed away this past summer, so Silver Sash represents an unexpected conclusion to his long journey with Wovenhand. RIP Ordy.
Mountain Nantucket Sleighride: Have you ever blasted through Cream's short discography and wished that it had kept on going? Of course you have. Strange, drugged out blues and psychedelic heaviness… we don't need to add to the long discourse of what Cream did. The questions is, where can we turn to after that short ride? That's easy: Mountain. Felix Pappalardi (bass, vocals) produced and co-wrote some songs on Disraeli Gears, so it makes a lot of sense that Mountain assumed the vibe when Cream was thoroughly done with it. 'Nantucket Sleighride' blasts out of the gate in full heavy prog mode with 'Don't Look Around' and I'm right there with them through the fuzz riffs, distorted organ, endless drum fills, and mellotron. Top it off with Leslie West's vocals that stand up to (surpass?) the power Gregg Allman delivered, and you really can't go wrong. 'Tired Angels' is another great example of how well Mountain composed their songs to guide us along a journey of interesting syncopation, gentle dreamy moments, and epic riffage. The preceding a following albums are also great adventures in psychedelia, so don't be too proud to turn it up when the cowbell starts 'Mississippi Queen'.
ALEX HALL
John Elder Derelicts: New Zealander that dropped two LPs in the late 80's and nothing since. The other one, Antarctica, is also great. DX7 textures with found sound. Very beautiful.
Robert Turman Distant Dosage: His newest. My copy hasn't even arrived in the mail yet, but I'm sure it'll be great. They're always great.
Anne Gillis Aha: Just recently discovered her work and immediately fell in love with it. Totally focused in its vision, aesthetically terse, genuinely unsettling stuff.
[multer] Basisrealität/Armutsgewöhnungszuschlag/Wolkenkuckucksheim: These guys from Dortmund have been at it since the 90s but have very few releases compared to other groups of their ilk. Which implies to me an admirable rigor of self-editing? This one from 2021 is a 3xLP comp and is a super nice mix of textures/drones/field recordings, kind of everything you want from this type of release.
Cattle Decapitation Terrasite: Got into this band with their last one, Death Atlas. I generally don't find modern extreme metal very interesting, but these records stood out to me in the way that they leverage their genre in service of their message. And with actual hooks thrown in… extremely effective.
Only the good shit. Aquarium Drunkard is powered by our patrons. Keep the servers humming and help us continue doing it by pledging your support via our Patreon page.