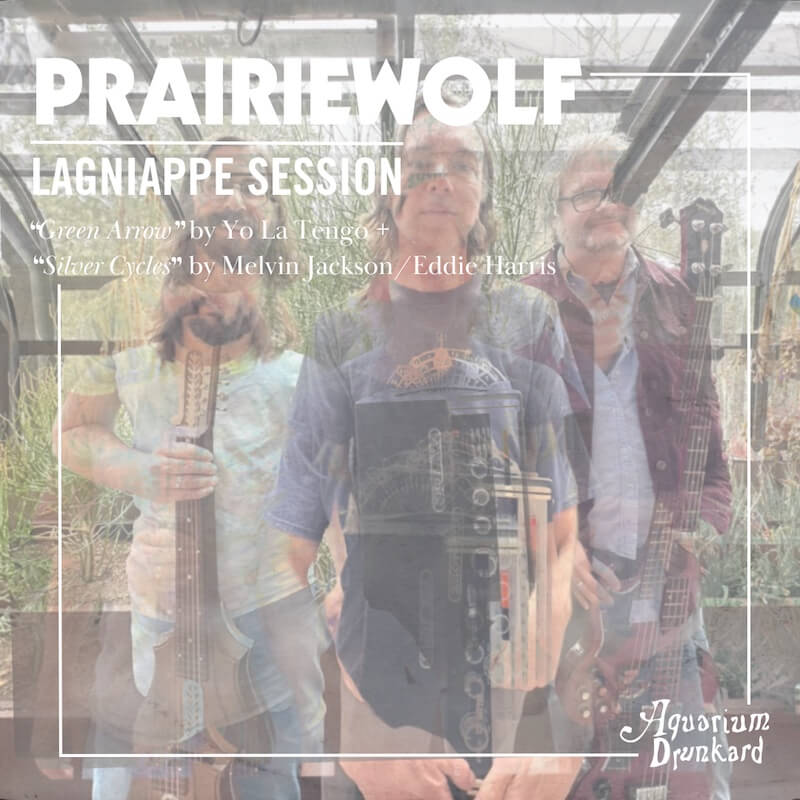 Lagniappe (la ·gniappe) noun 'lan-ˌyap,' — 1. An extra or unexpected gift or benefit. 2. Something given or obtained as a gratuity or bonus.
Listen and you'll hear it…the howl of the Prairiewolf. On their self-titled debut, guitarist Stefan Beck (Golden Brown), keyboardist and synthesist Jeremy Erwin (The Heat Warps), and bassist Tyler Wilcox (who Aquarium Drunkard and Doom and Gloom from the Tomb readers know well) explore kosmische drifts, nocturnal guitar tangles, and expressively jazzy passages. For their first-ever Lagniappe Session, they dive into selections by Yo La Tengo, Melvin Jackson and Eddie Harris. They more about their selections below.
Prairiewolf :: Green Arrow (Yo La Tengo)
This moody instrumental from Yo La Tengo's classic I Can Hear The Heart Beating As One showed up in a very early Prairiewolf rehearsal and it felt like an ideal match for the sound we were developing: that eerie slide guitar melody, the meditative, circular bass, the steady, minimalist percussion. It's a song that feels like an eternal sunset, slightly ominous but mostly just plain beautiful. It's also just fun to play — YLT themselves returned to it in later years, making it more or less the theme song on their soundtrack for Phil Morrison's Junebug in 2005. For our rendition, we've brought in our trusty Acetone Rhythm Ace, lap steel, keys and Mellotron, hopefully putting a fresh spin on an old favorite. Oh, and to replace the cicadas in the original recording, there are some field recordings of Iowan birds drifting through the mix.
Prairiewolf :: Silver Cycles (Melvin Jackson / Eddie Harris)
We like to joke that Prairiewolf doesn't play spiritual jazz, but we're definitely spiritual jazz adjacent. Like Alice Coltrane's "Journey in Satchidananda" and Don Cherry's "Brown Rice," the loping, hypnotic foundation of "Silver Cycles" is really our ideal jam vehicle. The tune was co-written by Eddie Harris and bassist Melvin Jackson, first appearing on Harris' 1969 Atlantic LP as the title track before Jackson re-recorded it later that year for his own Funky Skull album. Definitely worth seeking out both versions but Funky Skull as a whole is a mind blower. Listeners might notice our version's a kind of two-fer, as we dip in and out of Miles Davis' "Calypso Frelimo" toward the back half of the track. In true Prairiewolf style, our recording of this jam went on for more than half an hour, but we've Teo Macero'd it down to a respectable 13 minutes.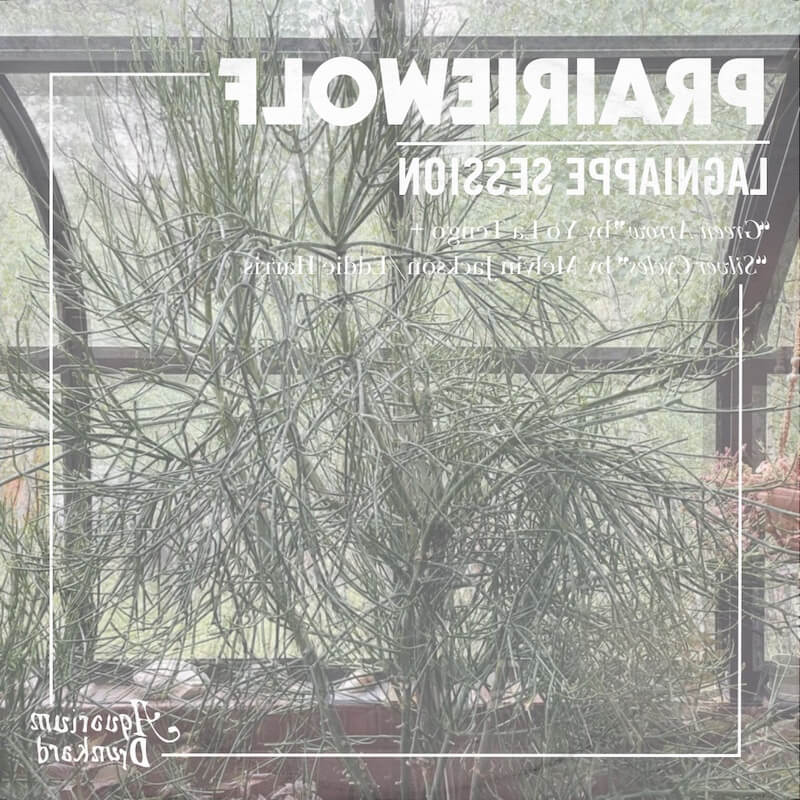 Lagniappe Sessions Archives / layout via D Brown
For heads, by heads. Aquarium Drunkard is powered by its patrons. Keep the servers humming and help us continue doing it by pledging your support via our Patreon page.