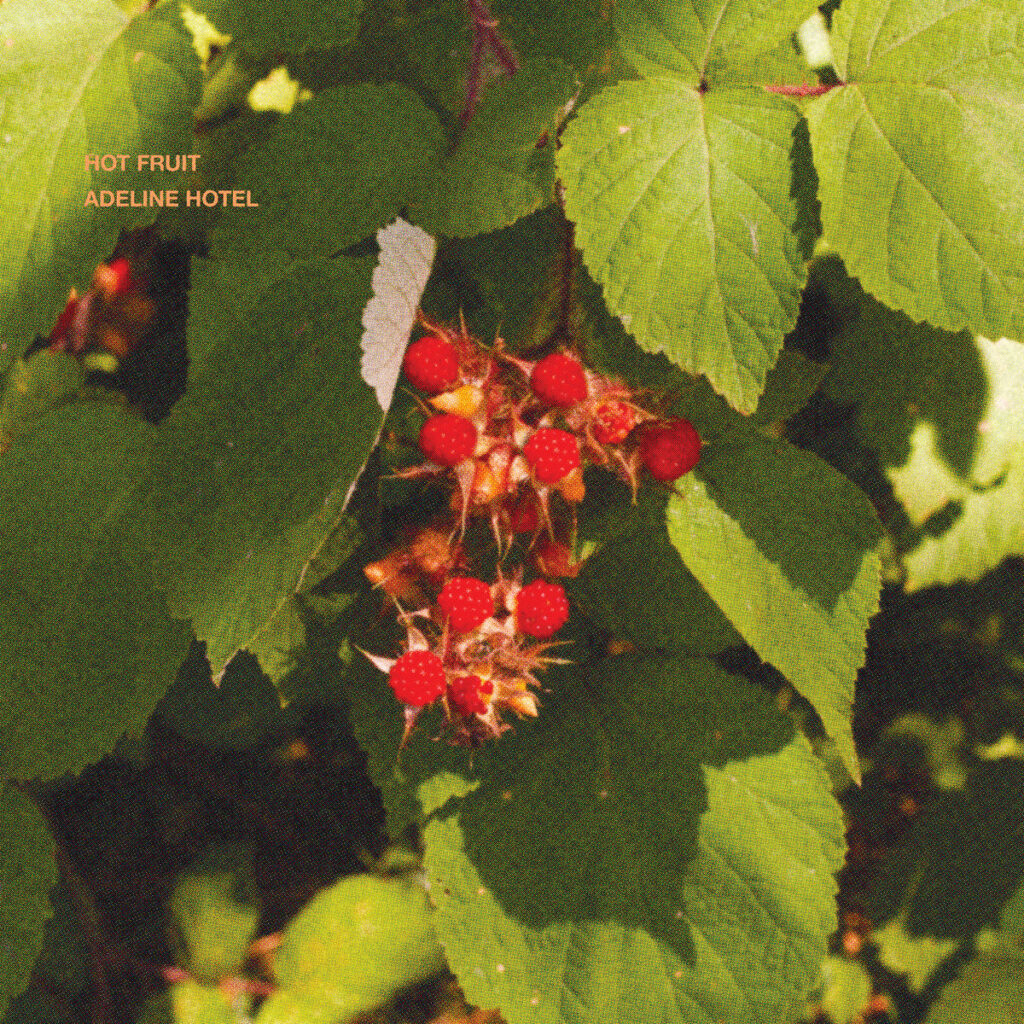 Dan Knishkowy's Adeline Hotel takes many forms, from blues-folk guitar to pensive piano ballads to this, an exercise in breezy, carefully orchestrated jazz, dense with strings and woodwind instruments but full of light and air and clarity.
The sound is fuller than on Adeline Hotel's last album The Cherries Are Speaking, due to a larger cast of characters. Knishkowy worked with the jazz trio Scree— that's Ryan El-Solh on electric guitar, Carmen Rothwell on bass and Jason Burger on drums—on Hot Fruit, and Winston Cook-Wilson played piano, as he has on since 2020's Solid Love. To this he added a five-piece chamber orchestra with flute, harp, clarinet, pedal steel and violin with El-Solh arranging. There is quite a lot going on in these cuts, but they don't feel heavy.
The title track, for instance, bristles with flurries of pizzicato strings, which sways with luxuriant bowing. Knishkowy's guitar carries the main freight, sketching out melody and mood, but he is supported, amplified and countered by sounds that you don't typically hear on guitar picker albums. The harp, in particular, has a striking clarity and beauty.
The cuts that highlight Knishkowy and pedal steel player Adam Brisbin are especially affecting. "Seeing Yourself Seen" layers intricate lattices of acoustic guitar picking with the pedal steel's long, emotionally charged sustained tones. Cook-Wilson darts in and out of the mix with quick, pensive runs of piano. And yet the overall tone is bright and positive, mysterious but dappled in sunshine.
This is buoyant, serene music, without much sweat or strain in it. I could go for a little more dissonance, to be honest. It seems a bit too clean to stick. But late in the album, with "Big Al," sound turns moody and nocturnal, little glitters of piano and harp twinkling out of a more introspective cloth. It's still almost weightless but tinted darker and all the better for it. | j kelly
For heads, by heads. Aquarium Drunkard is powered by its patrons. Keep the servers humming and help us continue doing it by pledging your support via our Patreon page.