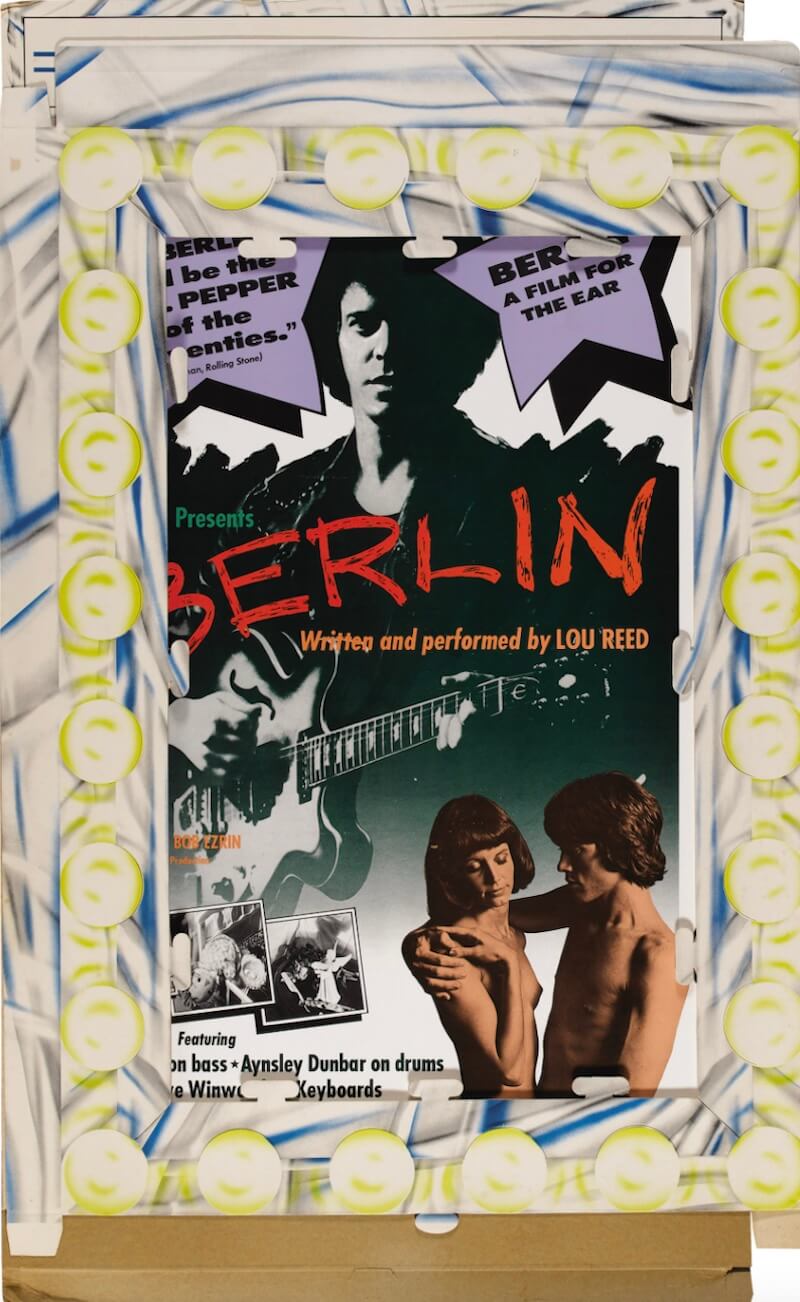 Transformer, released in late 1972, gave Lou Reed a dose of the success that had eluded him in the Velvet Underground days. He almost immediately brought that momentum to a halt with Berlin, which hit record stores 50 years ago this week. Like a squalid Fassbinder film set to baroque glam-rock arrangements, this tale of two doomed lovers in a divided city had it all — sex, drugs, depression, suicide, abuse, kids crying mournfully for their mom.
Of course, people hated it at first, with Rolling Stone's Stephen Davis winning top prize for vitriol: "There are certain records that are so patently offensive that one wishes to take some kind of physical vengeance on the artists that perpetrate them," he wrote. Easy there, Steve.
Lou, typically, didn't give a fuck. He'd return to Berlin's tunes in the late 1970s, the 1990s and finally in the 2000s, when he took the entire LP around the world on a big-budget, big-band tour. Today, it's generally considered one of Reed's masterpieces — which isn't to say that Berlin doesn't retain an inherent unpleasantness. This is a concept album whose concept is cruelty; there are no easy answers or convenient platitudes to be found at the end. In fact, the soaring strings of its closer, "Sad Song," seem to mock the very idea of a happy ending. "Somebody else would've broken both of her arms," Lou sings as the music builds to a dramatic climax — a sentiment and general vibe that is deeply unsettling to say the least.
But that's the deal, right? Reed certainly wasn't interested in making listeners feel good all the time. As an artist, he offered us windows into some of the darkest rooms of the human psyche, adamantly refusing to pass judgment. If you want to really walk on the wild side, you have to follow his lead and accept the endless possibilities of existence, beautiful, ugly or some untold mixture thereof.
To dig deeper into Berlin's mysteries, check out an alternate version of the LP, gathered from a variety of sources over the decades — home demos, live shows, etc. — with a few guests along for the ride, including ANOHNI, Sharon Jones and John Cale. Caroline and Jim are waiting for you down by the wall with a little Dubonnet on ice.
Sad Song :: Lou Reed's Berlin At 50
Intro / Berlin (Paris 1972 w/ John Cale) / Lady Day (Stockholm 1974) / Men of Good Fortune (NYC 1998) / Caroline Says I (Copenhagen 1973) / How Do You Think It Feels (With Sharon Jones) / Looking Through the Eyes of Love (aka Oh Jim) (Home Demo 1971) / Caroline Says II (Milan 1980) / The Kids (Boston 1997) / The Bed (LA 2003 w/ ANOHNI) / Sad Song (Bonn 2012) / Outro
For heads, by heads. Aquarium Drunkard is powered by its patrons. Keep the servers humming and help us continue doing it by pledging your support via our Patreon page.