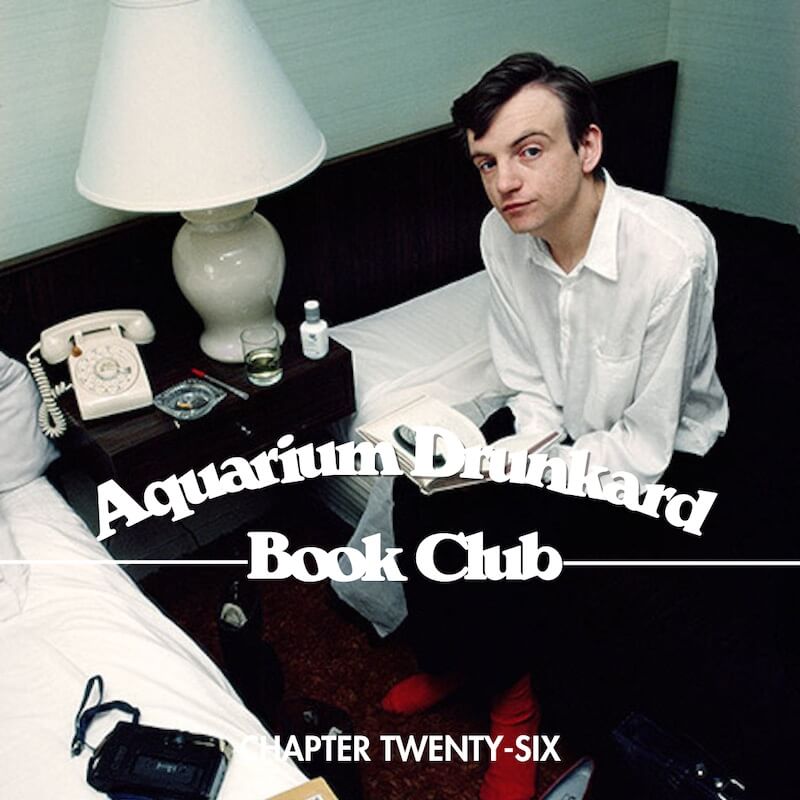 Welcome back to the stacks. It's Aquarium Drunkard's Book Club, our monthly gathering of recent (or not so recent) recommended reading. In this month's stack: '60s girl groups, glitching realities and mirror world doubles, poetry from Richard Hell, modern occultism, and the indie rock fashions of the '90s. Your librarians are Mark Neeley, Tyler Wilcox, and Jason P. Woodbury.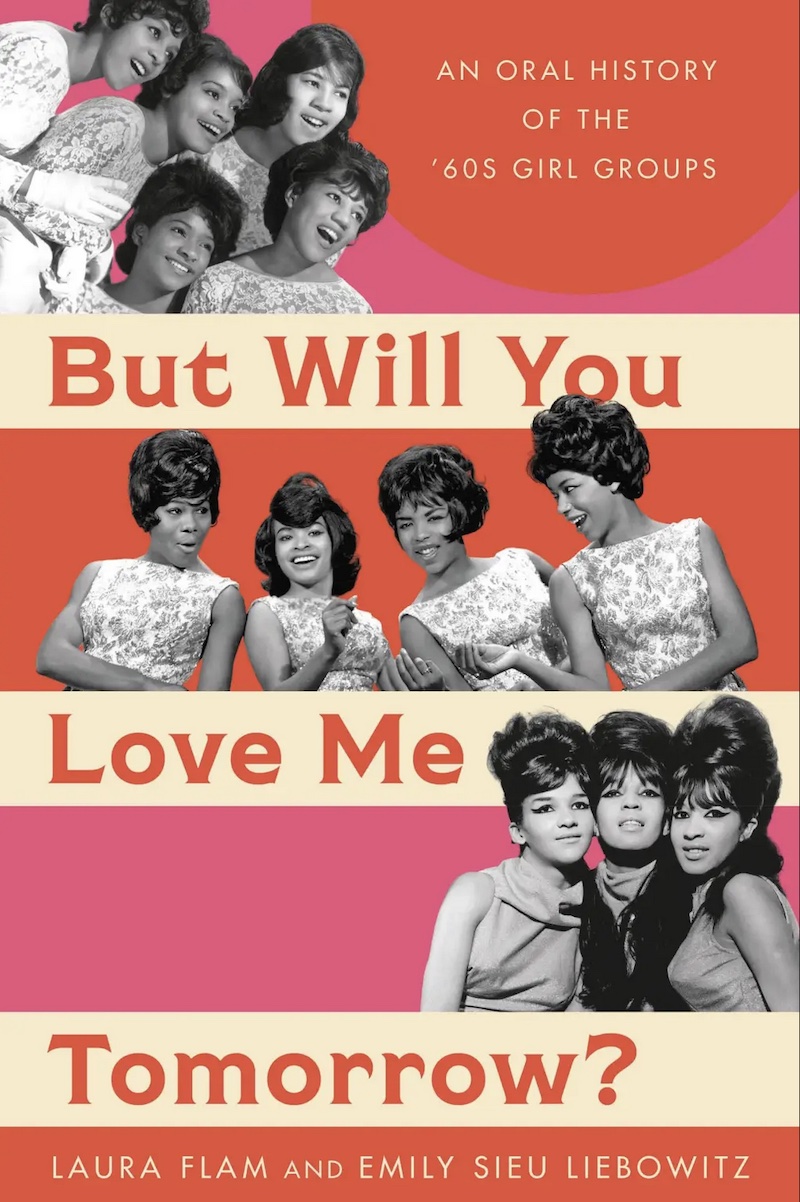 But Will You Love Me Tomorrow? An Oral History of the '60s Girl Groups by Laura Flam and Emily Sieu Liebowitz: A monumental and revealing book that paints a rich portrait of the brief-but-hugely influential girl group world of the late '50s and 1960s. While the usual suspects—Phil Spector, Goffin & King, Leiber & Stoller—are given their due, the authors are more concerned with centering the experiences of the women who actually made up these groups. Their stories are fascinating and inspiring, offering an alternate history of their times, when their music provided the soundtrack to a tumultuous decade. There's plenty of heartbreak in there, too, with shady business dealings, depression and disappointment all darkening the pages. But it's a testament to the music itself—primarily the still-amazing voices of these artists—that joy and harmony are never too far away. The answer to the title's question is always yes. | t wilcox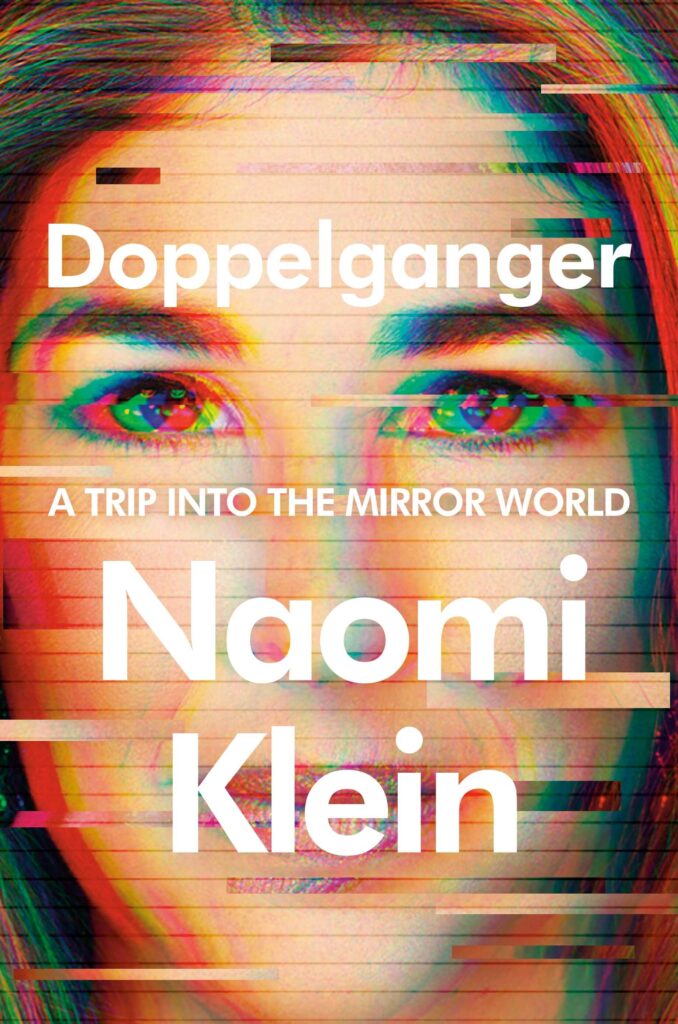 Doppelganger: A Trip Into the Mirror World by Naomi Klein: Naomi Klein's not-a-moment-too-soon Doppelganger: A Trip into the Mirror World is undoubtedly the cultural critic's most personal book to date, but it feels timely and strangely universal. "Reality is doubling, multiplying, glitching, telling us to pay attention," Klein says, echoing the cyberpunk of William Gibson or the Watchowski sisters. Anyone who exists even partially online knows what she's talking about: we live in an age of dark corners and conspiracy. One click and you may find yourself in a mirror landscape, where everything you know is reflected back to you—only different. Doppelganger hinges on the frequent confusion between Klein and another prominent Naomi: Naomi Wolf. While once ostensibly on the same side of the political spectrum, they've followed very different trajectories. Klein's focus has shifted mostly to climate change, while Wolf has aligned with political operative Steve Bannon and gone in heavy on anti-vax rhetoric. But Doppelganger is no mere take down or repudiation. While Klein pulls no necessary punches, she's generous and exploratory, parsing together how Wolf took the turns she did. And the author is equally interrogative of her own experience, opening up about her own life, family, and personal navigation of individualized branding culture, which has found so many feeling hyper-atomized and fragmented in the internet age. Wading through the worlds of wellness, personal optimization, identity politics, and literature, Klein takes readers on a bewildering journey. Holding up the work of Charlie Chaplin, Jordan Peele's horror film Us, and the doppelganged Philip Roth, Doppelganger warns that doubles show up with ominous warnings. Functioning primarily as a piece of artwork itself—Nathan Fielder's The Rehearsal and Twin Peaks: The Return both come to mind—the book ultimately seeks to increase its reader's capacity to perceive the fullness of others, and offers a way to wrap one's head around the fractal complexities that surround us. | j woodbury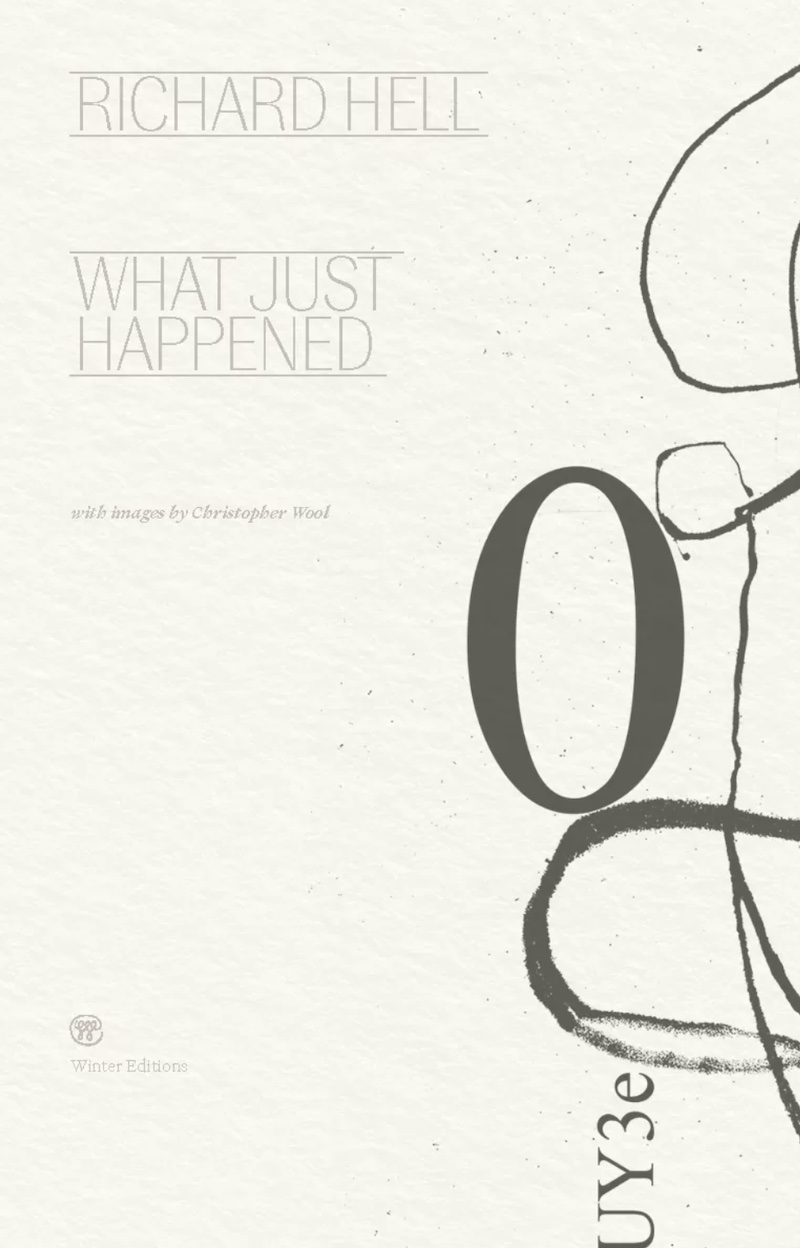 What Just Happened by Richard Hell: The punk pioneer returns with an absorbing collection—his first book of poetry in quite some time. Written during the pandemic era, What Just Happened is reflective and autumnal at times, sharply funny and jagged at others. Hell may be well into his 70s at this point, but his wit and observational powers are as powerful as ever. "One's inner being is a dream," he writes. "All is a dream. Life is a dream. This is not to trivialize it: there is pain and 'injustice' and matters of great human importance in dreams too; it's just that we regard dreams as unreal: no, dreams are where we're exposed most directly to reality, the bending of things through us, the junction of us and what is." | t wilcox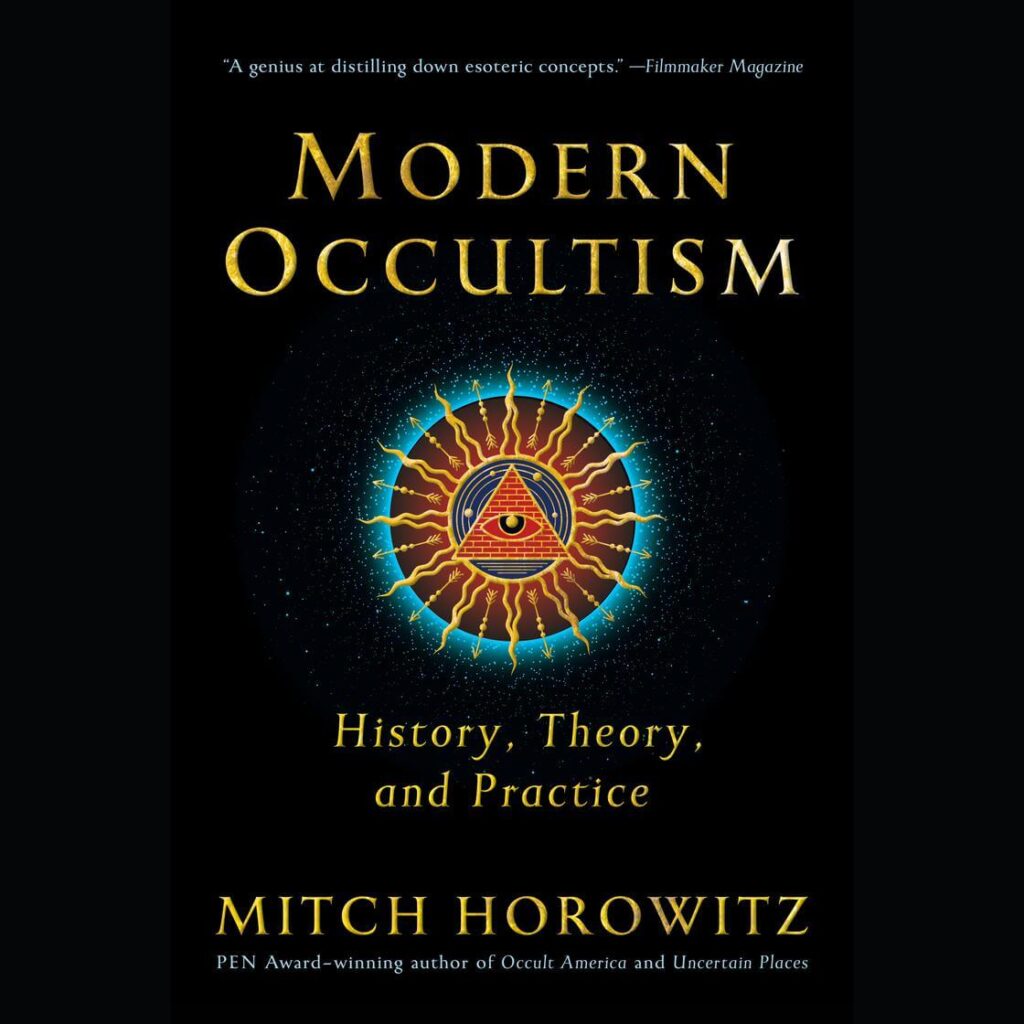 Modern Occultism: History, Theory, and Practice by Mitch Horowitz: Occult scholar, speaker, and author Mitch Horowitz returns with Modern Occultism: History, Theory, and Practice. A sprawling secret history in the same vein as his 2009 book Occult America (The Secret History of How Mysticism Shaped our Nation), the tome explores how wisdom and philosophies gleaned from ancient and occluded historical sources, including the Hermetica, gnostic gospels, Kabbalah, and other esoteric systems profoundly inform our present moment. Horowitz proves an adept guide to these shadowlands, illuminating how mysterious notions and a beliefs in an extra-physical dimension to life fueled secret societies and motivated renegade thinkers, like the dubious but charming Carlos Castaneda, Anthroposophy founder Rudolph Steiner, and Theosophy's grand dame H.P. Blavatsky, featured here alongside figures like Aleister Crowley, Carl Jung, and Anton LaVey. Along the way, Horowitz moderates and interjects, offering astute takes and historical notation—even if requires occasionally setting records straight that his subjects might have preferred left crooked. Horowitz is especially engaging when focusing on Jack Parsons, the pioneering father of modern rocketry, who was also a practicing magician, one-time Marxist, and famously died in 1952 at the age of 37 in an explosion while preparing materials for a film set. Horowitz is clearly drawn to the way Parsons sought to simplify interaction with magical or divinatory forces, wondering if the formalism and ritual of previous ages had outgrown its necessity. Similarly, Horowitz concludes by focusing on how modern string theory seems to reflect and express ideas initially rooted in occult exploration. While the word itself may mean "the unknown," Horowitz clearly seeks a kind of gnosis—a deep knowing—that propels this book forward like an adventure story. | j woodbury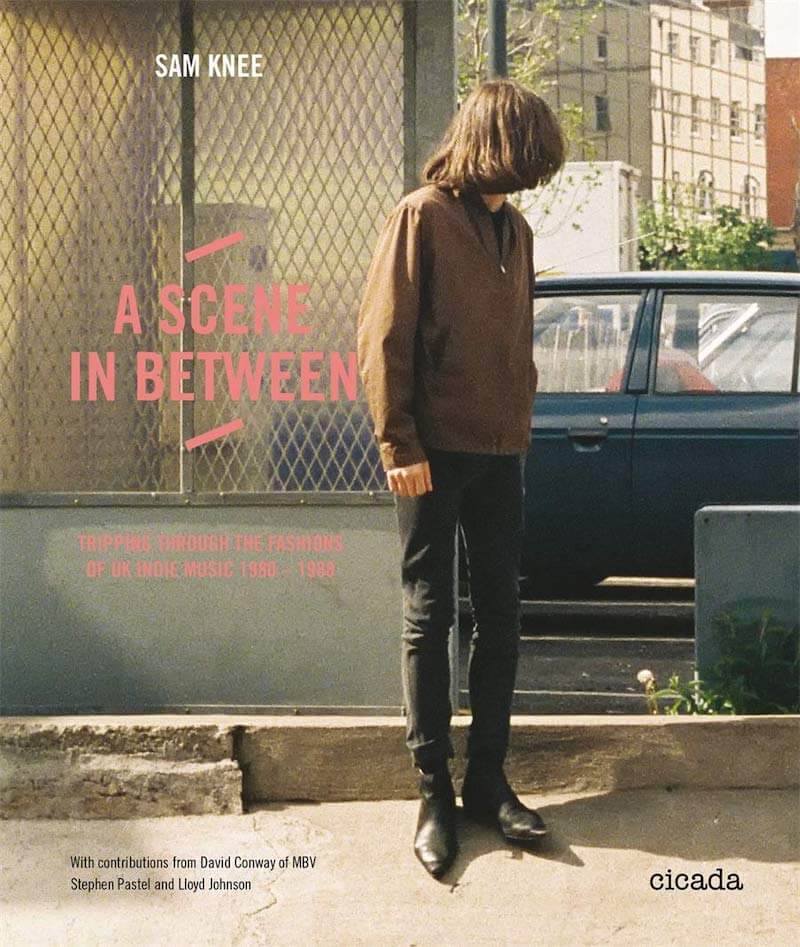 A Scene In Between USA by Sam Knee: "In between" is a very deliberate detail in this title, the dedicated work of counterculture archivist Sam Knee. A Scene In Between USA is the stateside counterpart to Knee's first publication, surveying the saccharine indie scenes around areas such as Glasgow and the UK as a whole. From Sonic Youth to unknown regional power pop trios, this is a compendium of the pictorial (and sartorial) landscape of loosely interwoven American underground movements of the 1980s, an era characterized as "between the epoch of post-punk and the arrival of the grunge behemoth". As much as this isolated gap (1982-'88) naturally corresponds to the author's own youth, the panoramic archival photography provides invaluable relics of a less glamorously documented era, just on the horizon of the canonical "alternative" branding explosion of the music industry. From the fringes of jangly guitar pop to post-hardcore (J. Mascis, Tobi Vail and Ric Menck are interviewed in the book), it's also a welcome reminder of some of the formative waves of identifiable regionality in independent music scenes, like Olympia's K Records and the the west coast's Paisley Underground faction. Like so many domestically and abroad, Menck kicks off the book by penning a passionate ode to his infatuation with early R.E.M. and the vision of Michael Stipe as an antithesis of the traditional rock star. And while the American musicians might exemplify a lack of fashionable standards compared to the effortless looks of the likes of Stephen Robbie of The Pastels, the two volumes document the timeless shared aesthetics of well worn denim, cardigans, and more relevant than ever: primitive DIY band t-shirts. | m neeley
Keep reading. Aquarium Drunkard is powered by its patrons. Keep the servers humming and help us continue doing it by pledging your support via our Patreon page. For heads, by heads.