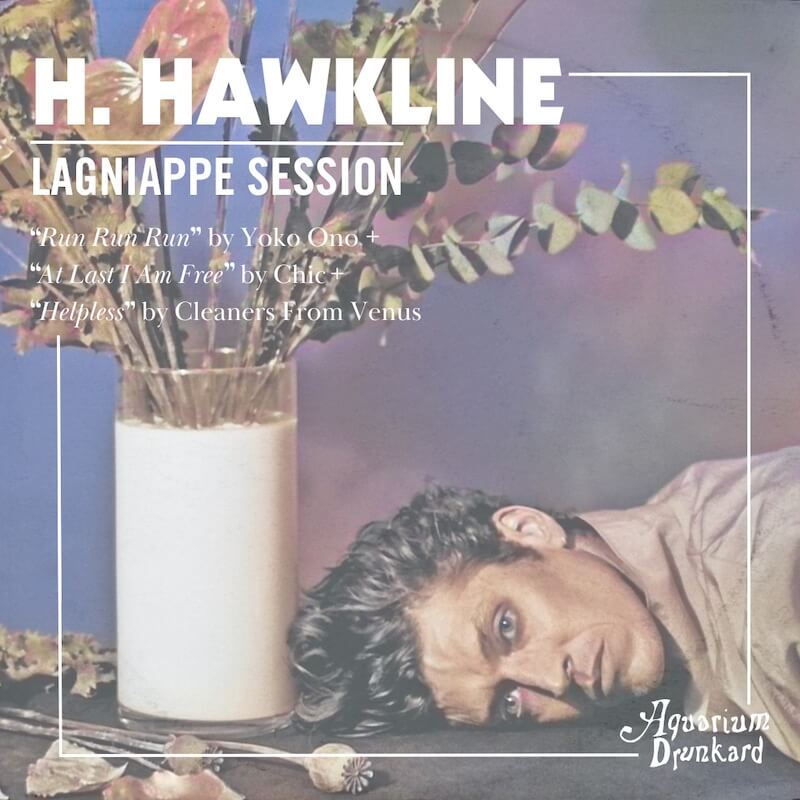 Lagniappe (la ·gniappe) noun 'lan-ˌyap,' — 1. An extra or unexpected gift or benefit. 2. Something given or obtained as a gratuity or bonus.
This week's installment of the Lagniappe Sessions catches up with Welsh singer-songwriter Huw Evans who, under the guise of H. Hawkline, has released five records over the past thirteen years. Evans most recent effort, the excellent Cate Le Bon produced LP, Milk For Flowers, dropped earlier this year and the following session acts as a sort of companion set. Expect: unexpected covers of covers, hi-fi nods to Cleaners From Venus, and the majesty of Yoko Ono. The artist in his own words, below.
H. Hawkline :: At Last I Am Free (Chic)
I always thought this was a Robert Wyatt original, I had no idea it was a cover, Wyatt is the master of covers. So this is a cover of a cover, it stays fairly true to the Wyatt version, I was worried if I took it somewhere else it might vanish completely and also, I have no interest in trying to do something better than someone who's already done it the best it can be done. If that makes me a coward, so be it.
H. Hawkline :: Helpless (Cleaners From Venus)
The perfect pop song, the original sounds like everything was recorded first take, straight into a 4 track and then the cassette was carried around in someone's handbag on a hot and humid day before being left to dry in an anderson shelter in Essex. No one does jangly pop better than Martin Newell. I decided to just do a hi-fi(ish) version of what was already there. Why ruin a good thing?
H. Hawkline :: Run Run Run (Yoko Ono)
Yoko Ono is one of my favourite lyricists, there are countless gems on this album, I was listening to it a lot when I recorded Milk For Flowers. The original is pretty upbeat and cheery sounding but the lyrics are incredibly depressing, I tried to bring a bit more of that sadness to the front.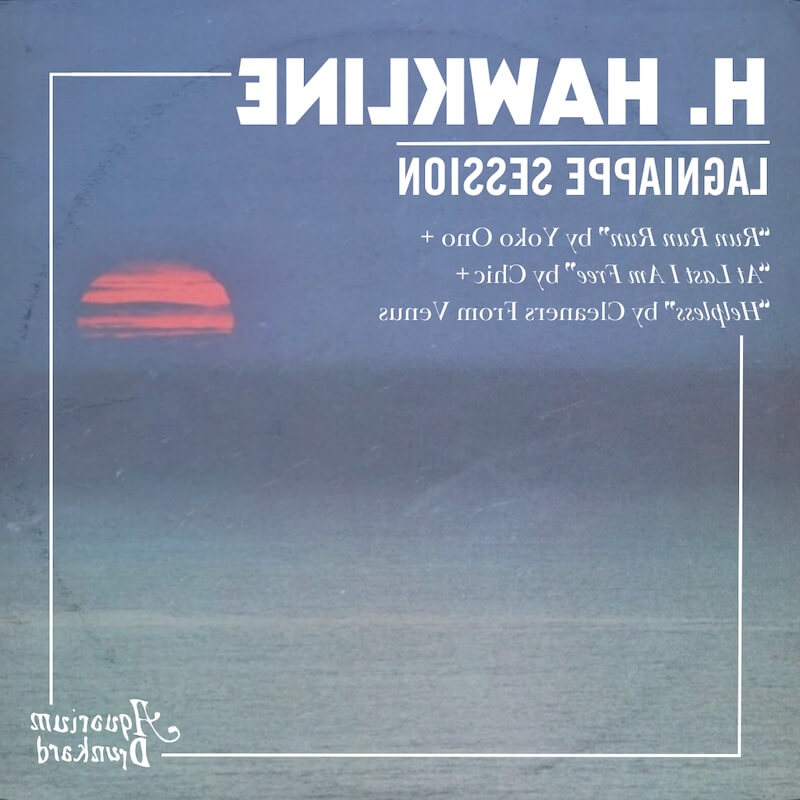 Lagniappe Sessions Archives / layout via D Brown
For heads, by heads. Aquarium Drunkard is powered by its patrons. Keep the servers humming and help us continue doing it by pledging your support via our Patreon page.