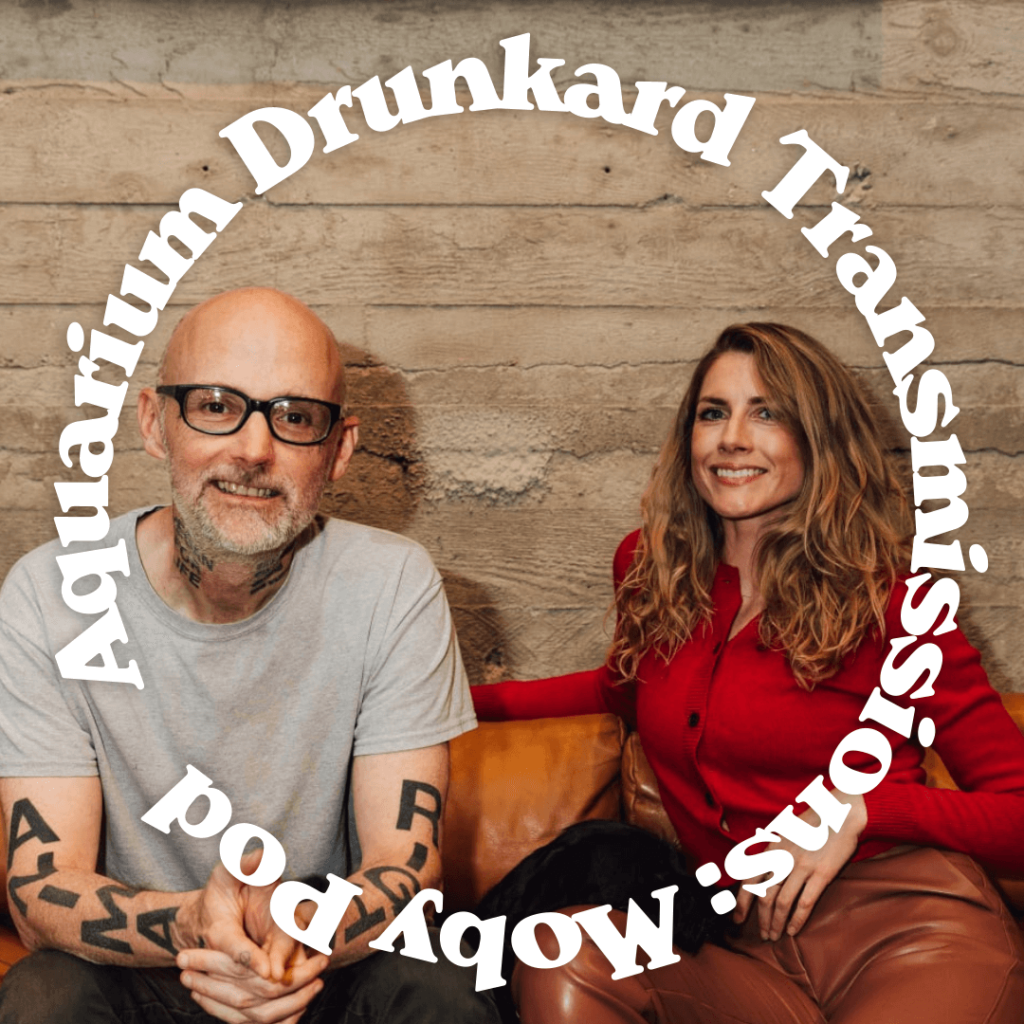 Welcome back to Transmissions. This week on the program, we're joined by electronic musician Moby and Lindsay Hicks. Together, they run Little Walnut, a production company responsible for documentaries like Punk Rock Vegan, music videos, and Moby Pod—a podcast dedicated to offering unique perspectives on music, animal activism, climate change, and beyond. This conversation with host Jason P. Woodbury demonstrates the way Moby and Hicks are brave and open in ways that aren't common in our culture, rejecting the easy cynicism and guardedness that seems to rule the day. And while this talk does get a little bleak at times, it's also a very funny conversation concerning our changing landscape, science fiction, music, and full of a lot of quips and jokes. We hope you enjoy it.
Transmissions :: Moby & Lindsay Hicks (Moby Pod)
Thanks so much for spending time with us on Aquarium Drunkard Transmissions. We know you have a lot of listening options out there on the world wide web, so we are honored you'd carve out the space for us.
Transmissions is written, produced, and hosted by Jason P. Woodbury. The show is edited by Andrew Horton. Our music comes from Frank Maston. Art for this episode was created by Dakota Brown. Our executive producer is Justin Gage, Aquarium Drunkard's founder. Transmissions is a part of the Talkhouse Podcast Network. Visit the Talkhouse for more interviews, fascinating reads, and podcasts.
Next week on Transmissions? John Carroll Kirby. Be well in the meantime, this Transmission is concluded.
For heads, by heads. Aquarium Drunkard is powered by our patrons. Keep the servers humming and help us continue doing it by pledging your support via our Patreon page.