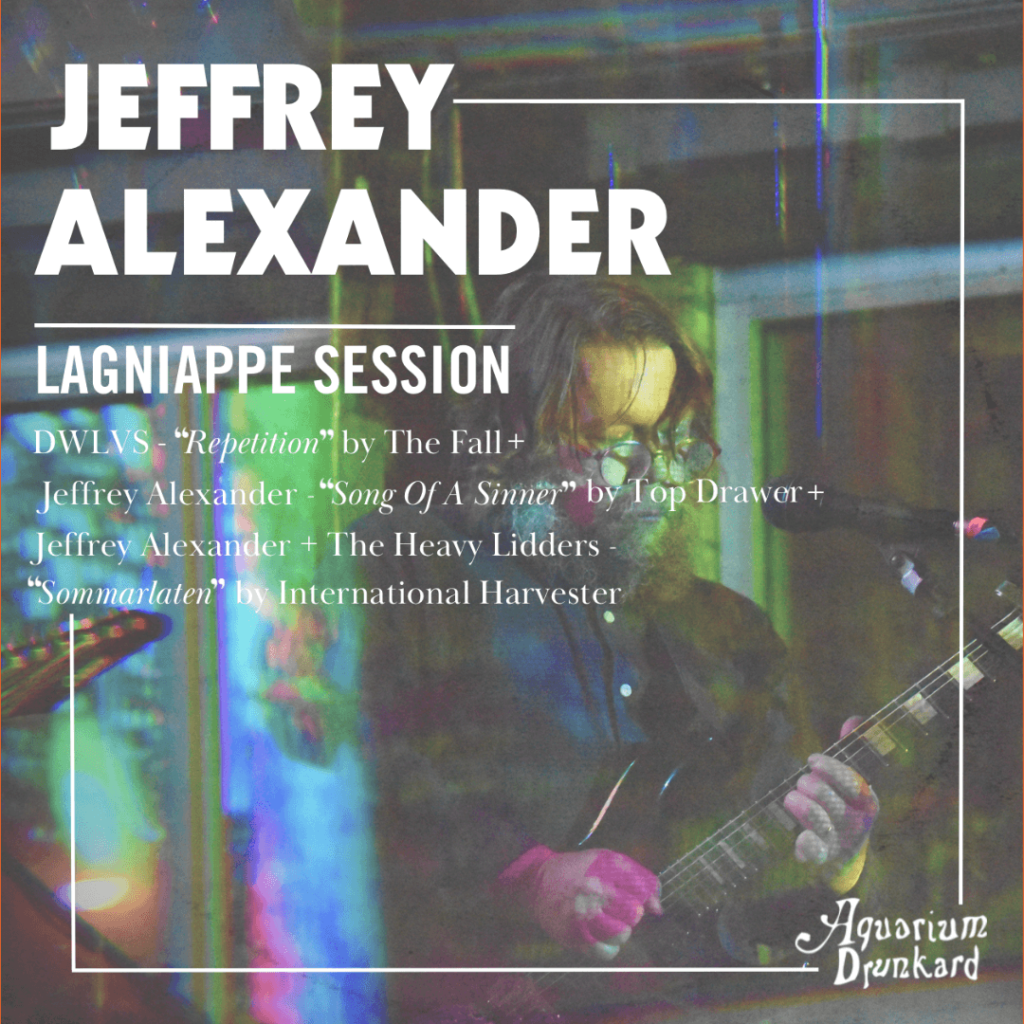 Lagniappe (la ·gniappe) noun 'lan-ˌyap,' — 1. An extra or unexpected gift or benefit. 2. Something given or obtained as a gratuity or bonus.
You can't Jeffrey Alexander down. Whether with The Heavy Lidders or Dire Wolves, he's been traveling the highways and byways the New Weird frontier for decades. Hot off the heels of Easy Portals, he drops by AD to share a grab bag of covers from various projects, featuring tunes by The Fall, Top Drawer, and Swedish psych legends International Harvester.
DWLVS :: Repetition (The Fall)
After a too-long pandemic disconnect, being scattered across several states and countries, our Dire Wolves Just Exactly Perfect Sisters Band finally return with our first all-new studio LP in over four years. Now simply known as DWLVS, we released Easy Portals on October 28, 2023 (The Hunter's Moon) on Centripetal Force (USA) / Cardinal Fuzz (UK+EU) / Ramble Records (AUS). This Das Gruppe anthem was recorded during the very same new LP sessions. The three R's!
Jeffrey Alexander :: Song Of A Sinner (Top Drawer)
I played everything on this 1972 rust belt jammer (acoustic and electric guitars, Omnichord, vocal) and recorded it at home in glorious mono for a lathe cut 7" release a few years back. Unfortunately, the entire batch of records mysteriously went missing in a colorful haze and this track remained unheard, until now. I almost included it on my new solo release on Aural Canyon, but you know what? I didn't. So here you go.
Jeffrey Alexander + The Heavy Lidders :: Sommarlåten (International Harvester)
Of the best Harvester songs ever, and it transitioned beautifully into later Träd, Gräs och Stenar sets, as well. For this live cover, recorded at Milwaukee Psych Fest VIII on May 6, 2023, I'm playing electric guitar (left), Drew Gardner (of Elkhorn) is playing guitar (right), Jesse Sheppard (also of Elkhorn) is on bass, and Scott Verrastro (from Kohoutek) plays drums. We had never performed this before (or since)—we simply chatted about it over a group text. I was lucky enough to play a few shows with Träd Gräs in 2003, in the US and Europe as well, and I tried to remember what Torbjorn always said: "fuck it, don't think, just let your freak flag fly." For this boot, the soundboard feed was recorded by Richard Hayes and I mixed it with an audience recording that I made on a handheld sitting on the front of the stage.
Lagniappe Sessions Archives / layout via D Brown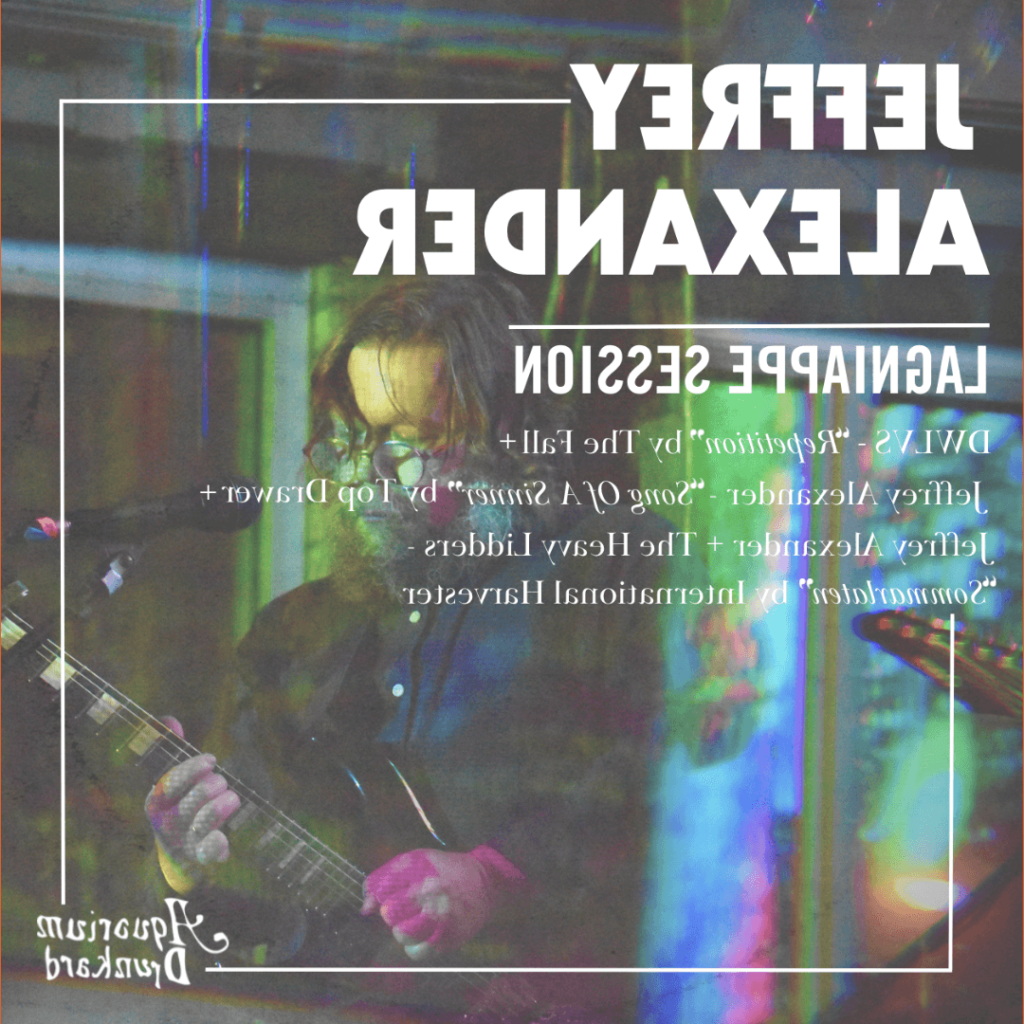 Jeffrey Alexander – electric guitars, Sheila Bosco – drums, Miriam Goldberg – cello, Marina Lazzara – vocals, J. Lee – farfisa organ + modular synthesizer, Brian Lucas – bass, Arjun Mendiratta – violin. Recorded October 2022 by David Glasebrook at Santo Studio in Oakland CA. Mixed July 2023 by Jeffrey Alexander at West Ellet Fadeaway in Mt Airy PA.
For heads, by heads. Aquarium Drunkard is powered by its patrons. Keep the servers humming and help us continue doing it by pledging your support via our Patreon page.