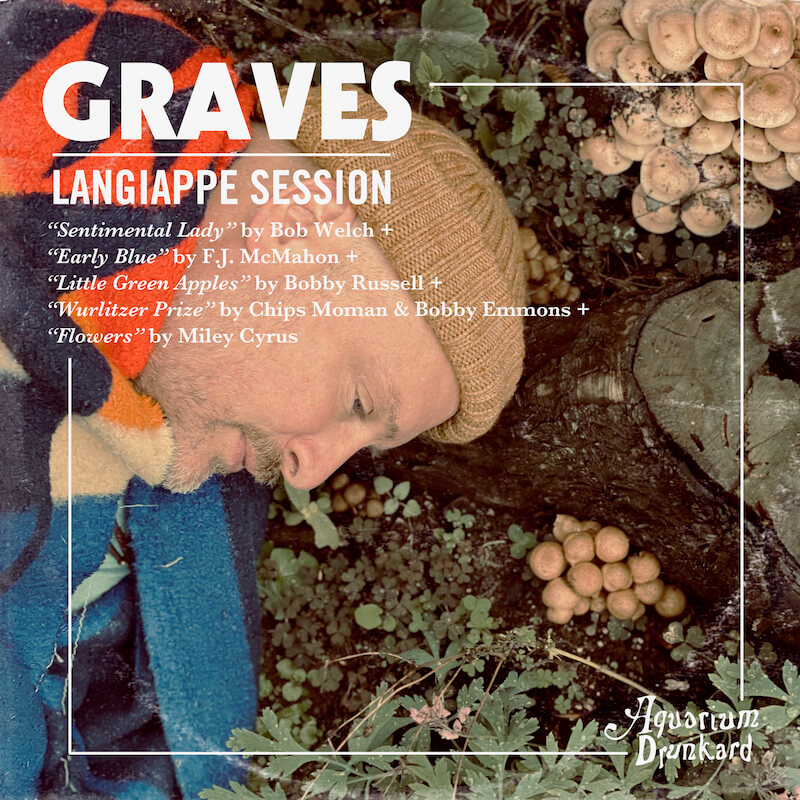 Lagniappe (la ·gniappe) noun 'lan-ˌyap,' — 1. An extra or unexpected gift or benefit. 2. Something given or obtained as a gratuity or bonus.
Earlier this year, Graves (moniker of veteran singer-songwriter Greg Olin) released his best record yet in Gary Owens: I Have Some Thoughts, a country gem influenced by "a lineage of West Coast dreamers, surfers and skaters". The California-based musician treats his inaugural Lagniappe Session with a similar country touch, the five eclectic tracks accompanied accompanied by pedal steel guitar, Wurlitzer piano and more. Read about the musician's selections below, ranging from Bob Welch-era Fleetwood Mac to Miley Cyrus.
Graves :: Sentimental Lady (Bob Welch)
I love this Bob Welch song so much and for many years it has been my go to "sitting by the campfire" song to play. If you are not yet familiar with the video for this song, please take a look. The awkwardness from the hired female performers and tight budget set up is quite the contrast to the beauty of the song itself. It makes my gums numb just to watch it. Clearly the budget was spent somewhere else.
Graves :: Early Blue (F.J. McMahon)
I'm sure I am not alone in this experience when I say I was entranced and elated upon first hearing F.J. McMahon The Spirit of the Golden Juice. I kept listening and waiting for its allure and magic to wear off and it never did. Instead the songs kept growing and crystalizing. The songs felt familiar upon first listen. Given how accessible "recording music" is today for musicians, and how saturated the industry is, I am certain there will be many unheard masterpieces unearthed in our future. Amazing Records that never made it from the hard drive to the web.
Graves :: Little Green Apples (Bobby Russell)
This song has been covered many times over, but for good reason right? Of course no one can touch Rogers Miller's delivery and charm, so with this recording I wanted to pay tribute to the simplicity of the guitar and vocals. He somehow manages to be earnest and playful at the same time. If I could go to Denny's with anyone dead or alive, and Lee Hazlewood was busy, it would definitely be Roger Miller.
Graves :: Wurlitzer Prize (Chips Moman and Bobby Emmons)
The original Waylon version clocks in at just 2:08. There is something about these short sugar pill songs that pack more of a punch for me. If done well and right, a two minute ditty can carry so much more potency. No filler. Giving the listener just enough of what they need to catch the feeling. Leaving them forever wanting just a little more.
Graves :: Flowers (Miley Cyrus)
I am honestly not familiar with Miley's catalog but have enjoyed watching her take on this Tina Turner/Cher stage presence as a power performer. She is a real Boss. Lou Crisitello from Perpetual Doom sent me this song "Flowers", suggesting that I turn it into a country song. It really is a perfect Disco Pop hit and it was fun to give it a different treatment. I took the liberty to re-write the second verse to fit the male perspective. When it works it's fun, but be warned, genre swapping can be dangerous territory. I once worked at restaurant that always played a Bluegrass AC/DC band. That was a hell. Highway to hell.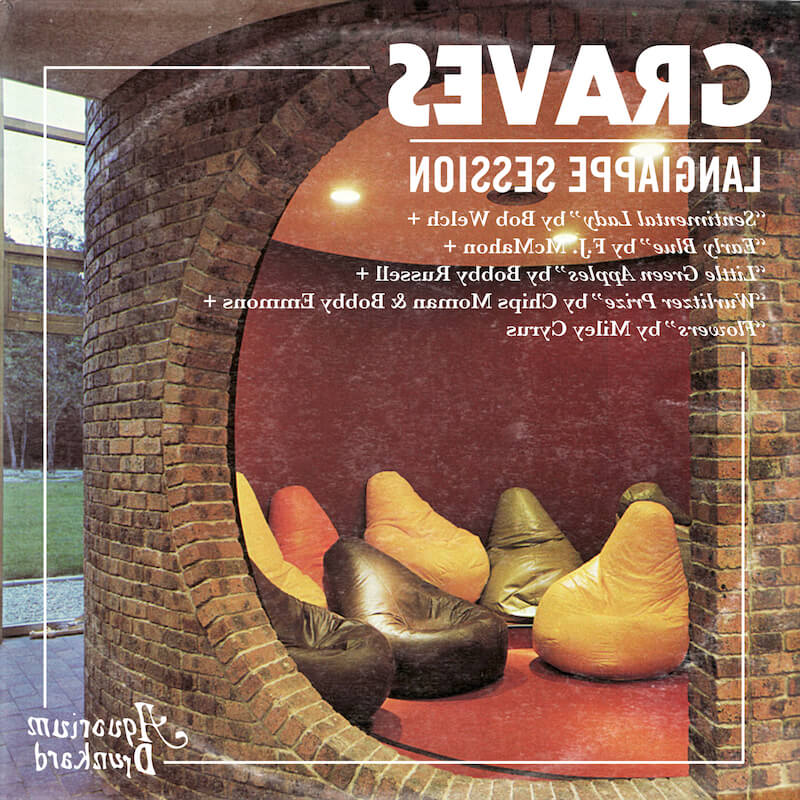 Credits: Greg Olin: drums, bass, keys, guitar, vocals – Jason Cirimele: guitar, drums – Sam Farrell: bass – Cory Gray: Wurlitzer piano, co-mix – Tim Ramsey – pedal steel guitar – Photo: Mika Olin
Only the good shit. Aquarium Drunkard is powered by its patrons. Keep the servers humming and help us continue doing it by pledging your support via our Patreon page.