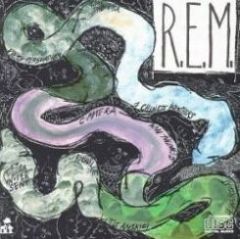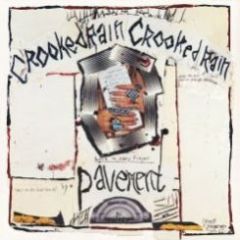 "Time After Time Was My Least Favorite Song…" – The Unseen Power of the Picket Fence
Over the past few months I've been working my way through some of the more interesting titles in the 33 1/3 book series that the Continuum publishing house has been releasing the last several years. The other night I finished J. Niimi's take on one of my favorite LPs, of any artist/genre, ever: R.E.M.'s Murmur. Good overall read, but that's for another post.
What I want to discuss here is Niimi's acute acknowledgment of Michael Stipe's non-linear lyrics, lyrical style, and delivery; and how it shaped the next generation of musicians in a genre that would become known as "indie rock" – – in particular, Pavement. This struck a chord, as when I first discovered Pavement, one of the immediate touchstones was that of Stephen Malkmus' pointedly casual delivery, and his abstract use of lyrics cloaked in, what to these ears felt like, Stipe-isms. I was hooked. More than hooked, actually.
Like Stipe before him, Malkmus has, throughout the progression of his career, moved on to more straightforward lyrical songwriting, and while I'm still an enormous fan there is something special about the days (of both bands) when you had little clue about what the vocals were trying to impart–or hell, for that matter, even what the actual words were. I've gracefully mumbled my way through many an R.E.M. & Pavement tune, only to years later realize I was completely off base, both lyrically, and content wise.
Here is Pavement's ode to R.E.M., "The Unseen Power of the Picket Fence," in which Malkmus, working his way through Reckoning's song titles, informs us that "Time After Time Was (his) Least Favorite Song." FYI, "Picket Fence" can now be found on the Crooked Rain, Crooked Rain reissue. (ed. note – I, personally, like "Time After Time" quite a bit.)
Related: The Best In Mens Clothing :: Paul's Boutique (33 1/3)
Download:
MP3: Pavement :: Unseen Power Of The Picket Fence
MP3: R.E.M. :: Time After Time (AnnElise)
———