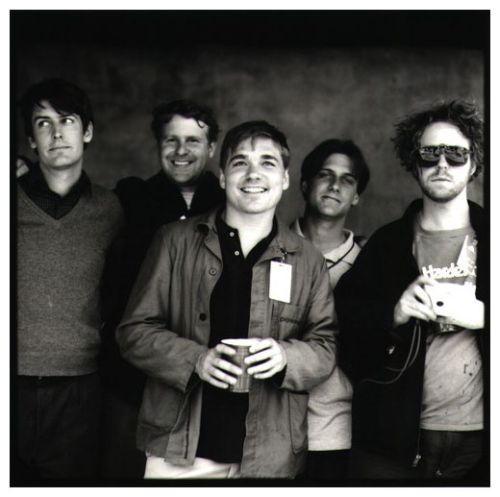 Based on their previous release schedule, I would venture to guess that we can expect the next Matador deluxe Pavement reissue sometime within the next 12 – 18 months — up to bat: 1997's Brighten The Corners. It is around this release that the Pavement 'extras' begin to thin out, me thinks, so I imagine an EP or two, from the era, will contribute to rounding out the set. Same goes for the inevitable Terror Twilight reissue (though I wouldn't toss that Major Leagues EP just yet).
Not that there is a dearth of (now) officially released, formerly rare, Pavement goods presently on the street — not with the previous three albums reissued over the past few years, complete with Peel sessions, demos, live tracks, etc. Yes, the Pavement faithful can most always find some little nugget to analyze and/or geek out about. For me, this latest case, came in the form of the track "Grounded," first released on the band's third album, 1995's Wowee Zowee, and later included, in demo version, on disc two of the Crooked Rain, Crooked Rain reissue, L.A.'s Desert Origins.
Wowee Zowee has long been my go-to Pavement album, so the demos were of particularly interest. While I can't say I prefer them over the final versions, they do provide an interesting alternate history to the songs. "Grounded" is testament to this, as the demoed version (below) speeds everything up, and in doing so completely changes its feel, therefore sounding more like a CR, CR era b-side.
"we spoke of latent causes, sterile gauzes and the bedside morale. we traipse around the table talking sentences so incomplete… please, plea, boys are dying on these streets…"
Previously: Pavement :: The Unseen Power of the Picket Fence
Download:
MP3: Pavement :: Grounded
MP3: Pavement :: Grounded (demo)
——–
Amazon: Crooked Rain, Crooked Rain: L.A.'s Desert Origins
* * * * * * * * * * * * * * * * * * * * * * * * * * * * * * * * * * * * * * * * * * * * * * * * * * * * * * * * * * * * * * * * *
Pavement :: Grounded — Live
+ Download Pavement tunes via eMusic's 25 free MP3 no risk trial offer
———————————————————————————————————————-
+ Visit The Hype Machine for Pavement MP3s