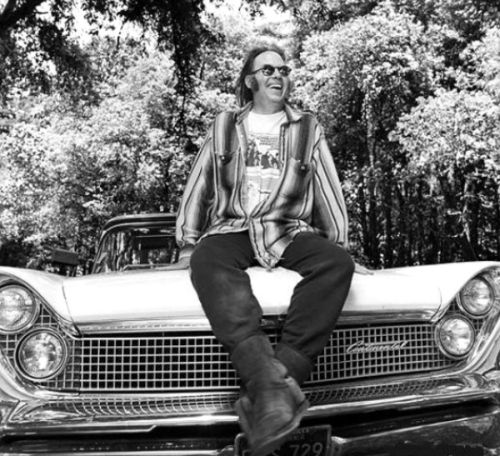 Earlier today Billboard announced that Neil Young's latest plan, per his much delayed Archives project, is to release the set in a multi-media format, exclusively on Blu-Ray and DVD. Yup, you heard him: no compact discs. Share you thoughts on this news in the comments.   I imagine a number of us will be ripping the audio content, and uploading it to our iPods and/or creating our own CDrs.
"I know it's in technical production now, but it's only coming out on Blu-ray and DVD," (Young) said during an interview at the Sundance Film Festival, where he and his Crosby, Stills, Nash & Young bandmates unveiled their "Deja Vu" documentary. "There won't be CDs. Technology has caught up to what the concept was in the first place [and] how we're able to actually present it. But there's no doubt it will come out this year."
Download:
MP3: Neil Young :: Cowgirl In The Sand (live)
———–
Amazon: Neil Young – Live At The Fillmore East (1970)

+ Download your music DRM free via eMusic's 25 Free MP3 trial offer.
————————————————————————————————————————–
+ Check out additional Neil Young tracks at the Hype Machine.