Our label, Autumn Tone Records, had its most, ahem, action-packed year yet with the release of three new albums, plus the digital distribution of J. Tillman's back-catalog (and his other band Fleet Foxes produced our favorite album of 2008). Last Spring saw the release of Travel by Sea's sophomore LP, Days of My Escape, followed up in the Fall with Le Switch's full-length debut, And Now…Le Switch, and The Henry Clay People's For Cheap Or For Free. Recap of each release below. Supports our artists – buy their rekkids. Stay tuned for the Roadside Graves Autumn Tone debut in the early Spring of '09.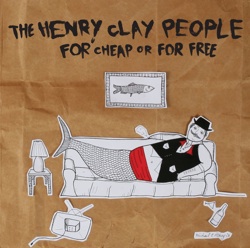 If pissing into the wind had no consequences, it would be called The Henry Clay People. They're the embodiment of untethered, I-don't-really-give-damn exuberance, but their music isn't an act of futility or recklessness. It's intentionally untamed, wild with a purpose.
Their second full-length record For Cheap or For Free (Autumn Tone, Nov. 4) jumps in an out of the visceral and the cerebral, with nary a seam to be found. Typically, a young band hinges too much on the former, and many more times it tries too damned hard to achieve the latter. (Useless metaphor and obscure terminology does not a poet make.) But the Henry Clay People arrive at both fairly effortlessly.
Structurally, their lyrics tend to be pared-down and unpretentious, short and sweet as the saying goes. Substantively, they speak to the existential quandary someone–hell, everyone–in their early 20's might encounter. They're relating the experience of gut-first, day-at-a-time post-adolescent life (the visceral), but they're not offering a gut-first translation of it (like the stage-pissing Black Lips might). Rather, they're stepping outside of themselves, thinking before speaking, as it were (the cerebral). That sort of objective, even sometimes self-deprecating take on young adulthood usually doesn't happen until 10 years down the road, because apparently wisdom only comes with age. The Henry Clay People might have something to say about that.
And that's precisely why For Cheap or For Free is palatable not only for the band's own generation, but for the half-generation older, who spent their formative, angst-ridden years wallowing in Pavement vinyl and who like to turn up the dial when Built to Spill shuffles through their player of choice.
One of the many displays of their precocious nature is found in "Something in the Water," the opening track from which their sophomore effort takes its name. "I'll believe in anything you'd sell me for cheap or for free," they shamelessly proclaim, and that's an astute self-observation. When we're starting out down whatever path we choose, no cash in our pocket and barely a roof over our head, we're willing to take just about any handout, and we'll take it sincerely–not with reluctance or necessity in mind. From one perspective, that's naivete, from another, it's reliance before independence. But no matter the perspective, it's a more universal and ageless notion than many would care to admit. Pride occasionally prevents us from realizing that we all sometimes drink the kool-aid, even if we're doing it consciously. Fairly insightful for a quartet who likes to induce sweaty onstage singalong melees at their live shows, and who Esquire called "the most intoxicated band in Austin" after SXSW.
Their M.O. is much they same instrumentally. Taken as a sum, the eleven tracks on For Cheap or for Free are loud and raucous. But it's spare, even clean noise, with arrangements that pay close attention to tempo. Crescendos wind down almost as often as they end abruptly, and sometimes there's barely a crescendo at all. Guitars scream against a backdrop of percussion on one track ("Fine Print"), and pedal steel cries through the weepy opening of the very next ("Bulls Through"). The result doesn't simply pace the record, but it makes plain their Southern California roots, where the fast-paced modernity of Los Angeles arose out of the quiet, dusty southwest. It's subtly sophisticated, to the point where you can get lost in the rock and roll without appreciating composition.
For Cheap or for Free charges that "rock and roll has lost its teeth." If that's the case, The Henry Clay People have decided to show theirs. words/ j crosby
Download:
MP3: The Henry Clay People :: Something In The Water
MP3: The Henry Clay People :: Working Part Time
————
Purchase: The Henry Clay People :: For Cheap Or For Free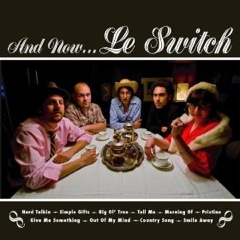 Le Switch, a band name which is damn hard to say without affecting a bad French accent, has added another notch to a year whose belt is already full. The notches, in this case, count the bands who have released albums that, genuinely and without schmaltz, channel classic rock and pop tropes through a modern sounding release. And Now…Le Switch falls more on the side of head-bobbing Dr. Dog than reflective-nod-inducing Blitzen Trapper, but the results are immediately identifiable and repeatedly enjoyable.
The key here is flow. With albums like this, and especially with bands I'm not overly familiar – which most people won't be on a debut LP – I prefer that the album is kept short. In this case, ten tracks is a perfect digestible portion. It allows the band, fronted by the dynamic Aaron Kyle, to get in, get out and leave a sweet aftertaste.
And it's Kyle's voice that serves as one of Le Switch's biggest boons. He sings in a style that takes occasional flights into a grittier, yowling energy that is thrilling and when they do appear in songs like "Give Me Something," their proto-Waitsian growl is an infusion and a rush. It's the sound of someone abandoning self-consciousness and turning to sheer emotion and performance.
The loose-limbed feel of the album recalls a Basement Tapes type atmosphere. Fully integrated and fleshed out; an impressive feat for a band with only a prior EP under their belt and two years as a band. Available now via AD's label Autumn Tone. words/j. neas

Download:
MP3: Le Switch :: Simple Gifts
MP3: Le Switch :: Give Me Something
——-
Purchase: Le Switch – And Now…Le Switch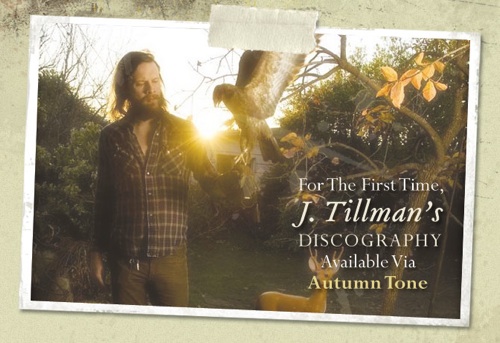 Since 2004, (
Fleet Foxes
)
J. Tillman
has quietly been releasing records, some of limited quantity, some mostly available in Europe, but for the most part, unheard. The borderline-alienating starkness and well lived-in narratives of his first two records,
"I Will Return"
and
"Long May You Run, J. Tillman"
(released in limited runs of 150) endeared him to fans of Nick Drake, Will Oldham and fellow Seattle resident Damien Jurado; one of the first to hear his recordings, and who would, early on, take him on his first US tour.
In 2006, after three months in Europe touring on his third album, "Minor Works", Tillman recorded his fourth collection of songs at home with his brother and roommate. "Cancer and Delirium" strikes a perfect balance between the intimacy of his earlier releases with the nuanced, melodic sense of "Minor Works." Each song is imbued with the same strikingly disconsolate singing and devastatingly poignant prose that Tillman is known for and accented with some of his most gorgeous, spare arrangements.
Aquarium Drunkard's Autumn Tone Records is proud to make these albums available digitally for the first time.
Download:
MP3: J. Tillman :: Steel On Steel (off the forthcoming LP Vacilando Territory Blues)
———
Purchase: J. Tillman – Cancer & Delirium
Purchase: J. Tillman – I Will Return
Purchase: Long May You Run, J. Tillman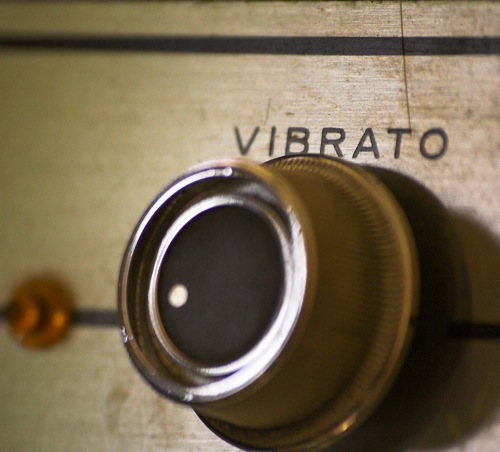 Building on the bones of their 2006 debut, Shadows Rise, Travel by Sea return April 2008 with their sophomore LP Days of My Escape, the third release on Aquarium Drunkard's Autumn Tone imprint.
If I were writing a book on what I like most about music, I'd call it something literary and mildly pretentious like, "Of Landscapes and Storytelling." I view those two items as a singular element – where stories exist within a delicately painted environment – where landscapes are a living, breathing thing that informs and sustains the sensibilities of the people living within it. An environment where you get a sense of place, and are able to exist there for a moment, within the story, outside of yourself. Travel by Sea's sophomore release, Days of My Escape, achieves just that.
TBS's Kyle Kersten lives in California, and his partner, Brian Kraft, lives in Colorado. They record their music in pieces over the Internet. This distant relationship somehow leads to incredibly intimate and contemplative music. Most musical collaborations find themselves recording in the same studio. When you're face to face with someone, many of life's details fall to the implied or understood and, are ultimately, overlooked — such is life. Conversely Kersten and Kraft, on the other hand, must create ever more vivid images for one another, to account for the miles between them.
Their debut, Shadows Rise, was an excellent and straightforward piece of alt.country, at once invoking Buckner, Oldham and Adams. With Days Of My Escape it seems they're discovering the twists, turns, nooks and crannies of the genre. Before the country-folk blend was overt and unmistakable, surfacing with an immediacy. Here, Travel by Sea are using it as a foundation from which to grow. I suppose you could say, if alt.country was the framework of the story on Shadows Rise, it's now the landscape on which the story is being told. With DOME, Travel by Sea have created something, sonically and lyrically, that stays true to their roots, but diverse and expansive enough to grow artistically.
Like any good writing in the folk realm — or any realm, for that matter — Travel by Sea continue to cut to the heart of the human experience. It's emotional and insightful and, at times, incredibly astute — speaking candidly of our desperate nature without dwelling on the melancholy, but rather the hopeful — the ability to overcome through honesty. Pink Nasty (nee Sara Beck) adds to this, at one point offering a soft, subtle complement to Kersten's willowy voice, while The Broken West's Dan Iead lends his pedal steel, weeping in response.
And when I think about these things, and listen to these songs individually, as chapters in a book, the album's title resonates more clearly each time. In Days of My Escape, you get a sense of place. You can live there for a moment, within that story, outside of yourself. You can escape. — j. crosby
Download:
MP3: Travel by Sea :: Truth Was
MP3: Travel by Sea :: Split Second Time
———-
Purchase: Travel by Sea – Days of My Escape
+ Download Autumn Tone releases DRM free via eMusic's 25 free MP3 no risk trial offer
——————————————————————————————————————————-