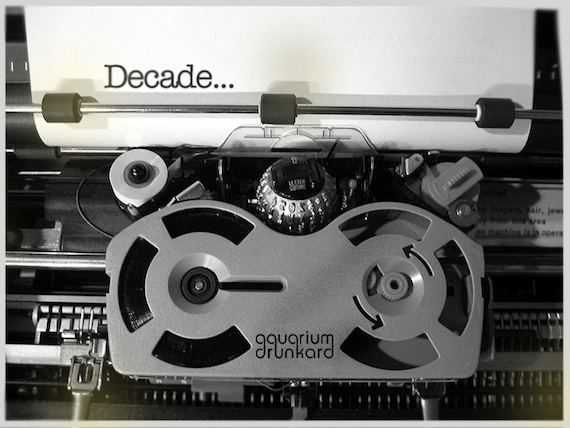 What is it that makes us want to deconstruct art by units of time? Lists. We love making them. We love arguing over them. And here, on the verge of a new decade, we're in a position to do the same again. What were the best albums of the past ten years?
Here at AD, we started talking it through and decided we weren't going to add to the cacophony of lists being put out by various music pubs. There are enough of those. Since the beginning of October, Monday through Friday, we have been featuring posts detailing our favorite albums of the decade. Now with three weeks left in the last year of the first decade of the new millennium we are ramping up–highlighting our absolute favorites.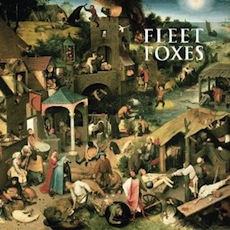 "There's all this really weird stuff going on. I like that the first impression is that it's just pretty, but then you realize that the scene is this weird chaos. I like that you can't really take it for what it is, that your first impression of it is wrong." That's Robin Pecknold's take on the cover art for Fleet Foxes self-titled debut, but he could easily be describing the debut itself.
At first listen, Fleet Foxes might be just that, a pretty piece of folk reminiscent of the pastoral pieces from which it pulls some influence. But upon repeated listens, you become enveloped in the fantastical world of Pecknold's mind. The album's Arcadian thatch serves to cover some Tolkien-esque, Celtic-spun fairy tale dwelling. The lyrics themselves, with allusions to far-off, far-fetched or nonexistent places, don't always necessarily mean anything, but they don't always have to. Because an experience is still very much created, like a story that carries you from the humdrum of everyday tedium to a peaceful and soothing fiction. And when the songs do aim for meaning, their observation is simple and natural.
Woven into the folkloric tapestry are shades of the late '60s and early '70s: America's post-Guthrie/Seeger middle-folk movement, the sunny aesthetic of coastal pop, the landscape artistry of England's singer-songwriters from the era. The five-part harmonies are the most intricate and cohesive of their kind in recent memory, and one need only witness "White Winter Hymnal" for testament. Their voices, supported by a soft instrumental fleece, do as much to transport the listener as do the words.
With the strength of their Sun Giant EP on its back (and released as a bonus to the full-length), Fleet Foxes dominated 2008 best-of lists across most music media, which is notable because of what it is. Amidst a world of synthesized or experimental urban pop movements and oft brash rock and roll, folk can sometimes get caught in the ceiling of its niche, difficultly resonating with the broader populace. The fact that such an ostensibly pure form can break ranks is evidence of Fleet Foxes' layered and intoxicating fantasy. words/ j. crosby
MP3: Fleet Foxes :: Blue Ridge Mountains
———————