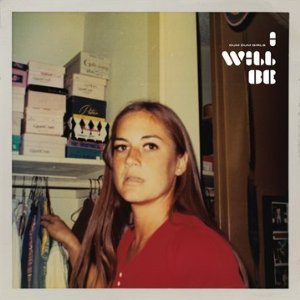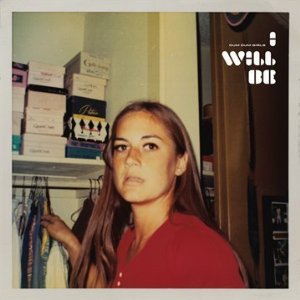 The mystery that surrounded Dum Dum Girls is no longer an issue as Dee Dee Penny, who the U.S. Census bureau know as Kristin Gundred, and her three black-clad beauties have recently made their way onto stages across the U.S. and the U.K. Complete with drummer Frankie Rose (ex-Vivian Girls/Crystal Stilts), a Silvertone-branded arsenal of guitars and outfits that only accentuate the sexual, almost-dangerous appeal of the quartet's sound, Dee Dee commands a voice that carries so much weight and romantic earnestness into each song that comprises the stunning debut I Will Be.
It would be foolish not to mention the visual aspect of Dum Dum Girls because they make heavily reverberated bubblegum-pop look so seductive. But that becomes an afterthought as we're treated to the outstanding "Jail La La", a perfect single about waking up in a cell with people who are "covered in shit and high as a kite". Then there's the sugary twee-pop duet with husband and Crocodiles main man Brandon Welchez on the irresistible "Blank Girl". And yet another banging track, the fast-paced "I Will Be" — featuring all-girl harmonies that sound suspended in clouds. Musically, the band defines itself apart from any mystery or stage persona with a cleaner, crisp and more approachable sound throughout the roughly 30-minute full-length.
The production from hit-maker Richard Gottehrer ("My Boyfriend's Back") certainly helped Gundred fine-tune her crackled mixes of previous singles and collaborations into an album of balanced clarity and cavernous wail. "Lines of Her Eyes" and "Everybody's Out" keep the focus on the payoff: dynamite vocals with repetitive, accessible choruses and melodies that are so convincing yet require no effort to fall in love with. The two beautiful lullabies "Rest of Our Lives" and closer "Baby Don't Go" make you forget there's even a guitar present with Gundred breathing sweet nothings into your ear — I wouldn't be surprised if I found either of those softer moments in a hipster wedding DJ set. And the snarling "Oh Mein Me" — sung entirely in German — is fierce and noisy, a beautiful counterpoint to remind you that this album not only sways, it rocks.
With the release of I Will Be, Dum Dum Girls should now avoid any and all comparisons to other popular blogged about female-fronted groups, lo-fi/bedroom acts and any band sporting wayfarers with a digital reverb pedal snuggled in their purse. Her natural singing talent and delivery is so powerful that you just want to bathe in it. Sure, there's no hiding the nods to 1960's sock-hop pop or even bands like The Raveonettes and The Primitives, but Dum Dum Girls have a craft for writing hooks that transcend any trend or style. words/ s mcdonald
MP3: Dum Dum Girls :: Jail La La
———————
+ Download Dum Dum Girls via eMusic's 25 free MP3 no risk trial offer
____________________________________________________________________________________