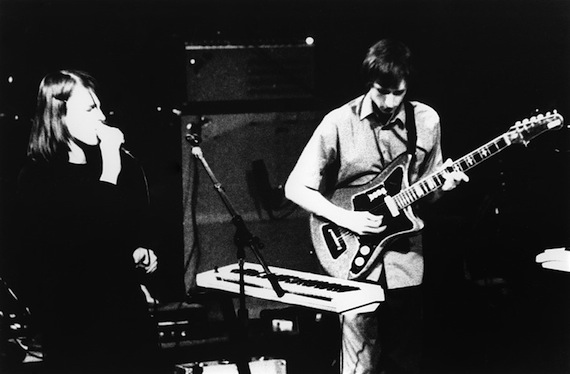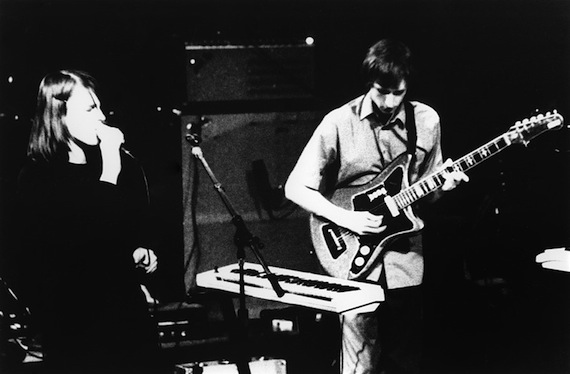 If you never had the pleasure of seeing Broadcast on tour, particularly in their early years with keyboardist Roj Stevens and guitarist Tim Felton, then this is for you. Actually, this is for everyone. It's a dark and saddening time for fans of the band since the recent and sudden passing of singer/multi-instrumentalist Trish Keenan. But I can't think of a better way to celebrate her life than to spread the group's music around to as many people as possible. Broadcast's Black Session from Paris, France – May 4th, 2000 is a perfect representation of their trademark electronic art-pop, Trish's amazing voice and the band's ability to transform experimental recordings into beautiful live performances.
This set features the original lineup that toured in support of their spectacular debut album, The Noise Made By People. It also includes all of those quirky electronic segues and dissonance between tracks, along with stellar renditions of early singles, albums cuts and B-sides like "Message From Home", "Where Youth and Laughter Go", "Echo's Answer" and more. words/ s. mcdonald photo/ laurent orseau
+ Download Broadcast's Black Session after the jump….
Download: Broadcast :: Black Session (La Maison de la Radio: Paris, France)
1. Long Was the Year
2. Where Youth and Laughter Go
3. Message From Home
4. Echo's Answer
5. Dead the Long Year
6. Look Outside
7. Come On Let's Go
8. Interlude 2
9. Unchanging Window
10. Papercuts
11. Lights Out
12. Hammer Without a Master
____________________________________________________________________________________