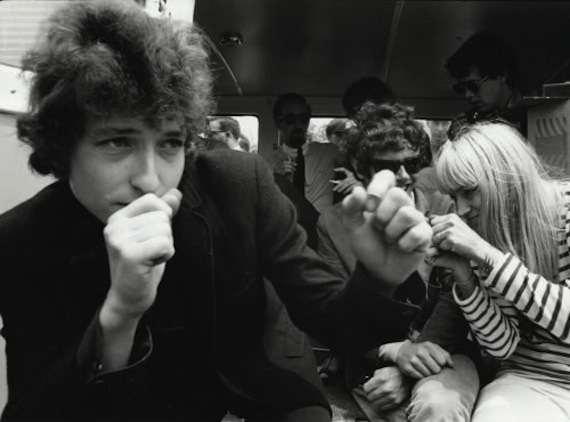 It was somewhere in New Mexico, while out in the desert on a road trip listening the old Nuggets compilation, that a bunch of us got to listing our favorite Dylan homages/ripoffs. Specifically the track "A Public Execution," by the sixties garage-rock band Mouse, from Tyler, TX. Of course Stealers Wheel came up – their "Stuck In The Middle With You" Dylan  aping from 1972; so did the Beatles "You've Got To Hide Your Love Away," various Donovan tracks, etc, etc.
MP3: Mouse :: A Public Execution
So. Without running down a list of some of the more obvious (and less so) tracks we came up with, I'm curious as to which songs immediately come to mind, re: Dylan aping. Hit us up in the comments. The more blatant the better. Oh, and I'm well aware that Dylan borrowed/stole from many before him, so no need to get into/rehash all that.
Related: After the jump, stream Bob Dylan's epic 1978 film, 'Renaldo & Clara," in its entirety. This version is the best quality I've seen yet. Filmed in 1975, during Dylan's Rolling Thunder Revue tour, it was originally released in 1978 with a running time of nearly four hours. Epic, indeed.