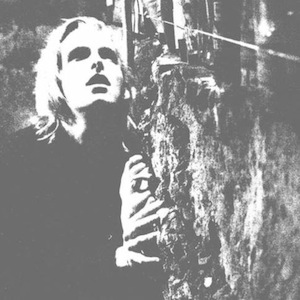 Diane Coffee is tormented, liberated, terrified and triumphant. More altered attitude than alternate persona, Coffee is Shaun Fleming's creation, a life crafted in tight, varied snapshots. Saturated with swagger and fanciful fits, My Friend Fish  whirls both emotionally and musically, steadied only by bravado, where even sadness is boldly pleaded.
An overlooked touchstone in the parade of critically appointed influencers for Fleming and his other group, Foxygen, is that of Beck – the gangly and stretched 21st-Century-bluesman by-way-of slacker-prophet. As such, Fish  shows flashes of  Odelay, Mutations,  Midnite Vultures  and  Sea Change. "All The Young Girls," Fleming's iteration on the Princely tenderness of Midnite Vultures' closer  "Debra," is particularly demonstrative of the sleazy steeze that seeps from both records. Whereas "Hymn" and "Tale of a Dead Dog," are the bombastic, airy, folksier singles from a record that otherwise features a heavy dose of vibed-out R&B and vibed-out Punk.

The vocals, in spite of the various stylistic flourishes Coffee marches them through, are often remarkable. Most of the tracks feature Fleming's voice behind some kind of effect or technique, but it's never quite the same twice, and he fully commands each. A confidence that repeatedly shines through, be it on the generally straight ahead "Never Lonely" or the Magical Mystery Tour-esque "New Years" and "Eat Your Love".
Foxygen comparisons will be both welcomed and aspersed, and while both projects share an of-the-moment and feels-good-now quality, Diane Coffee breathes deeply where Foxygen holds its breath. Fleming's range, musically, stylistically and temperamentally,  differentiates  My Friend Fish  from all that it evokes. words/ b kramer