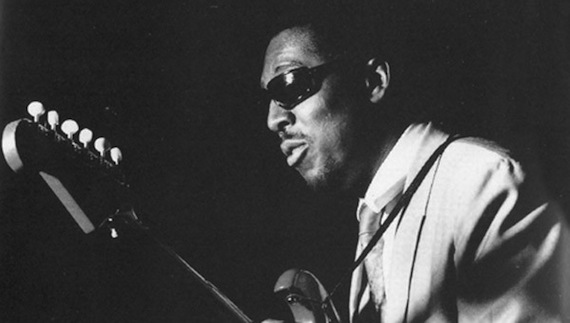 The early 60s saw Kip Anderson as both a soul singer and a disc jockey. Born in South Carolina, Kip found little success with his inaugural singles and fell back on a career as a radio dj, something he was good at but nowhere close to where his voice needed to be. He slowly got back in the game with a string of hits that leveled out around 1966 when this song was released. In the years of his upward climb to success, Kip made his way around the south, cutting singles for FAME in Alabama and Excello in Nashville. Sung from the vantage point of a man who has loved and lost,  "Without a Woman" is a slice of deep Southern soul at it's finest, culminating in an epic horn section as it escalates from gentle words of wisdom to an impassioned soulful breakdown.
Kip Anderson :: Without A Woman
Born and raised in Alabama, Clarence Carter had no difficulty following the career trajectory of a Southern soul singer. Despite his lifelong struggle with blindness, Carter recorded for FAME in Muscle Shoals, collaborated with legendary soul songwriter George Jackson, and inspired Etta James to write her classic, "Tell Mama." And then there's Carter's own "Soul Deep". While it never charted, its baritone vocals, wicked hooks and metaphorical lyrics make it the epitome of Southern soul.
Clarence Carter :: Soul Deep