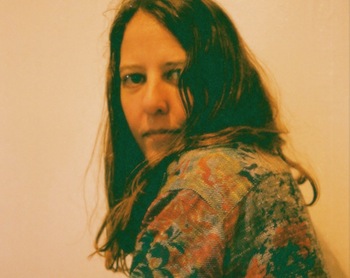 Jennifer Castle has crafted one of the more beautiful records of the year. Hailing from Toronto, her voice recalls the energy of Laurel Canyon like some 40-year-old folk record might. But Pink City (No Quarter Records), Castle's masterfully crafted new long player, is much more than a yesteryear retread.
On opener "Truth is the Freshest Fruit," Castle sings about Golden Gates, San Francisco, letting your yellow hair down. A pastoral pairing of voice and guitar are joined by a symphony of strings and piano. The guitar takes on a repetitive cadence, as the piano lightly tap dances around Castle's refrain, "Born at the end of the year…" before asking, "can anybody hear me?" Her lyrics can be cryptic and fleeting, lost in her fragile delivery and a voice that channels Buffy Saint Marie and Vashti Bunyan equally. "Working For The Man" is cinematic — all strings and piano — with Castle pleading to be taken away from the "job," the "boss". The story's dry, working class conflict clashes with the song's florid arrangement and shrouds Castle's world in just enough mystery to force a closer look.
The more rollicking country tune "Sparta" is brilliantly augmented by flute and steel guitar interplay, while the piano-based ballad "Nature" breathes an airy surface noise in the mix, a song alone on a mid-winter beach. "Nature is happening without my goodwill," she laments. "No family/no universe/no holy god/no mother earth." It's a bleak state of the union.
"Sailing Away," vocally stunning and the record's finest moment, is straightforward, but infectious and affirming: "I don't need a home/don't need a lover/I'll be out on my own/Come hell or high water." A rolling landscape of guitar, strings and conga sweep by until she finally sings, "I don't need nothing." She holds the note on "need," and you are listening to the record's most powerful moment.
The album's closing title track floats along a hypnotic piano and a haunting, noir saxophone line. It follows Castle's lead as she changes keys, moods and geography. "Bring your love, ever-changing," she sings.  "I'm finding new romance, at last." words / c depasquale