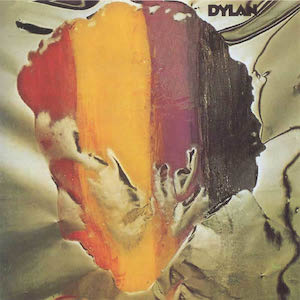 If you spotted our Late Autumn Light mixtape, you likely noted Bob Dylan's woolen, gospel rendition of the traditional "Mary Ann"; via the widely, yet incomprehensibly reviled 1973 album, Dylan. One of the least appreciated albums in the Dylan discography, it was released without the man's input and is comprised solely of cover songs. Hastily assembled, the record was released by Columbia, without Dylan's input or consent, following his (brief) switch to Asylum Records.
These nine recordings were culled from the 1969-1970 sessions from Dylan's previous two long players; the equally misunderstood but recently reconsidered Self Portrait and the low-key masterpiece New Morning. A fascinating period in Dylan's career, it's difficult to fathom how an album containing material from these sessions could be so maligned. After all, these are still Bob Johnston produced recordings — Al Kooper and David Bromberg were still in the room.
Occupying the same laid-back, pastoral charm as the aforementioned 1970 records, the magic that Dylan channeled into tunes like "Alberta," "Copper Kettle" and "Sign on the Window" are on full display here — a collection of warm country, gospel and folk. "Lily of the West", an old Irish murder ballad, has an acute John Wesley Harding vibe — a lawless western shuffle, with harpsichord and female backing vocals that are eerily hypnotic, like an ancient, yellowing photograph. "Can't Help Falling in Love" lives in that same wintry, log cabin tranquility as many of the tracks on New Morning. "Sarah Jane" is a rollicking paean to domestic bliss. "The Ballad of Ira Hayes," written by Peter LaFarge, is the tale of a Native American World War II veteran and one of the six flag raisers on Iwo Jima, who died ten years later of alcohol poisoning. It's the kind of unique tale of forgotten Americana that suits Dylan perfectly, and his piano-based, spoken word lament is a poignant and woeful tribute to the American hero that is too often marginalized and forgotten.
"A Fool Such As I", a country funk barnburner, turns up the heat, and closing the record out is a flamenco-inspired rendition of "Spanish is the Loving Tongue" – a song based on the poem "A Border Affair," written by cowboy poet Charles Badger Clark in 1907. Shades of "Wigwam" and Pat Garrett can be heard, as we find Dylan swaying, crooning and, yes, reveling in languid American West ease.
But it's "Mary Ann" that is the album's highlight. Dylan's woozy, earthy vocals, the heavenly female backup singers and the casually grooving guitar all thread together into a warm, homey quilt of country, gospel and folk. "Oh, don't you see that crow fly high/she'll surely turn to white/if ever I prove false to you/Let the day turn to night." He may have not written it, but damn if he wasn't born to sing it. Gentle, warm and evocative; its cosmic Americana is up there with the best of Dylan's early 70's material.
Some allege that these recordings were frivolous and carefree, mere warm-up recordings for Dylan and his studio companions – and that may very well be true. But it's the at-ease vibe of these songs and of Dylan, his band, and his backup singers that deliver this record with such grace and charm. One man's trash is indeed another man's treasure. words / c depasquale
Only the good shit. Aquarium Drunkard is powered by our patrons. Keep the servers humming and help us continue doing it by pledging your support via our Patreon page.