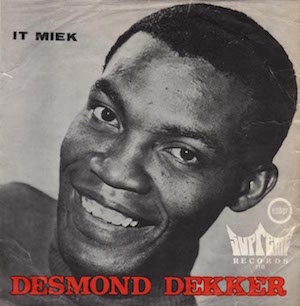 In August of 2012, six months following the release of his last studio album Where It Hits You, Jim White was emailed by yours truly. I was reaching out to him to ask if he would be willing to participate in Aquarium Drunkard's ongoing Lagniappe Sessions series. "I'm just throwing this your way because we'd love to have you do the series and I know the results would be amazing," I said in the email, meaning every word.
Our love for Jim White here at Drunkard is ingrained in the fabric of the blog. The head Drunkard and I originally internet-met when he coasted in to my radio show's blog while searching for things about White. That led to my eventual contributions to the site which have included two different interviews with White and six different album reviews. To call us fans doesn't quite get at the sincerity of our admiration of White's work.
Which brings me back to the story. White emailed back of his interest in the series, but asked for some time and some email reminders along the way. I agreed, but as things go in the real world, time passed and things didn't progress. That is until January of 2013. "Talked with the Packway Handle people and they're huddling," White said to me in an email. This was the first mention of the Athens band. Along the way the decision was made in terms of the cover song – "Israelites" by Desmond Dekker. But again, a stretch of silence.
Then in January of 2014, another missive. "Yeah, song came out well. In fact so well we're working on a full record together." And as a result, our projected Lagniappe series entry had become a gateway to a full album. Take It Like a Man was on its way to being created. White asked us not to put out the song yet – though he was kind enough to share a rough version of it with me – but to hang on to it as a teaser once the album was coming out.
While that didn't quite happen – and our whole original plan didn't either – it's been fun to see a project come into being from a tiny request placed two and a half years ago. And even more fun to get to share the story with folks.
Jim White Vs. the Packway Handle Band are out on a mini-tour right now with shows coming up in North Carolina, Tennessee, Georgia and Florida. And we're happy to share with you a bit of the impetus for all this – Jim White Vs. the Packway Handle Band with a live recorded version of "Israelites." words/ j neas
Jim White & The Packway Handle Band :: Israelites (Desmond Dekker)