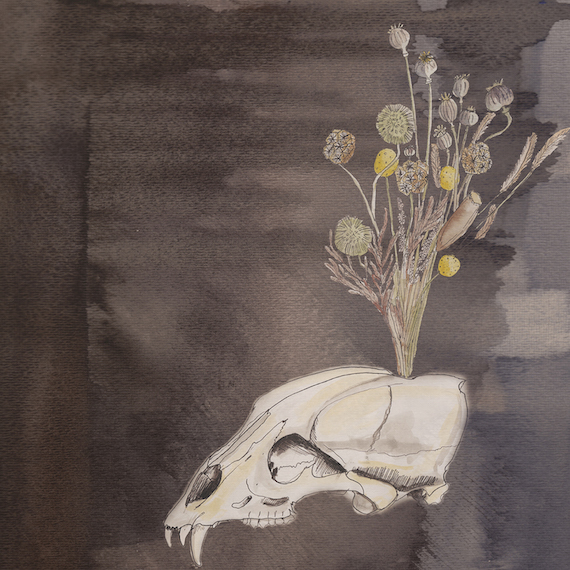 Having released one of 2014's finest albums just a few months back, you might think Steve Gunn would rest on his laurels just a bit. But the singer-songwriter-guitarist is keeping very busy this year, with plenty of tour dates, a collaborative LP with Kurt Vile slated for summer and this fantastic, just-released session with avant-Appalachia masters, the Black Twig Pickers. Gunn and the Pickers go way back; multi-instrumentalist Nathan Bowles is in Gunn's touring band and don't miss Melodies For A Savage Fix, a duo effort with Mike Gangloff or this excellent (and free) digital release.
Seasonal Hire showcases the musicians' easy familiarity. Even though Gunn gets separate billing, he's very much a part of the ensemble here, adding to rusticosmic flow. "Trailways Ramble" ( a re-imagining of a tune that first appeared on Gunn's Time Off LP) unfolds gorgeously, with guitar, banjo, harmonica, fiddle and jaw harp all blending into some kind of beguiling West Virginia raga. But the album's real treasure is the side-long, 16-minute title track, an epic that sees the musician's chasing the eternal drone into uncharted territories. You'll want to follow them there. words / t wilcox
Steve Gunn & The Black Twig Pickers :: Trailways Ramble
For Heads, by heads. Aquarium Drunkard is powered by its patrons. Keep the servers humming and help us continue doing it by pledging your support via our Patreon page.