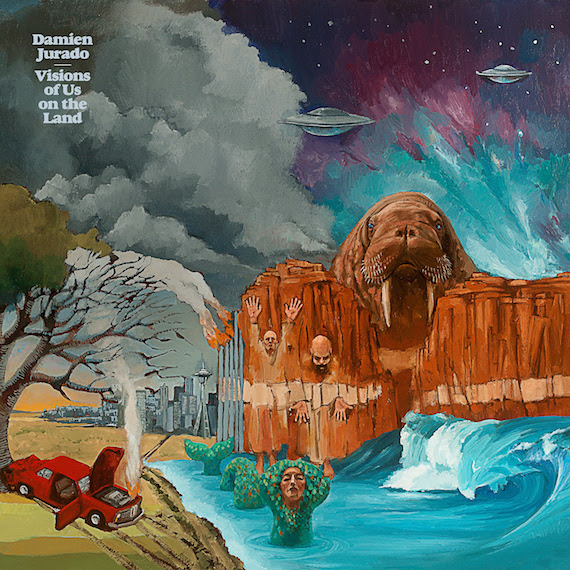 Damien Jurado's next full-length, Visions of Us on the Land, hits March 18th via longtime label home Secretly Canadian. It's Jurado's 13th album, and marks the artists fourth collaboration with producer Richard Swift. As partnerships go, theirs has been – and continues to be – an increasingly fertile and spirited artistic marriage. The album also marks the third and final entry in Jurado's Maraqopa trilogy, which began in 2012.
Which brings us to Visions, courtesy of "Qachina", the album's second single, complete with an accompanying video shot by director Jordan Halland – a hazy wash of desert psych filmed in and around Joshua Tree on Super 8.
"Qachina", along with Jurado's notes, after the jump . . .
I really like seeing Jordan Halland's own personal visual interpretation of how he heard and envisioned "Qachina" as being. I think it really plays into what I have said all along about what, thematically, "Maraqopa" is, and what it may look like to other people. I recall the initial phone call with Jordan about the video, and it was very much like the same conversation I had with Brian Koch, who did the album's cover art.. "I want this to be your thing. I can give you a few things to go off of, but really, what I want, is for you to hear the album, and give me your vision of what it looks like to you." It was a great honor to work with Jordan and be a part of this process. I look forward to people hearing this new album, and it taking them on their own voyage across the vast landscapes and open ended roads of Maraqopa. – Damien Jurado