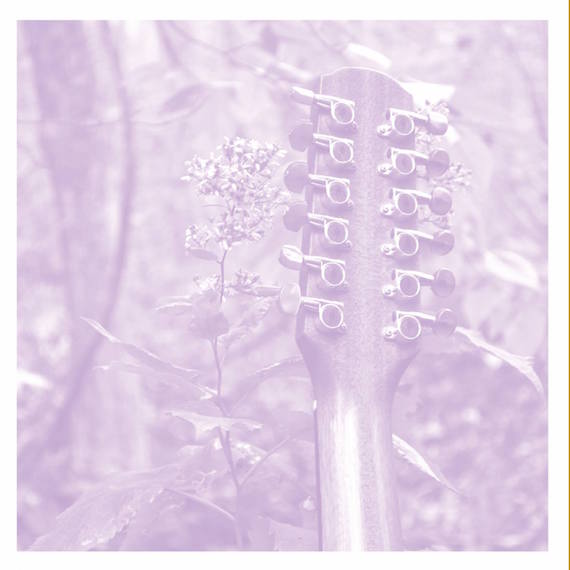 Vin du Selecte Qualitite's founder Steve Lowenthal literally wrote the book on John Fahey (Dance of Death: The Life of John Fahey, American Guitarist, 2014), but don't assume that the artists on his label are mere Fahey imitators. Far from it. If anything, the ongoing VDSQ solo acoustic series shows off the boundless possibilities of the instrumental  guitar soli approach, whether it's Bill Orcutt's dangerous attack or Mark McGuire's placid surfaces. The latest batch of VDSQs is perhaps the label's most diverse offering yet.
First up we've got a moody, marvelous LP from living legend Michael Chapman, whose instrumental works in the past decade or so have been a constant source of pleasure. Chapman's fingerpicking may not be quite as nimble as it was back in his younger days, but the overall feeling and passion of his playing has only deepened. As with his singer-songwriter stuff, he's a great storyteller. Even without vocals, he leads the listener expertly down dusty roads. On the eight tracks here, Chapman takes the opportunity to pay tribute to some of his fellow guitarists — Grant Green, Django Reinhardt, and Glenn Jones among them. He doesn't attempt to imitate them, though; it's more like he's meditating on them, conjuring up their singular spirits.
Next is a thoroughly absorbing effort from Virginia's Sarah Louise, whose  cassette on Scissor Tail was a late-breaking favorite last year. Her VDSQ LP is even better, as her bell-like 12-string tones and lush melodies combine into a sound that manages to be earthy and cosmic all at once. Comparisons to Robbie Basho's grand, pastoral reveries are inevitable, but on several tracks I'm reminded more of Terry Riley's solo piano work, where the repetition of themes creates a mesmerizing atmosphere that rewards repeat listens. Like a rambling sunlit springtime walk in the woods, there's equal parts loveliness and mystery here.
I've raved about Tashi Dorji's unique guitar stylings previously, and his VDSQ LP continues his winning streak. Tashi's (primarily improvised) music is, as usual, hard to describe, but what strikes me most about his latest songs is how melodic and accessible they become the more time you give them, their initial strangeness transforming into welcoming, friendly vibes. The sound is very human, in the best sense of the word, filled with curiosity, complexity and playfulness.
Finally, we've got Kristin Thora Haraldsdottir gorgeous LP of haunting guitar soundscapes. A classically trained musician from Iceland (viola is actually her primary instrument), Haraldsdottir's compositions are luminous, otherworldly things, her guitar blending seamlessly with field recorded sounds: crashing waves, gently flowing rivers. Some of the album is so spacious and minimal as to feel barely there, but it's never less than captivating, as Haraldsdottir  summons up images of starkly beautiful expanses. On a few of the more straightforward pieces, she calls to mind the twilight balladry of Nick Drake's Pink Moon. But overall, Haraldsdottir is in a universe all her own. words / t wilcox
Related: RSD Guitar Soli :: Alvarius B. & Sir Richard Bishop / Glenn Jones