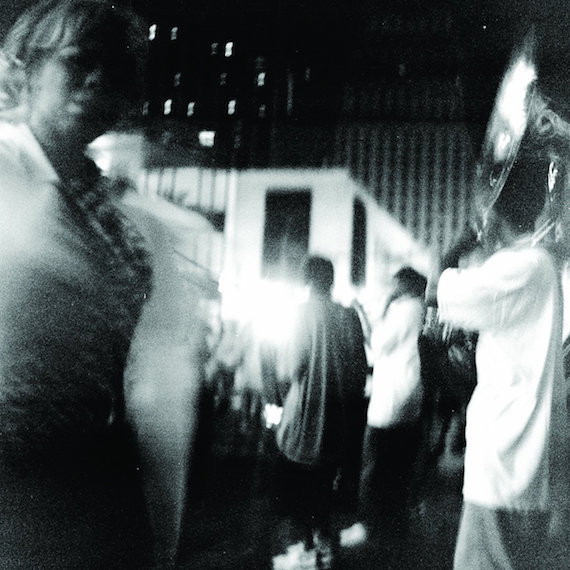 We've  used a lot of words  to describe Steve Gunn's unbroken streak of excellent records over the past few years, but I'm not sure if "fun" has been one of them. But that's the word that keeps coming to mind when spinning the singer-songwriter's latest,  Eyes on the Lines, his Matador debut. Not that Gunn has gone and made an Archies record or anything; just that the buoyant guitar work, crisp rhythms and overall bright feel of the LP sound like a guy (and his bandmates) reveling in the pure joy of music-making. Recorded at Jason Meagher's Black Dirt Studio (AKA Where Most Good Records Are Made These Days), this is by far Gunn's poppiest, most accessible effort yet — there's an endless supply of catchy, breezy riffs here. But there remains a questing vibe and a restlessness that keeps the songs razor sharp, unpredictable … and yeah, totally fun.
Gunn may have been concentrating on the more straightforward songwriter aspect of his career the past few years, but Three Lobed Records' reissue of the two  Gunn-Truscinski  Duo records, now handily packaged as a killer double LP, is a powerful reminder of his more expansive, improvisatory skills. Taken as a whole, these albums are an absolute marvel of telepathic instrumental interplay, with Gunn and drummer John Truscinski alternately locked in and zoned out, calling to mind the classic, similarly styled duets of Sandy Bull and Billy Higgins. Both  Sand City  (2010) and  Ocean Parkway  (2012) are essential — if you haven't checked 'em out yet, prepare for liftoff. words / t wilcox
Related: Steve Gunn :: The Aquarium Drunkard Interview
For Heads, by heads. Aquarium Drunkard is powered by its patrons. Keep the servers humming and help us continue doing it by pledging your support via our Patreon page.