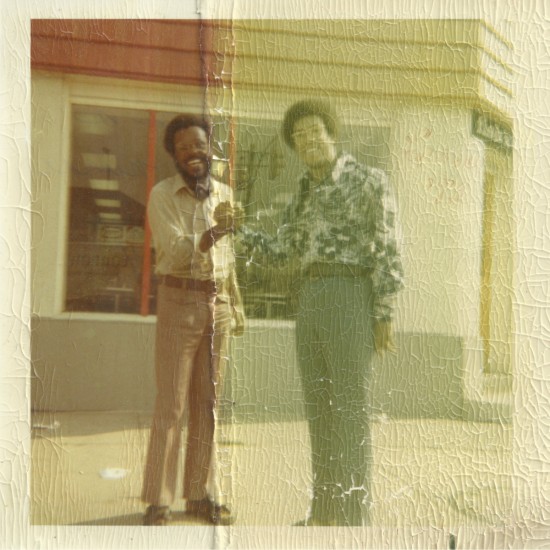 Guitarist Jeff Parker is best known for his inventive playing in post-rock outfit Tortoise and his collaborations with Rob Mazurek and other Chicago-centric experimental combos, but on his fantastic new solo LP The New Breed, out Friday, June 24th, Parker's in a funky, soulful mode.
It's a killer record — one of our most listened to of the year — equally rooted in jazz and funk, and built upon beat-making experiments Parker posted to his MySpace page back in the late 2000s in Chicago.
"After being a hip-hop fan forever, loving Premier, RZA, Dilla, Large Professor, Evil Dee (Da Beatminerz) all that stuff, [I wanted] to figure out how to edit and sample," Parker says. "I've always collected records, pretty much my whole life — my father collected records, so I did too — so I had my library of recordings and I was chopping stuff up, looking for breaks, and DJing a lot at the time. It was a whole process and it felt like a really rich period in my development."
In 2013 and '14, Parker began the process of relocating to Los Angeles, and in the new city, he found himself excavating those old beats, working with his friend, producer and bassist Paul Bryan, drummers Jamire Williams and Jay Bellerose, and saxophonist Josh Johnson, to layer tight, funky compositions over those foundations. "Get Dressed" struts like vintage  MGs, while "Executive Life" sounds like an outtake from Madlib's Beat Konducta series. On a cover of Bobby Hutcherson's "Visions" and the woozy "Jrifted," the band mixes  up  a trance-inducing brew.
"The whole time I was working toward trying to fuse all my interests in a recording," Parker says. "It's record I always wanted to make."
It's also one of Parker's most personal recording, centered in many ways on the theme of family. It's named in honor of the Afrocentric clothing store his father Ernie owned in Bridgeport, Connecticut, and that's the elder Parker featured on the cover. He passed away during the recording of the album, which became "a tribute to him."
"He loved music," Parker says, noting the formative influence his father had on him musically. "He was always taking me to see concerts…he took me to see Duke Ellington, Gil-Scott Heron, a lot of people."
On the album's closer, the elegiac "Cliche," Parker enlisted his daughter Ruby to sing the song's haunting melody line.
"I had that song and wasn't quite sure what to do with it. I was trying different things and nothing was really working out," Parker says.
He recognized the song needed lyrics, so he pulled from his journals and recorded Ruby in Chicago, with his Tortoise bandmate John McEntire. The choice of vocalist was obvious to him.
"I've been making music with her since she was four," Parker says. "I have hours of recordings of us doing stuff. You know, I thought it would be cool to have her sing on the record. I couldn't think of anyone else I'd rather have do it. One of my favorite things is making music with her." |  j woodbury
For heads, by heads. Aquarium Drunkard is powered by our patrons. Help us continue doing it by pledging your support via our Patreon page.