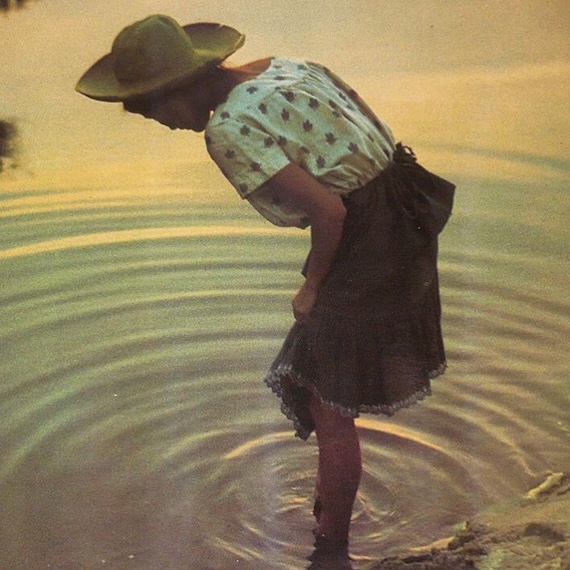 In recurring August fashion we offer the latest in a series of exploratory, atmospheric mixtapes. True to its seasonal home, like its predecessors, The Palm Trees Fall into the Sea exudes a humid, tropical ambiance. Below, dig into a thirty track experiment in openness across the spatial and temporal – and hopefully the spiritual.
Prologue
Famous L. Renfroe — Introduction
Alice Coltrane — Jaya Jaya Rama
Bembeya Jazz National — Wouloukoro
Teta Lando — Muato wa n'gingila
Penguin Cafe Orchestra — The Ecstasy Of Dancing Fleas
Milton Nascimento E Lî´ Borges — Cravo E Canela
King Sunny Adé — Eje Nlo Gba Ara Mi
Minnie Riperton — Les Fleur
Patti Smith — Kimberly
The Raincoats — Running Away (Sly & The Family Stone)
Lemma Demissew — Lezelalem nuri
Timmy Thomas — Dizzy Dizzy World
Bo Diddley — Travelin' West
Chuck Berry — Havana Moon
Nina Simone — Suzanne (Leonard Cohen)
The Flying Jazz Queens — Siyahamba
Sam Cooke — Bring It On Home to Me (Harlem Square Club, 1963)
Interlude
John Fahey — Dance Of The Inhabitants Of The Invisible City Of Bladensburg
Dumisani Maraire And Ephat Mujuru — Chemutengure
Harold Budd — Afar
Wilder Maker — Hope Springs
Lucinda Williams — Fruits of My Labor
Beth Orton — That Summer Feeling (Jonathan Richman)
Arthur Russell — Instrumentals: 1974, Volume 1, Parts 4 & 5
Tashi Dorji & Shane Parish — Wounded Healer
Faust — It's A Bit Of A Pain
Penguin Cafe Orchestra — Yodel 1
Francis Bebey — Sanza nocturne
Maria Usbeck — Moai Y Yo
Milton Nascimento E Lî´ Borges — Clube Da Esquina N º 2
Brian Eno — Another Green World
words/selections c depasquale
Previously: Late August Light — A Mixtape / Blue August Moon — A Mixtape
Pssst…Aquarium Drunkard has launched a Patreon page, which allows readers and listeners to directly support our online magazine as it expands its scope while receiving access to our secret stash, including bonus audio, exclusive podcasts, printed ephemera, and vinyl records. Your support will help keep an independent cultural resource alive and healthy in 2019 and beyond.