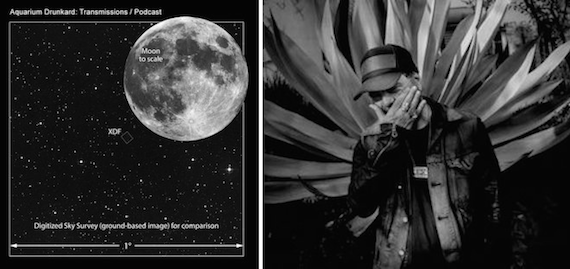 As a producer, Daniel Lanois has been instrumental in crafting definitive records by U2, the Neville Brothers, Bob Dylan, Peter Gabriel, Willie Nelson, Emmylou Harris, Neil Young, and more. His productions have a trademark quality — swampy and percussive, psychedelic but as earthy as the dubs of his noted influence Lee "Scratch" Perry — that he also brings to his records as a songwriter and composer. His latest, Goodbye to Language, out now on Anti Records, is one of his best. Accompanied by Rocco DeLuca on lap steel, Lanois plays pedal steel, creating a sweeping landscape that spiritually connects to the sounds he contributed to Brian Eno 1983 ambient masterpiece Apollo: Atmospheres and Soundtracks.
We joined Lanois following a live performance at his place, Bella Vista in Silver Lake, to discuss the new record, his long production career, and his definition of "soul music," exploring how that definition guides and directs his artistic approach.
Transmissions Podcast :: Daniel Lanois
Subscribe to the Aquarium Drunkard podcast on  iTunes  or via  RSS feed.