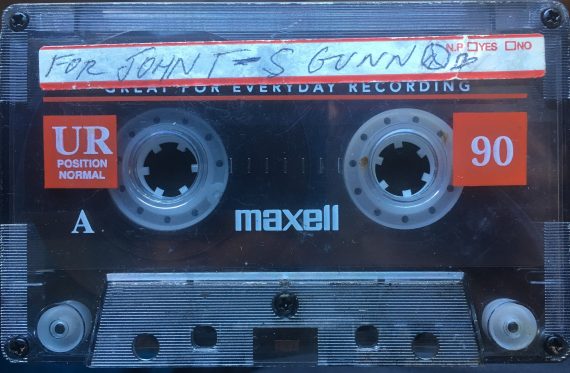 On their new album Bay Head, guitarist Steve Gunn and drummer John Truscinski offer up a sound honed by years of collaboration. Its a record full of spectral blues, haunting drones, and noise. The individual parts are simple — drums, guitar, a little synth — but they add up to something more, something AD's Tyler Wilcox called "a perfect demonstration of the musical mind-meld these two players share." That mind-meld is also demonstrated by Tape Bag, a collaborative mixtape presented here by Aquarium Drunkard. The tape encompasses gospel, free jazz, psychedelic rock, blues, and more. Steve Gunn writes:
"Over the years back then, John and I traded a lot of mixtapes that lived in his trusty old car. These tapes were our soundtrack as we drove around NYC, or to some other city for a gig somewhere. 'Is this song on the wrong speed?'. I fondly recall digging around for our favorite tapes that suddenly went missing. Were they under the seat, in the glove box, gone forever? Some would miraculous reappear after vanishing for months. A few had to be repaired. Finally, we put all of the tapes in a yellow plastic bag, seemingly forever. John has a new car now, and thankfully the bag was put in a safe place. Some of these tracks have had a direct influence on our music over the years, and others are just songs we love. For this mix, we retrieved the tapes from that old plastic bag, digitized them, and put down a few of our favorite moments. We hope you enjoy it. Thank you to Cory at Three Lobed Recordings, and Aquarium Drunkard for asking us to get this together."
My Story – Sun Ra
Sandy Bull – Gotta Be Juicy (Or It Ain't Love)
Magic Sam – That's All I Need
Reverend Roger L. Worthy & Bonnie Woodstock – Get Back Satan
Amazing Farmer Singers of Chicago-I've Got a Telephone in My Bosom
Country Joe – Rockin' All Around the World
Otha Turner & Rising Star Fife and Drum Band — I Know
Sonny Sharrock – Black Woman
Biton Nationale Segou – Bakaridan
Super Djata De Bamako – Bimoko Magnin
Ephrem Tamru – N/A (Ethiopia)
Sun Ra – Angels & Demons At Play
Sun Ra – The All of Everything
Archie Shepp – Sophisticated Lady
Archie Shepp – Touareg
[Tyson Skit]
Amon Düül II- Eye Shaking King
Bob Dylan – Wild Mountain Thyme
Bill Fay – Methane River
Ronnie Lane – Roll on Babe
Cymande – One More
Fleetwood Mac – Underway
Pt. Hariprasad Chaurasia – Raga Bhoopali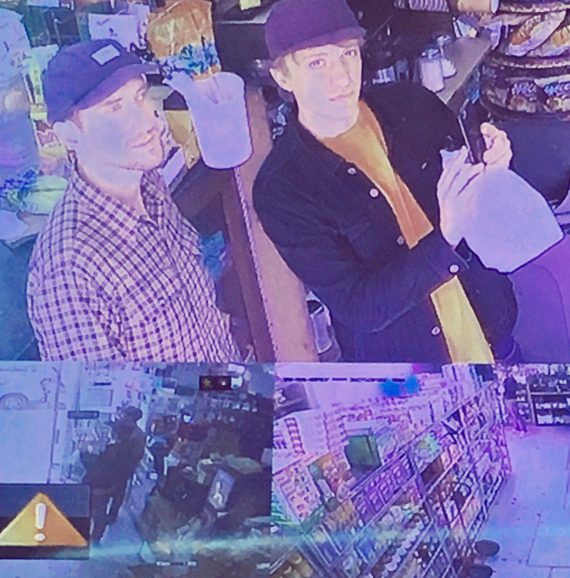 Recommended: The Lagniappe Sessions: Steve Gunn — Smiths Versions
Only the good shit. Aquarium Drunkard is powered by our patrons. Keep the servers humming and help us continue doing it by pledging your support via our Patreon page.