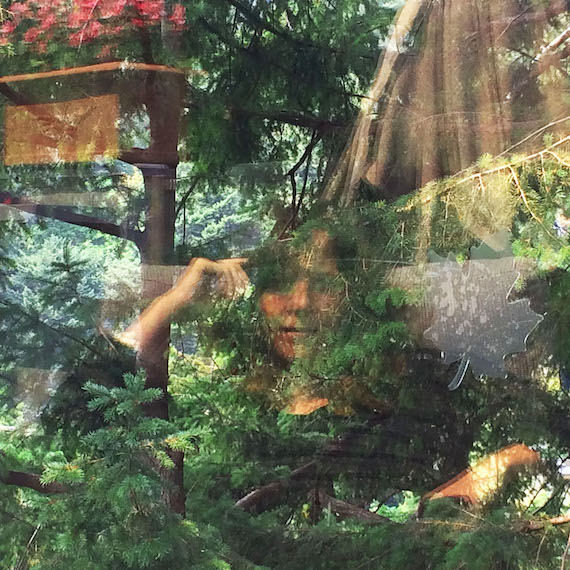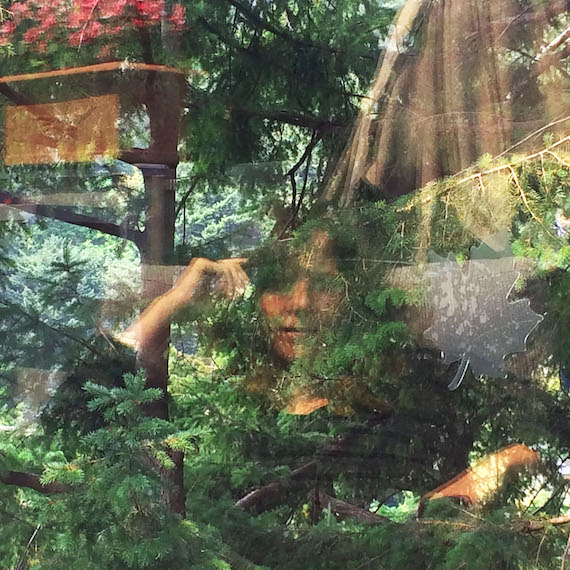 "The fictional concept of death rears its head in so many of my songs, always on the periphery, or as a side note, or a reminder, a punchline or the bottom line, always sniffing around like a death dog. For once I wanted to try to put it in my center vision. In order to talk about death, I armed myself with the only antidote I know: writing. Is this a record about death or a record about writing? Hard to tell in the end. I began to think of poetry as time travel. I tried to write messages to the future." — Jennifer Castle
Jennifer Castle's path has always been a patient one. Whether covering Bob Dylan  or channeling the energy of Laurel Canyon on her album  Pink City, an elliptical air defines her work. But she's never been more potent than on her new album, Angels of Death, a work that may well stand the test of time as a masterpiece.
Following a series of familial losses, Castle stares down mortality. It's no small feat addressing the end, but what other choice does one have? The notion of grief — the shapeless act of processing and learning to live with loss — is tremendously and overwhelmingly intangible. Because as final as a loss may feel, the question always remains: Is anyone, or anything, ever completely gone? And though mourning brings moments of overwhelming despair, at other times, it opens our eyes to the present in a way they were previously closed to. And then there are the times when all these opposing ideas seem to act in concert. The middleworld, we hear Castle call it. That's where  Angels of Death lives.
Jennifer Castle :: Crying Shame
On album opener "Tomorrow's Mourning," Castle sings of "the myriad of confusion." "Not a fog, not a mist, not a cloud/But you get the gist," Castle sings. She's bringing into focus the ineffable, what you can't quite put your finger on.  These deeply difficult and existential musings find Castle at the height of her artistic powers, both sonically and lyrically. This record is neither a continuation of Pink City's pastoral panorama nor the dusty rugged ramble of Castlemusic. Her songs, built on sturdy foundations of mystic folk and country soul, seem to leap from the speakers. Much of the album was recorded live, over the course of one cold weekend in a 19th-century church near the shores of Lake Erie, and it carries that spirit. Reflecting on what must have been an intensely cathartic experience with the spectral realm, "the moon was a member of the band," Castle says.
You can hear that lunar influence in the gently plaintive and languid aura of "Stars of Milk," a letter to a lost soul sister. It's another instance of Castle's ability to stop time, with some of her most evocative lyricism swirling like moonlit clouds across pedal steel and organ: "Did you hear my laughter in the after-hours? Tell me of your crazy affectionate mother/Look at her, she's practically dancing." It's a beautifully oblique portrait of a heart heavy with longing both bittersweet and uncertain.
When Castle embraces the country form in a more direct manner, she does so with an idiosyncratic enthusiasm, channeling the radiance of Emmylou Harris and the heartfelt barroom blues of Jimmie Dale Gilmore, quietly gleaming with a rustic beauty. Painterly verses abound on numbers like the title track and on "Rose Waterfalls," with Castle personifying and populating her songs with ghostly muses coming in and out of focus. She hollers poet Al Purdy's psychic visions and hushes her own:
"Such a task then, has the morning/Such a job to bring the light/When the dawn has knowledge of/The middleworld that I've been sowing."
Though sequentially arriving in a penultimate place, the seven and a half minute rumbling epic "Tonight the Evening" is undoubtedly the album's centerpiece. Castle sends the song into a luminous crescendo, repeating the words, "I have to keep a highway mind," a mantra of always moving forward in the face of time. "You set the clock to the highway time."
Purdy, a fellow Canadian and another kindred spirit that Castle has lost to time, once said, "For me, the vast marvel is to be alive. For man, or for flowers or beast or bird, the supreme triumph is to be most vividly and perfectly alive."
It's a soul-stirring sentiment for an artist whose work was largely concerned with death. But as Castle quotes, from his piece "For Her in Sunlight," profound answers are to be found in the cathartic wholeness of the circle of life. The afterlife is real for our narrators here; in the end, it's not a place to be feared. On this remarkable album,  Angels of Death is revealed to be a most literal title. It mourns and it celebrates, embracing the transformation of time, the eternal constellation of growth and decay and growth again. Like some sacred text, it is a scriptural paean to the loved ones lost and the indelible mark they've left on our lives. And through its moments of heartache and doubt, it does write messages to the future, to let them know we see them waving, and that we are waving back. words/c depasquale
Related: The Lagniappe Sessions :: Jennifer Castle covers Bob Dylan / The Flatlanders