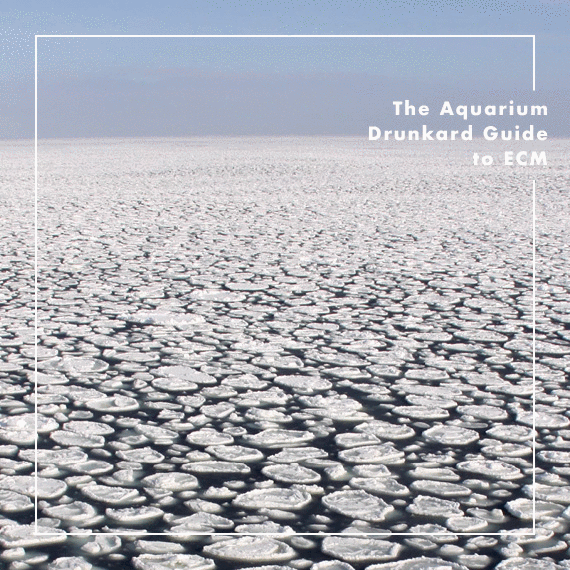 Founded by Manfred Eicher in Germany in 1969, ECM Records (Editions of Contemporary Music) has spent nearly 50 years assembling one of the strongest catalogs in musical history. Marked by an attention to sonic space and a distinct visual aesthetic, ECM has released a wide variety of jazz, fusion, modern classical, early music, and world music. "I wanted to approach the recording in a different way, to record jazz in some kind of chamber music mode, like you might a string quartet, for example," Eicher told the Irish Examiner in 2017. "There was something missing in the recordings I was hearing: a certain air in the music, a sense of space. For me the technical side was not as important as the idea of creating an aura or atmosphere, of finding poetry in the music."
Last year, the label's massive output finally made its way to streaming services. Though CDs and vinyl remain "preferred mediums," both for the label and the crew at AD, access to the sprawling discography sent more than a few of us here down the ECM rabbit hole. From the label's earliest releases to brand new favorites like the Shinya Fukumori Trio's For 2 Akis, the ECM catalog upholds Eicher's standard of quality.  Here, a rough guide to some of the sounds that have drawn us in, 22 recordings exhibiting that "poetry in the music," Eicher spoke about. Or, to borrow and modify ECM's famous tagline, 22 of "The Most Beautiful Sound(s) Next to Silence."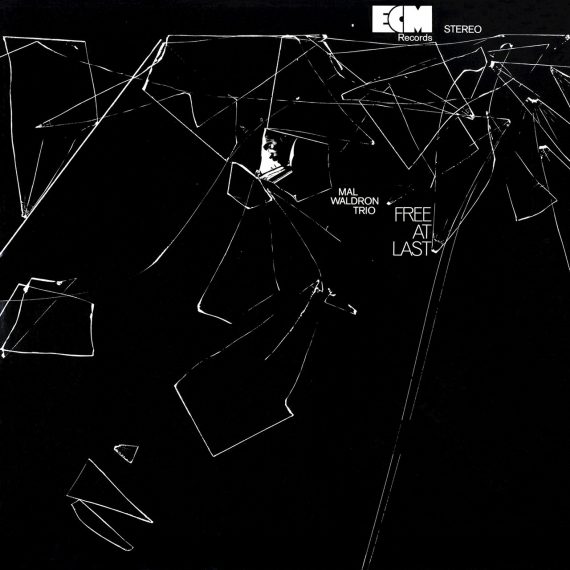 Mal Waldron / Free At Last: Free At Last  is the very first album in the ECM catalog, released in  November, 1969. Pianist Mal Waldron made the record in Munich after bouncing around Europe fleeing racial prejudice in America, heavy drugs on the jazz scene, and, perhaps, himself. In 1963, Waldron  suffered an overdose-induced mental breakdown. Recovery from the episode involved shock therapy, and he forgot entirely how to play music. He slowly reacquainted with his craft by listening to his old recordings. Prior, he had cut with Mingus and Coltrane, accompanied Billie Holiday until her death in 1959, and recorded scores of his own compositions. "Warm Canto" (ft. Eric Dolphy) hinted at what was to come, but Waldron's re-forged style was distinct and fierce–part liberation theology, part cellular mutation. Waldron burns his brightest in Free At Last: maddening repetitions pit drones against dissonance, and immense tensions churn the singular loneliness of a man who had lost himself, only to be birthed anew.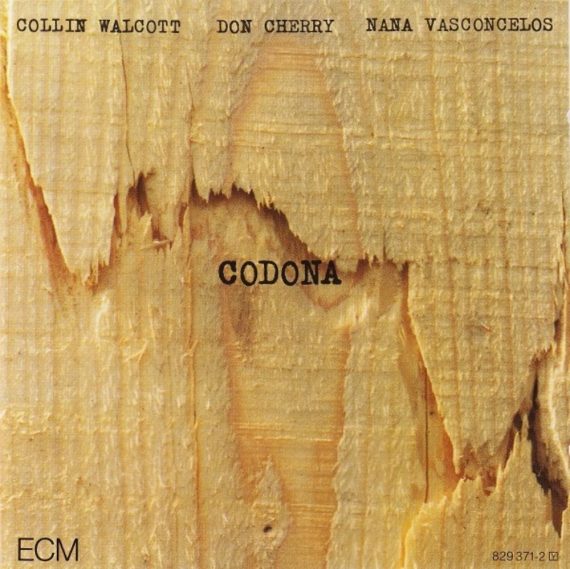 Codona / Self-Titled: You could waste a lot of time trying to come up with an appropriate genre for Codona. Free World Jazz? Raga Bop? Fusion Beat? Whatever you decide to call it, the music that Collin Walcott (tabla, sitar, percussion, dulcimer), Don Cherry (trumpet, melodica, wood flute, organ), and Nana Vasconcelos (berimbau, percussion) made together is positively sublime. The trio made three records for ECM in the late '70s/early '80s, and they're all worth your time. But start at the beginning with the divine self-titled debut — the exploratory/extraordinary rapport that Walcott, Cherry, and Vasconcelos share is already firmly in place. Is this the only album to ever feature an Ornette Coleman/Stevie Wonder medley? Maybe! But the high point is the absolutely gorgeous closer, "New Light," which locates a beautifully becalmed zone and hangs out there for 13 meditative minutes. Perfect – you'll want to listen to it on a never-ending loop.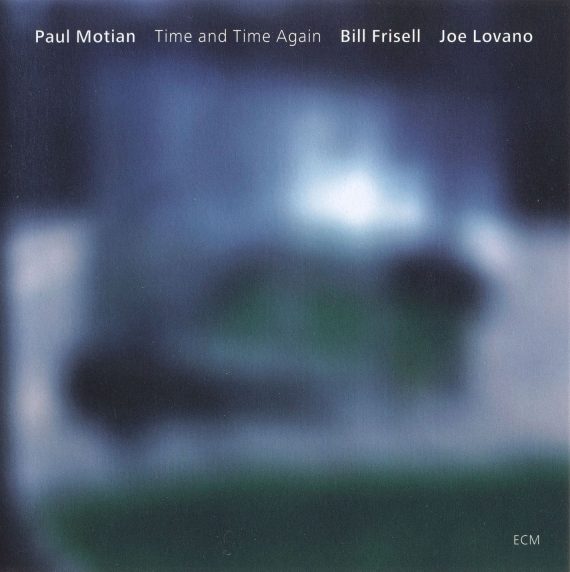 Paul Motian / Time And Time Again: Drummer Paul Motian, guitarist Bill Frisell,  and tenor saxophonist Joe Lovano played together on and off for more than a quarter century, building up an endlessly enjoyable body of work that never fails to surprise and delight. Time And Time Again was the trio's final studio statement before Motian's death in 2011, and it has a properly elegiac feel to it, with Frisell's ghostly lines merging effortlessly with the drummer's gently skittering rhythms, and Lovano tying it all together with a supreme sense of melody. There's something positively telepathic about the way they navigate the spindly and spacious contours of Motian's originals, as well as a handful of covers. In the latter category, the trio tackles Monk's lovely "Light Blue," skillfully conjuring up the incandescent spirit its composer.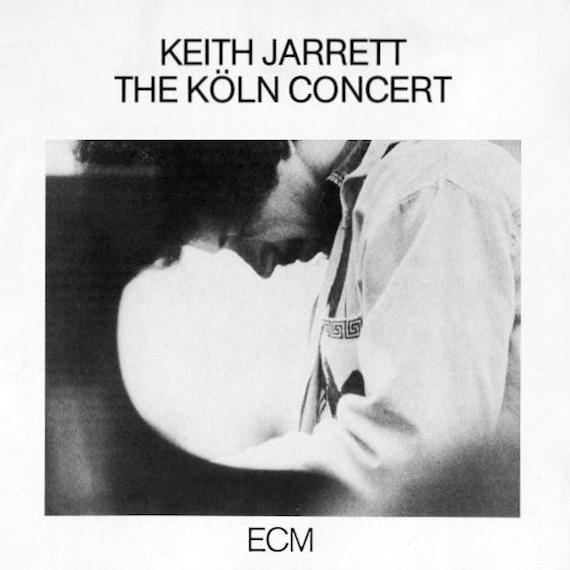 Keith Jarrett / The Köln Concert: Released in 1975, Keith Jarrett's third record for ECM finds the pianist in a solo setting. Though it almost didn't happen. Suffering from back problems, lack of sleep and dissatisfaction with the provided Bösendorfer piano on loan, Jarrett nearly canceled the concert – a concert that went on to become one of the highest selling solo albums in jazz history. Recorded at the renowned Opera House in Cologne, Germany, at 66 minutes the album is made up of piano improvisations split into two sections and four parts. In a word, exceptional.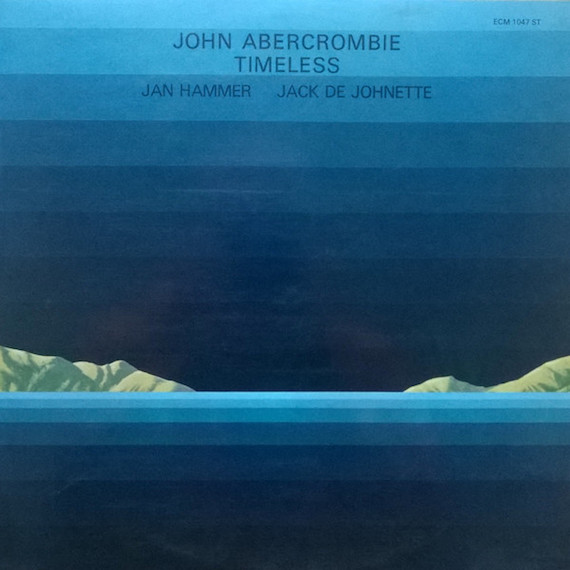 John Abercrombie / Timeless: There are plenty of dazzling prog-fusion fireworks to be enjoyed on John Abercrombie's 1975 debut LP  Timeless  — with virtuosos like drummer Jack DeJohnette and keyboardist Jan Hammer joining the guitarist, what else would you expect? This is a true power trio in the Mahavishnu Orchestra vein, but they avoid some of the overworked athletics to which McLaughlin and co. occasionally succumb. Even when they're shredding up a storm, Abercrombie, DeJohnette,  and Hammer stay focused on the interplay as opposed to the soloing (though the soloing is sick, don't get me wrong).  Timeless' highlight, however, is far removed from chops-laced shreddery. The neon-lit, slow burn smolder of the 12-minute title track, with an ominously beautiful vibe borrowed from Miles'  In A Silent Way,  is a moody masterpiece.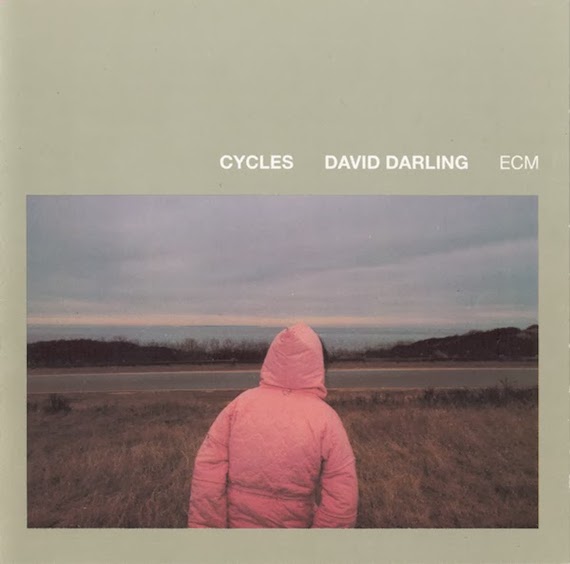 David Darling / Cycles: Released in 1982, the Manfred Eicher-produced ECM session that constitutes Cycles finds   cellist David Darling joined by Steve Kuhn on piano, Collin Walcott (sitar, tabla, percussion), Jan Garbarek (saxophones), Arild Andersen on bass, and Oscar Castro-Neves on guitar. With a 46-minute runtime, the album's seven tracks exist in a state of flow, one described by author Tyran Grillo as "a bubble of possibility that only expands with every listen…like portals, beginning and ending in the same draw." It's Darling's record, but as a leader his touch is deft, allowing the incredibly impressive ensemble to stretch out and improvise within the compositional framework. Widescreen, ambient, transcendent.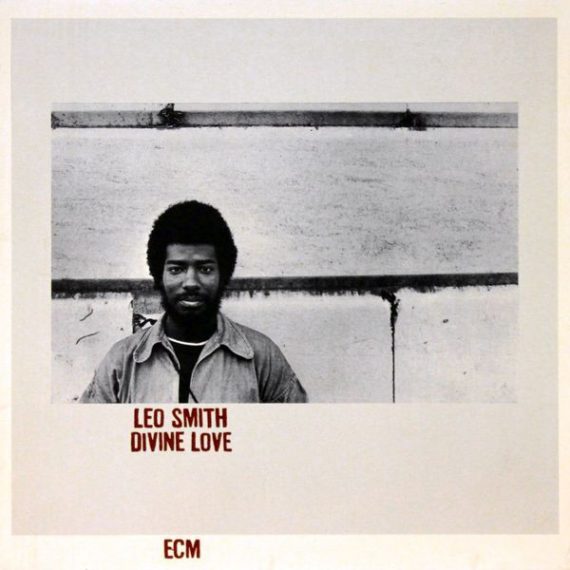 Leo Smith / Divine Love: With 1978's Divine Love, trumpeter Leo Smith finally recorded for the label he helped name. Bookended by two beautiful long-form suites, the title track and closer "Spirituals: The Language of Love," it's in the middle the record most shines. "Tastalun," the album's shortest song, is written for three trumpets, and it finds Smith joined by Kenny Wheeler and Lester Bowie for a majestic, playful showcase. Elsewhere, bassist Charlie Haden adds slowly swinging bass and Bobby Naughton brings in vibes, adding up to an immersive and dizzying journey (kinda like falling in love, with a sense of the divine or otherwise).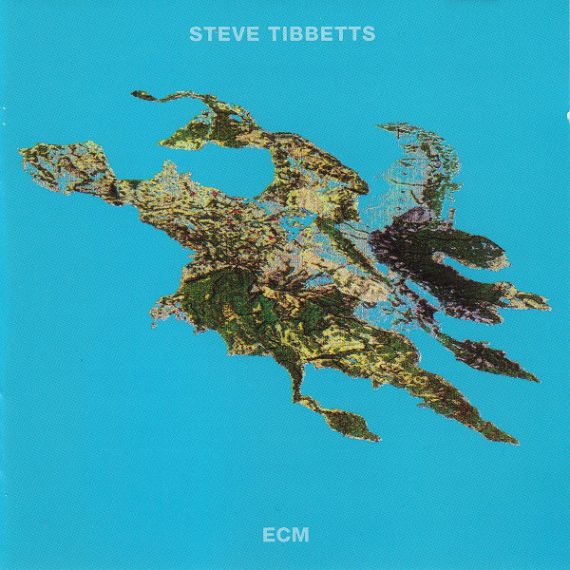 Steve Tibbetts / Big Map Idea: Opening with a stunning version of Led Zeppelin's "Black Mountain Side" — the original drawn itself from Bert Jansch's arrangement of the traditional Irish composition "Down By Blackwaterside" — guitarist Steve Tibbetts' 1988 lp Big Map Idea is a study in spaciousness. Tibbetts' fretwork shares some common ground with Takoma School players like Fahey or Basho, particularly in the latter's flair for Eastern modalities, but there's a good reason he's associated with jazz fusion; his melodies arc and bend, bolstered by the complex percussion of Marc Anderson and the prominent tabla of Marcus Wise. On songs like "Black Year" and "Wish" his chords cluster together in dense bunches, but the steel drum-laden "100 Moons" and three-part closer "3 Letters" hew closer to ambient, Reich-ian minimalism, or globally conscious new age. Everything Tibbetts has recorded for ECM is worth your time — including his 2018 masterpiece Life Of — but Big Map Idea stands out as an especially sprawling guide to the guitarists' well-trod territories.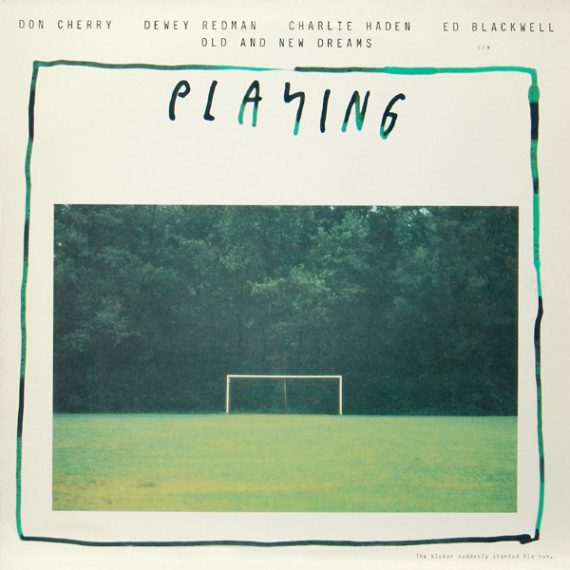 Old and New Dreams / Playing: The pedigree of this group is ridiculous. Don Cherry, Dewey Redman, Charlie Haden, and Ed Blackwell were all frequent collaborators of Ornette Coleman, with all four appearing on the free-jazz master's Broken Shadows and Science Fiction, and, with the exception of Blackwell, who worked mainly as a sideman, each went on to have sterling careers as bandleaders in their own right. Five years after recording the sessions that would comprise those two Ornette records, the quartet formed a group of their own. Playing, which captures a 1980 concert in Austria, finds them tackling a trio of Coleman cuts, as well as Cherry's "Mopti," Redman's "Rushour," and Haden's "Playing." It's an apt title. There's an appealingly shaggy, almost throwaway quality to the music here, a kind of off-kilter looseness that highlights the ease with which these four were able to communicate. Plus Blackwell goes bananas in the closing moments of "Happy House."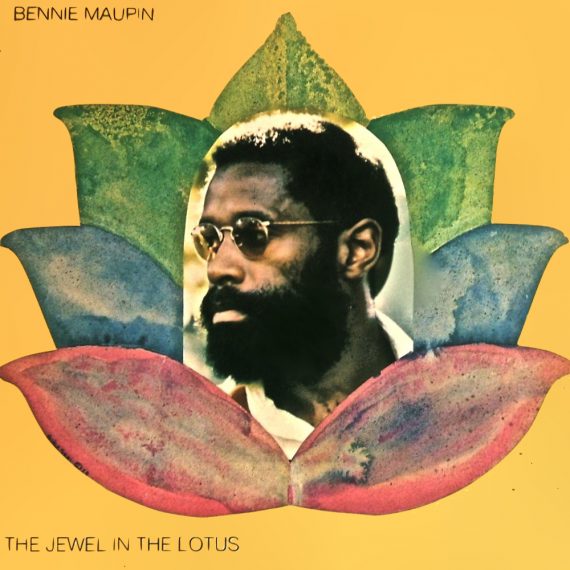 Bennie Maupin / The Jewel in the Lotus: Though reedist Bennie Maupin had made a well-known name for himself on records like Miles Davis' Bitches Brew and Herbie Hancock's Head Hunters,  his 1974 debut for ECM sidestepped both outright aggression and straightforward funkiness. Instead, this set of songs, immaculately produced by label head Manfred Eicher, found Maupin and his band — including Hancock on pianos, drummers Billy Hart and Freddie Waits, trumpeter Charles Sullivan, bassist Buster Williams, and percussionist Bill Summers — exploring a restrained middle ground between the avant-garde and spiritual jazz. Opener "Ensenada" slowly unfolded over a bubbling acoustic bass line; "Song For Tracie Dixon Summers" stretched out emotively; "Past + Present = Future" simmered with interlocking piano pulses. It's a record built for contemplative listening, an evocative counterpoint to the work of Maupin's peers Alice Coltrane, Pharoah Sanders, and Joe Henderson.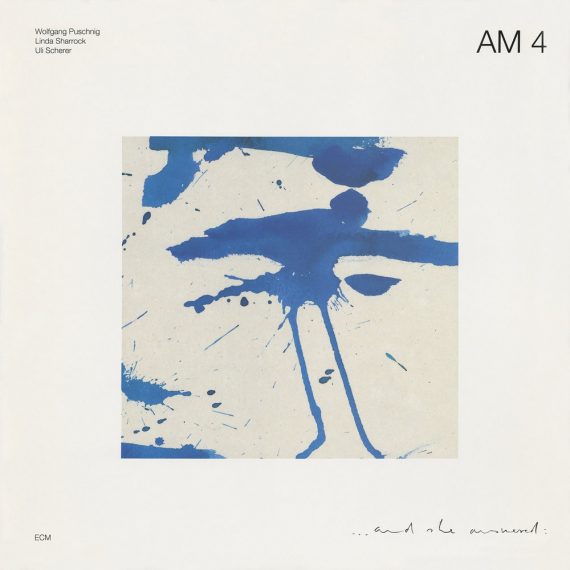 AM 4 / …And She Answered: A power trio of different stripes. Featuring Carla Bley associate Wolfgang Puschnig on sax and flute, Uli Scherer of Vienna Art Orchestra on piano and keys, and vocalist Linda Sharrock,   AM 4 (short for "A Monastic Quartet" — perhaps a nod to Alice Coltrane's A Monastic Trio, which featured a five-piece band) blend meditative jazz with Eastern motifs their 1989 lp …And She Answered. Those familiar with Sharrock's aggressive vocals on her then husband Sonny's Black Woman  (1969) won't recognize her cooly noir murmurs on "Streets and Rivers" and the trio's cover of Ornette Coleman's "Lonely Woman," but the startling "Oh!" pulses her avant-garde intent, bringing to mind the out-there funk of Yoko Ono.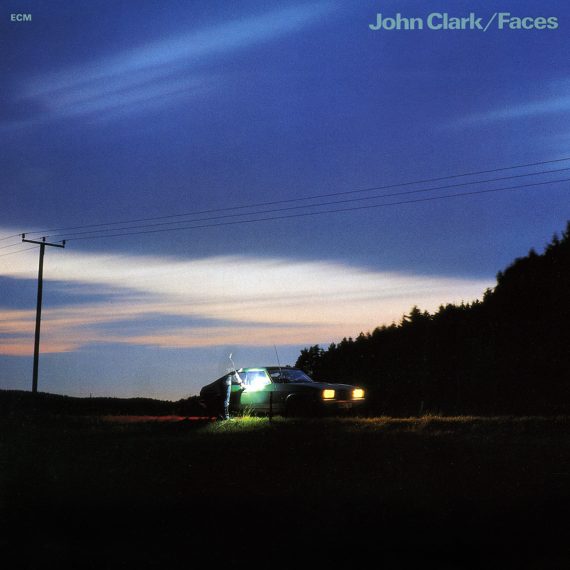 John Clark / Faces: It's hard to figure out why John Clark only ever released one album on ECM. Faces, which came out in 1981, unfolds in one long, masterful curve that arcs through the charted territory of Manfred Eicher with a tourist's graceful sense of willful cohesion, sweeping past monuments of sound for just long enough to form a snapshot. Clark's general orientation seems to be toward classical music – there not being a ton of French horn players in jazz history to serve as potential models – but he and his quartet move readily from the kind of pastel Baroque intro Sigur Rî³s would ply a couple of decades later into a stirring, almost spicy jazz groove. And while Clark gets the top billing, the real stars here are David Friedman and David Darling, whose marimba and cello playing, respectively, give Faces both its uncharacteristically sweet playfulness and its occasionally overwhelming sense of grace.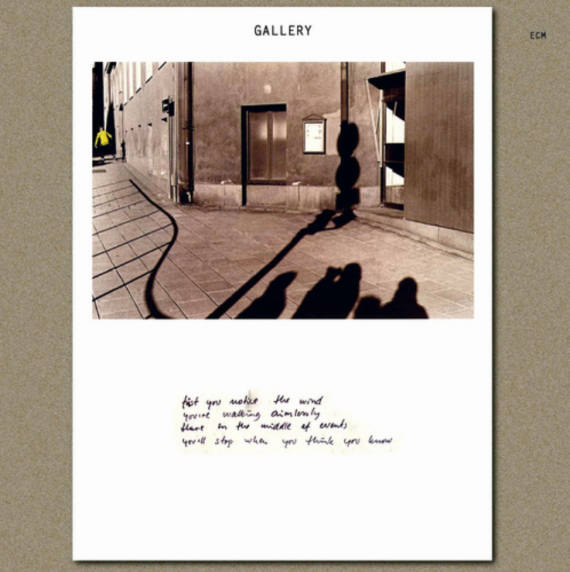 Gallery / Gallery: Like John Clark's Faces, this collaborative record takes its time moving from classical to jazz idioms, and it proceeds so quietly along its shaded path that you don't realize the beat has syncopated until you're already tapping your feet; that they eventually double back, combine the two, and then drop the jazziness for a floating, ambient coda seems like an artistic coup. Throughout, the quintet of David Samuels, Paul McCandless, David Darling, Ratzo Harris, and Michael DiPasquale flow in parallel streams, ducking expertly in time together and never seeming to cross over one another. It's polite, sure, but it isn't soft; they easily flit through bouts of angularity, ducking and dodging as a single unit. It's an aesthetic approach that Eicher's production style was built to accommodate: shifty, clean, and complex movements made by bold hands.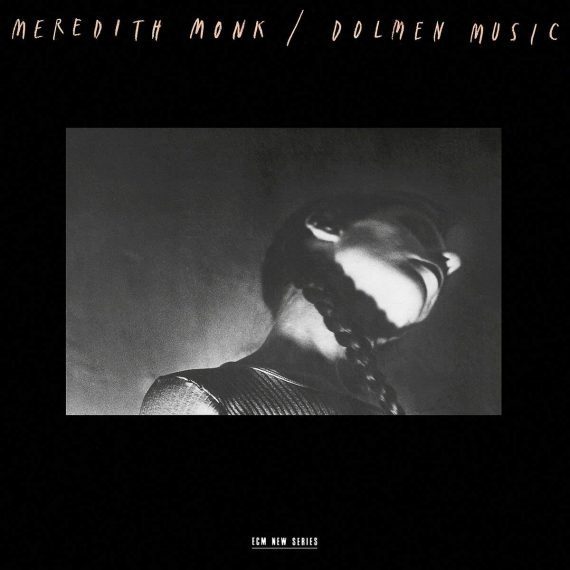 Meredith Monk / Dolmen Music: On 1981's Dolmen Music, the first of many albums New York composer Meredith Monk recorded for ECM, the concept of "voice as instrument" is magnified to stunning proportions. Growling, chanting, whispering, laughing, sighing, and bellowing, Monk sings an immersive world into existence, accompanied by piano, percussion, and occasional extra voices (fellow renegade composer Julius Eastman  joins in on the title song). At times soothing, at others, terrifying, Monk's voice "sounds ancient and modern at the same time,"  Geeta Dayal wrote of Dolmen Music in NPR Music's Turning the Tables: The 150 Greatest Albums Made By Women, adding, "You could imagine it as music for a medieval ritual, or music for a science fiction future."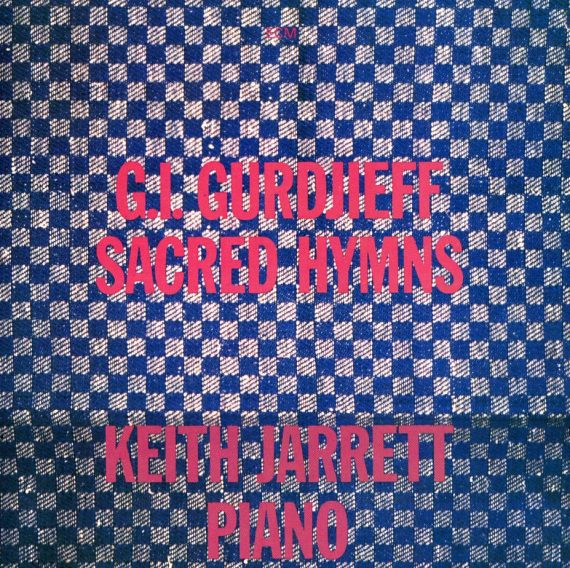 Keith Jarrett – G.I. Gurdjieff / Sacred Hymns: Often overlooked by even the most ardent Jarrett fans, his gorgeous solo-piano renditions of mystic/philosopher/spiritual teacher G.I. Gurdjieff's music offer fifteen serene and profound meditations on the notion of affirmation. With roots in folk, classical, and religious music, the hymns (written in collaboration with Russian composer Thomas de Hartmann) from Gurdjieff's "second period" are minimal and concise (especially with Jarrett's deft touch), but occasionally heady and obtuse–it does not take much of a leap to connect this music to the overarching methodology of Gurdjieff. Not unlike the wondrous music of Emahoy Tsegué-Maryam Guî¨brou, Sacred Hymns is a perfect remedy for those suffering from everything ranging from musical saturation to spiritual unrest.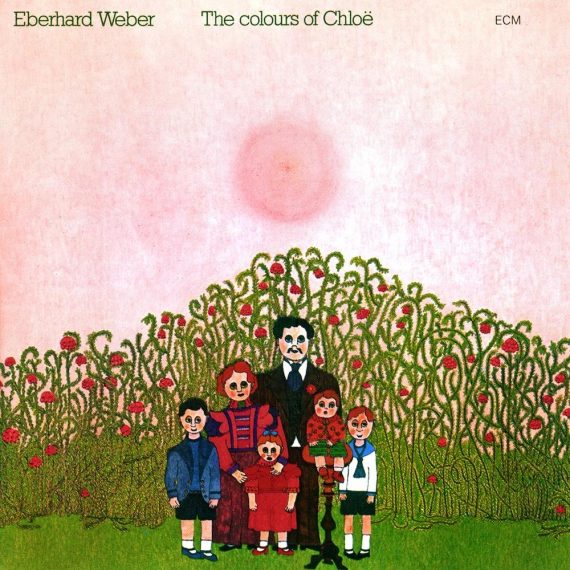 Eberhard Weber / The Colours Of Chloî«: Staggeringly well composed and performed, the gorgeous and fully-formed debut from double bassist and composer Eberhard Weber boldly announces a first-rate talent that would go on to many an ECM highlight. Lush and ornate, The Colours Of Chloî« is also subtle and picturesque, owing as much to European classical music as it does to minimalism and ambient music–and it is all on display in the sidelong closer "No Motion Pictures." There may be other, better Weber albums, but this is where it all begins.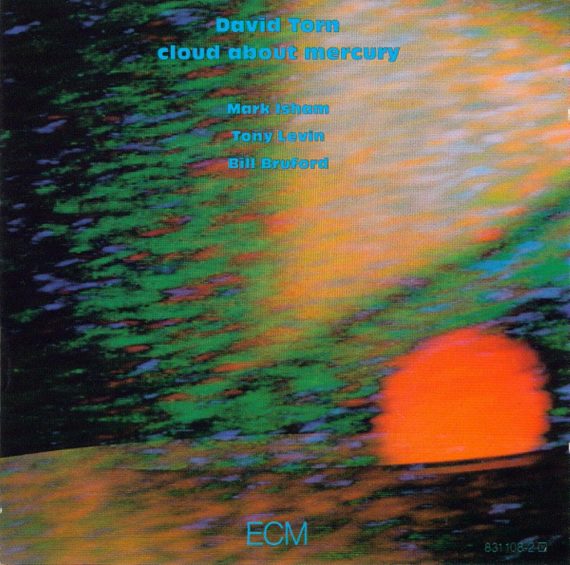 David Torn / Cloud About Mercury: Featuring the avant-superstar rhythm section of Bill Bruford (drums) and Tony Levin (Chapman Stick/bass), as well as Mark Isham (trumpet/flugelhorn), David Torn's second ECM effort is a fascinating and uncharacteristic album in the label's discography. Anchored by seamless ensemble playing that is equal parts atmospheric and alluring, Torn's searing and soaring electric guitar is the star here–just when a groove seems to have peaked, it comes roaring in with a crescendo. A widescreen kaleidoscope of instrumentation that is as much Jon Hassell as Robert Fripp, Cloud About Mercury pushes the boundaries of fusion into curious and rewarding new territory.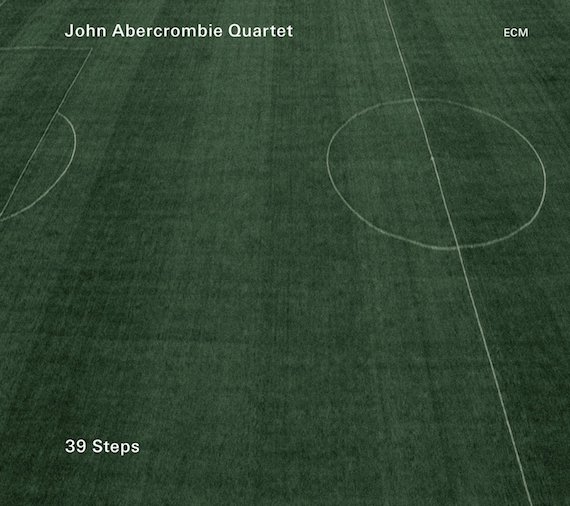 John Abercrombie Quartet / 39 Steps: John Abercrombie's 2013 release, 39 Steps, finds the late guitarist in maximum form. While not the artist's first entry in this list, the album is miles from the style of jazz fusion in which he originally made his bones during the mid-70s. All understated elegance, the quartet is filled out by frequent Abercrombie companion Marc Copland on piano, along with  Drew Gress on double bass and Joey Baron on drums. An absolute late-career triumph.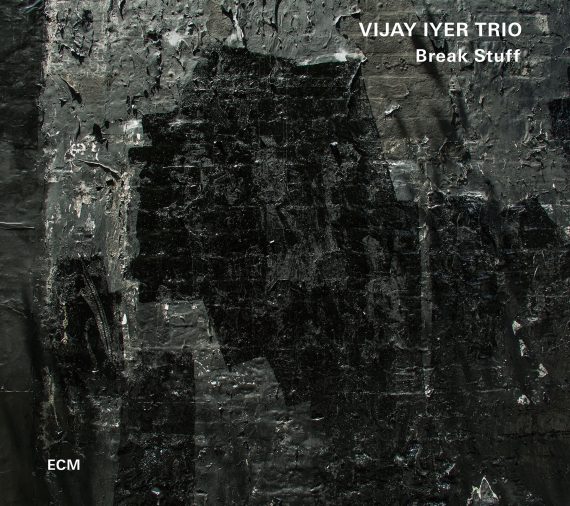 Vijay Iyer Trio / Break Stuff: One of the defining artists of the modern ECM era, pianist Vijay Iyer plays with a quietly soulful intensity on his 2015 lp Break Stuff. Joined by drummer Marcus Gilmore and bassist Stephan Crump, Iyer demonstrates a commitment to the ethos of fusion that defines ECM, bringing art rock ambiance to the classic jazz songbook and incorporating rhythms on loan from hip-hop and electronic music (see the twitching "Hood," an homage to the Detroit minimal techno founder Robert Hood). Whether covering Coltrane and Monk or his own compositions, Iyer brings an inventive playfulness to his work.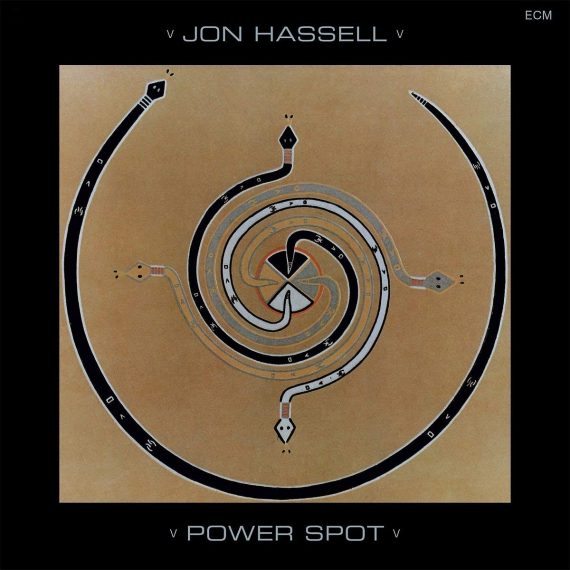 Jon Hassel / Power Spot: With 1986's Power Spot, trumpeter Jon Hassell expanded on the poly-global ideals he pioneered with Fourth World, Vol. 1: Possible Musics. Rhythmically dense and hypnotic, Hassell draws on raga and Afrobeat, working with producers Brian Eno and Daniel Lanois, percussionist J.A. Deane, guitarist Michael Brook, and a host of others to create a jammer that's both ambient and propulsive —songs like "Power Spot" and "Wing Melodies" could even work on the dance floor if you found a club out there enough to give them the chance.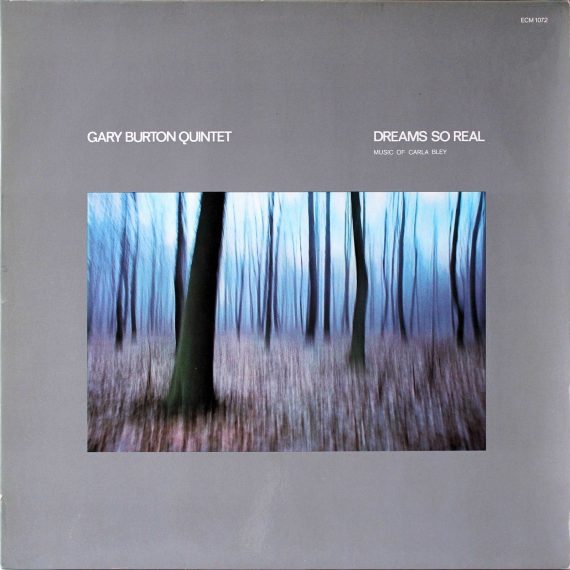 Gary Burton Quintet / Dreams So Real: The Music of Carla Bley: This 1976 collection of vibraphonist Gary Burton and his Quintet playing a series of compositions by Carla Bley deftly exists in the middle ground between challenging and easy listening. Songs like "Vox Humana" and "Intermission Music" are charmingly gentle, but it's all about the details. Listen closely, and intricate surprises pop up, particularly in the interweaving guitars of Pat Metheny and Mick Goodrick. Start with "Ictus – Syndrome – Wrong Key Donkey," a tour de force suite of some of Bley's best stuff, which finds the band operating at top form.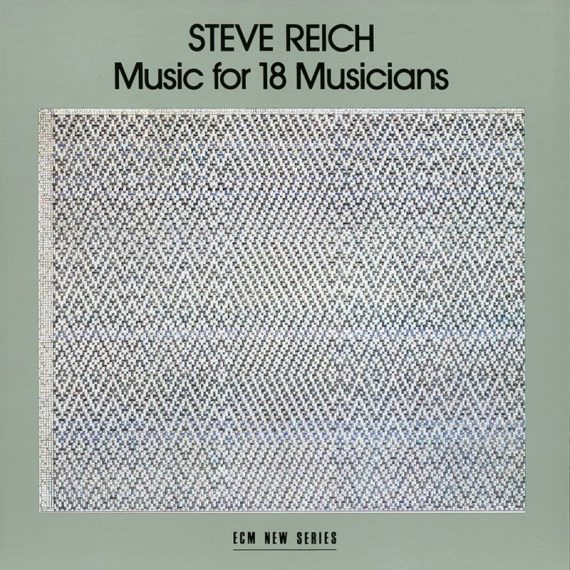 Steve Reich / Music For 18 Musicians: A landmark recording and one of the most essential of ECM's "New Series" efforts,  Music for 18 Musicians,  first issued in 1978,  reveals new information each listen. The record's release launched ECM as not only a jazz label, but a classical one too, and proved a crossover hit, selling something like 100,000 copies. As voices, reeds, and strings pulse and crisscross over the course of an hour, time seems to bend and reshape. Reich would go on to record more for the label — get your hands on The ECM Recordings CD boxset  if you can, which pairs Music for 18 Musicians with works like Ocet and Tehillim  — but his first effort for ECM revealed the scope of Eicher's vision, that beautiful music could speak for itself given the chance. Eicher wasn't just in the business of releasing music; along with artists like Reich, he was teaching people how to listen.
Contributors / j gage, a spoto, t wilcox, k evans, m garner, j woodbury
Want more from Aquarium Drunkard? Subscribe now to receive our weekly Sidecar newsletter. Each issue features cultural recommendations, links to AD pieces, mixtapes, interviews, and more. Get it here.
Dig this flavor of culture reportage? If so, support us through Patreon. Help us continue to produce mixtapes, podcasts, radio shows, a/v joints, interviews, features, and much more.