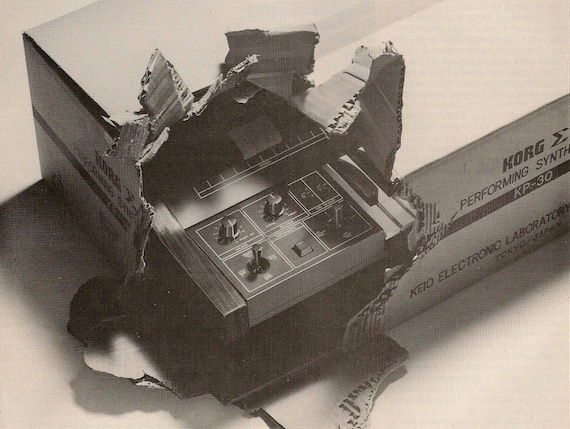 Welcome to the third installment of our quarterly Bandcamping roundup. As a digital institution it's hard to beat Bandcamp. It's ridiculously easy to use, it puts money directly into artists' (and labels') pockets and there's a seemingly endless amount of music to discover there — new, old and in-between. Of course, that endlessness can be a little overwhelming. Here are 10 more recommended releases – old, new and in-between. words / t wilcox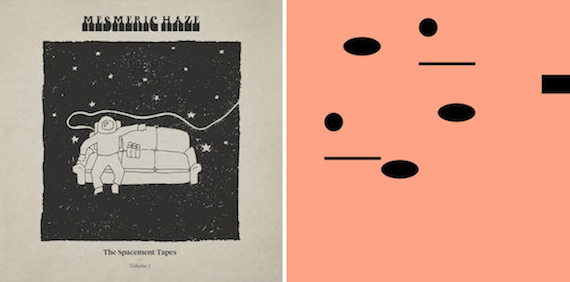 Mesmeric Haze / The Spacement Tapes, vol. 1: A Philly group finds an awesome through line between Zuma, Marquee Moon and The Days of Wine and Roses. You know, the good stuff. Brian McBrearty and Jeff White's crystalline guitars intertwine gorgeously over the course of some lengthy workouts, withdrummer James Aten and bassist Sean McBrearty providing a simple/sturdy bedrock. Totally sweet sounds – highly recommended.
Saariselka / Ceres: Saariselka is a collab between Marielle Jakobsons (Fender Rhodes, organ, synthesizers) and Chuck Johnson (pedal steel guitar and treatments), and this 17+-minute track is pure bliss from start to finish. "Ceres" is part of a thing called Longform Editions out of Sydney, Australia — "an ongoing series of music pieces curated to foster and celebrate immersive listening experiences for the musically adventurous." Put it on a loop and spend the next few hours in the heavens.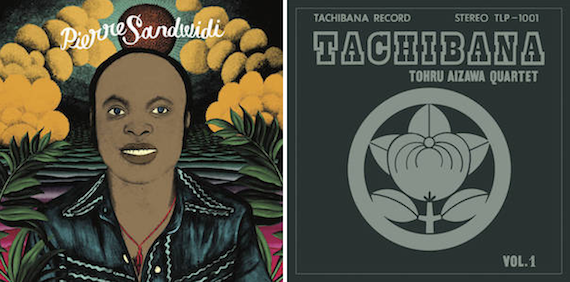 Pierre Sandwidi / Le Troubadour De La Savane, 1978-1980: This terrific compilation of tunes from Pierre Sandwidi, a beloved musician from Burkina Faso (formerly known as the Upper Volta), is packed with buoyant synth-guitar-drum machine excursions that will certainly brighten your day and put a spring in your step. William Onyeabor fans will approve. Turn it all the way up.
Tohru Aizawa Quartet / Tachibana: The liners describe the musicians here as "amateurs" but if these guys are amateurs, to hell with the professionals. Tachibana was recorded in the mid-1970s and released in very small quantities in Japan, soon becoming a sought-after collector's item. The Tohru Aizawa Quartet seem to have fully absorbed the transcendent/incandescent vibes of Coltrane's mid-60s period, and they use that classic sound as a launchpad for some roller-coaster fire music.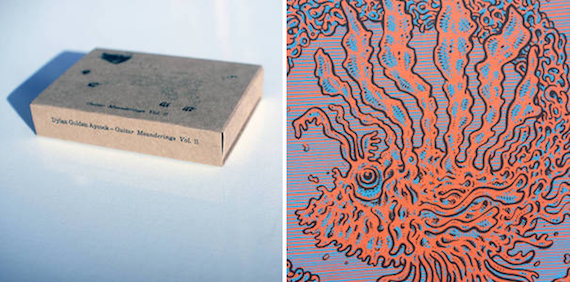 Dylan Golden Aycock / Guitar Meanderings Vol. II: A very nice offering from guitarist extraordinaire Dylan Golden Aycock, gathering together worthy some odds-and-ends from over the past few years. The vibe is late-night and meditative, drifty and dreamy. In its more abstract zones, you might get a Loren Connors feel; in its more straightforward moments, it's as elegiac and beautiful as Bruce Langhorne's Hired Hand OST (which Dylan reissued a few years back). In other words, you'll love it.
Elkhorn / Lionfish: Lionfish, Elkhorn's new cassette/download from the estimable Eiderdown label, captures the guitar duo at their loosest and free-formiest. It's got two long zoners ("Lion" and "Fish") that roll and tumble, Jesse Sheppard's 12-string anchoring Drew Gardner's trippy electric lines. Radical.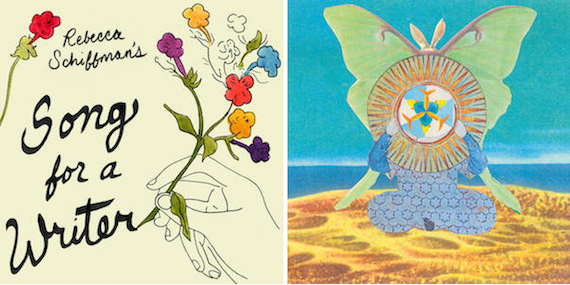 Rebecca Schiffman / Song for a Writer: You've got two minutes to spare, right? Sure you do — though fair warning: you're probably going to want to listen to Rebecca Schiffman's "Song for a Writer" more than once. Recorded in collaboration with ex-Girls guy John MF Anderson, it's a mellotron-infused slice of pop perfection, equal parts buoyant and melancholic. Just right! And hey, if two minutes isn't enough, go check out Schiffman's excellent 2016 LP, too …
Skygreen Leopards / The Jingling World of the Skygreen Leopards: It's been a little while since we've heard new tunes from the Skygreen Leopards (Donovan Quinn and Glenn Donaldson), but this Soft Abuse collection, gathering 24 long-lost tracks from the duo's first CDRs, will do nicely for the time being. "The restrictions were that no songs could break the three-minute mark, no jamming allowed, and you never went back to fix mistakes." Chiming 12-strings, wispy vocals, ramshackle rhythms, ghostly reverb – this is perfectly imperfect pop.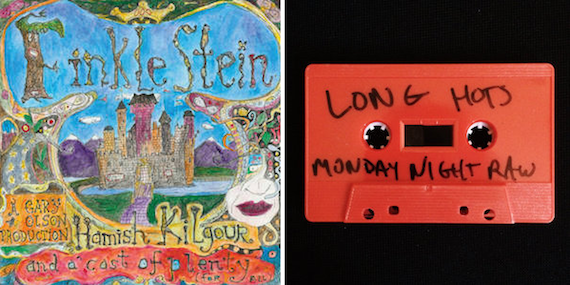 Hamish Kilgour / Finklestein: The latest from Hamish Kilgour (The Clean, Mad Scene, etc) is a ramshackle handcrafted technicolor masterpiece, with a loose narrative running through it. The sound is marvelous, with Gary Olson (you may know him from the Ladybug Transistor and other orch-pop projects) adding all kinds of engaging elements to the mix: saxophones, pedal steel, keys and more. I especially love the dark groove of "Whistle Stop." As I was listening, I thought of both Nilsson's The Point! and the Floyd's Zabriskie Point soundtrack. You get the point!
Long Hots / Monday Night Raw: We've had to make do with a handful of Long Hots live joints for the past year, but the trio has finally emerged with a tape/download – and it doesn't disappoint. Monday Night Raw is indeed raw, with five blazing jams propelled by the Moe Tucker-esque thump of Eva Killinger (ex-Spacin') and thudding bass of Kathryn Lipman. The righteous rhythm section gives Rosali Middleman (you've picked up her recent solo album, right?) plenty of room to shred.
Previously: Bandcamping :: Spring 2018 / Bandcamping :: Summer 2018