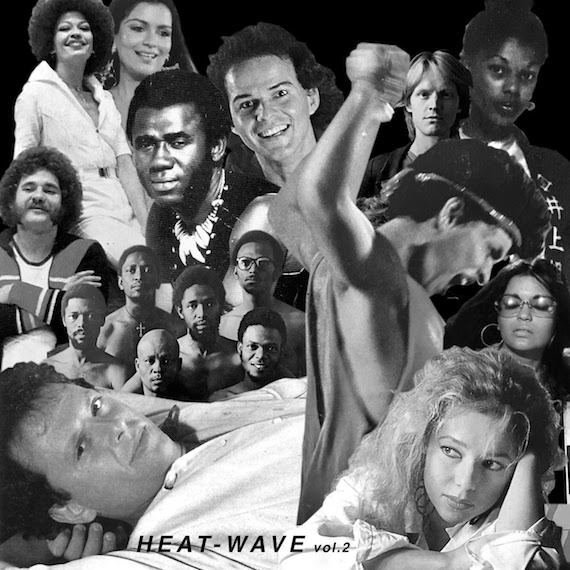 If you keep up with the nocturnal doings of Los Angeles, you're most likely aware of Heat Wave, the weekly pan-global party at Gold Diggers in east Hollywood, hosted by Daniel T. and Wyatt Potts. Along with a rotating crew of guest selectors, the two go way deep, mixing funk, reggae and afro-beat with 80s underground pop and heady psych from South America, Asia, Europe and Africa.
Below marks the second volume of Heat Wave for AD, a medley the pair describe as "tunes digitized from records we've found on our travels digging, gifted by friends, and dug up on the internet…the following (along with volume one) serves a musical snapshot of what one can expect at our Thursday night weekly at Gold Diggers in East Hollywood." Slide in.
**playlist / provenance after the jump . . .
Веселые Ребята – В Последний Раз – Russia
André Melo – Onda De Amor – Brazil
Cosa Rosa – Zufall – Germany
Madeleine Uzho – Satisfied (Instrumental Version) – Sweden
Marina – Mais Uma Vez – Brazil
Sakhile – Sakhile – South Africa
Lazzo – Luande – Brazil
Guilherme Arantes – Por Você, Com Você – Brazil
John Holm – Du E En Stor Grabb Nu – Sweden
Ras Enoch – Money – USA
Nazia Hassan – Aap Jaisa Koi – India
Ekambi Brillant – Aboki (Mon Copain) – Cameroon
อรอุมา สิงห์ศิริ – สาวอิสานรอรัก – Thailand
Asha Bhosle & Chorus – Dum Maro Dum – India
Ryuichi Sakamoto – Aopen-ki No Naka No Boku No Namida – Japan
Kumiko Yamashita – トラブル99 – Japan
Previously: Aquarium Drunkard Presents: Heat Wave (Volume One)