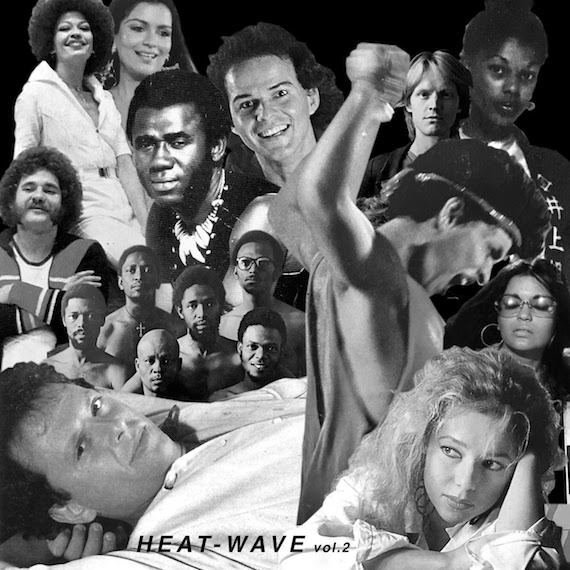 If you keep up with the nocturnal doings of Los Angeles, you're most likely aware of Heat Wave, the weekly pan-global party at Gold Diggers in east Hollywood, hosted by Daniel T. and Wyatt Potts. Along with a rotating crew of guest selectors, the two go way deep, mixing funk, reggae and afro-beat with 80s underground pop and heady psych from South America, Asia, Europe and Africa.
Below marks the second volume of Heat Wave for AD, a medley the pair describe as "tunes digitized from records we've found on our travels digging, gifted by friends, and dug up on the internet…the following (along with volume one) serves a musical snapshot of what one can expect at our Thursday night weekly at Gold Diggers in East Hollywood." Slide in.
Веселые Ребята – В Последний Раз – Russia
André Melo – Onda De Amor – Brazil
Cosa Rosa – Zufall – Germany
Madeleine Uzho – Satisfied (Instrumental Version) – Sweden
Marina – Mais Uma Vez – Brazil
Sakhile – Sakhile – South Africa
Lazzo – Luande – Brazil
Guilherme Arantes – Por Você, Com Você – Brazil
John Holm – Du E En Stor Grabb Nu – Sweden
Ras Enoch – Money – USA
Nazia Hassan – Aap Jaisa Koi – India
Ekambi Brillant – Aboki (Mon Copain) – Cameroon
อรอุมา สิงห์ศิริ – สาวอิสานรอรัก – Thailand
Asha Bhosle & Chorus – Dum Maro Dum – India
Ryuichi Sakamoto – Aopen-ki No Naka No Boku No Namida – Japan
Kumiko Yamashita – トラブル99 – Japan
Aquarium Drunkard has launched a Patreon page, which allows readers and listeners to directly support our online magazine as it expands its scope while receiving access to our secret stash, including bonus audio, exclusive podcasts, printed ephemera, and vinyl records. Your support will help keep an independent cultural resource alive and healthy in 2019 and beyond.