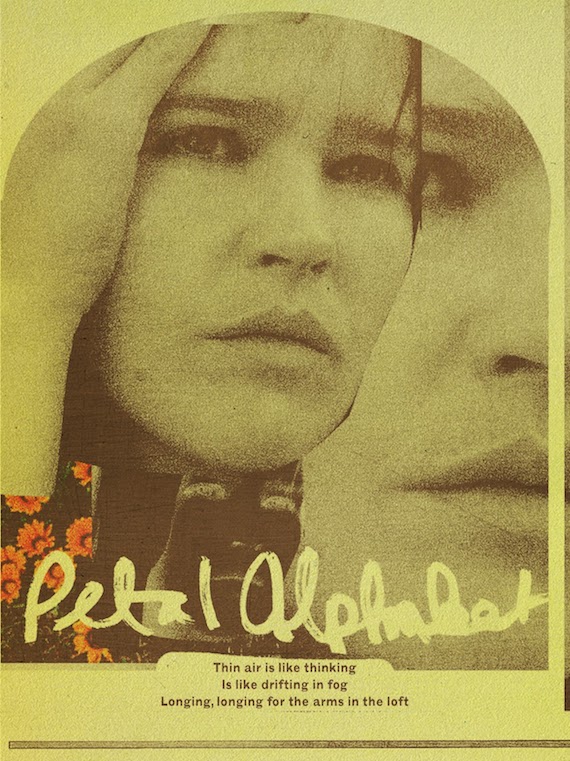 September 28th would've marked the 50th birthday of the inimitable Trish Keenan, the much-missed creative supernova and co-founder of one of this generation's finest groups. As he's done each year to mark the bittersweet occasion, James Cargill—Trish's partner in Broadcast, and beyond—posts a remembrance on their near-dormant site. Previously there's been photos, ephemera, celebratory mixes, and a handful of illuminating demos and assorted audio esoterica—Trish reading Lewis Carroll's "Jabberwocky" remains a favorite. This year James has generously shared a 2006 demo of the unreleased "Petal Alphabet."
"Petal Alphabet" is pure Broadcast—somehow managing to sound only like an effortless distillation of their fascinating influences and a future version of themselves. Guitar motifs recall the quasi-minimal electronics of 2005's Tender Buttons, while the lyrics point towards the circular paganism of 2009's underrated Broadcast And The Focus Group Investigate Witch Cults Of The Radio Age—all set alongside Trish's singular crystalline voice. But the most immediate Broadcast touchstone it recalls is "In The Attic," their excellent collaboration with Wendy Flower, one half of legendary psych folk/pop duo Wendy & Bonnie.
It's been a number of years since we've heard word about the long-rumored final Broadcast album James is said to be assembling, but if there's more like "Petal Alphabet," we can only hope it comes to fruition. Happy birthday, Trish. words / k evans
Only the good shit. Aquarium Drunkard is powered by our patrons. Keep the servers humming and help us continue doing it by pledging your support via our Patreon page.