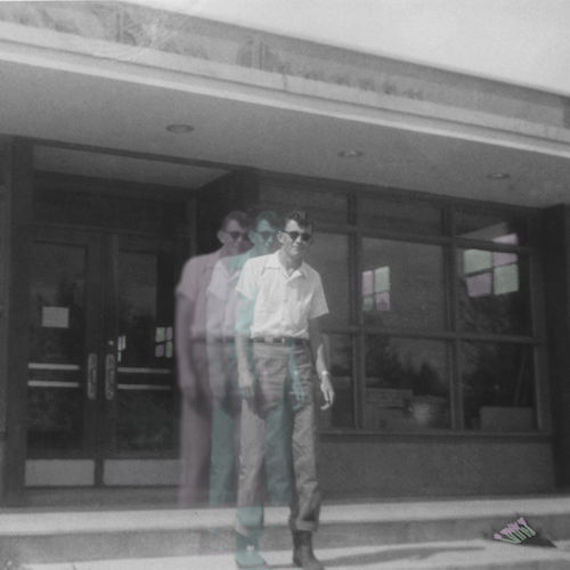 Across four records and numerous EP's, the speed, direction, and gesticulation-level of Calvin Love's music may have changed, but the Canadian singer and multi-instrumentalist has rooted his music in the one thing that's remained constant: his captivating voice. Surrounding that voice has at times been lofi synth-drenched dance music, searing guitars (one of Love's many talents sometimes forgotten behind his own gesticulating front-man moves), or as on his latest, Highway Dancer, ample space for experiments in numerous textures within his songs.
Success for artists like Love can be opaque. But there's genuine beauty, and envy, in an artist who stays true to exploring their own creations rather than pinpointing a trending sound and running towards it. At various points throughout his career Love could have easily latched on to whatever sound was closest as he traversed North America. Instead, he's been uncompromising. His music is distinctly his own – and while it is his voice that remains as the only real constant, the craft underneath shows his depth as a creator. Where one artist might come across like a baseball slugger in the heart of a lineup, Love is a full 25-man roster. There's sluggers, for sure, but there's also the players making the league-minimum, doing their part and holding on for dear life.
Highway Dancer is filled with moments that seesaw between exhilaration and darkened contemplation. "Dreams Keep Calling" switches between touches of the Velvet Underground and Springsteen, with a BTO-inspired driving piano. It's a song that evokes the track "Sugar Hives," from Love's 2017 EP Ecdysis. That track, layered with sax and sweeping vocals, felt like a breakthrough for Love. It showed the cinematic nature of Love's sound, and the heart of its appeal. Using the same tools, a song like "Dreams Keep Calling" feels like the soundtrack to a movie you desperately want to see.
That track is immediately followed by "What Is Reality," a found-sound type jaunt, one which would be put squarely in the "score" side of things and feels like its touchstone is best described as Nels Cline on some benzos. Love has always known how to use space, both in his voice and his music, as well as in his production. In lesser hands, the stylistic transition between "Dreams Keep Calling" into "What Is Reality" and then into the plaintive, folksy "A Thousand Years," might otherwise need some finessing — but Love has mastered the ability to sequence, and as such the disparate sounds feel much less disparate.
What makes Highway Dancer stand out in Love's catalog, however, is the embrace of his quieter side. Where many songs in his earlier discography were characterized best as lofi-dance, he's embraced a type of song that makes you sway – the type of song you realize a few seconds into is meant for wrapping your arm around your partner, and that you'd better do it quick, even if it isn't a "happy" love song. "No Goodbyes," "The Coin, The Stick, The Take" – these are songs that Love always had in him, but they often came out with flashier (or just more electronic) elements. There's plenty of that earlier bread and butter ("You Got Me Runnin'" and the album's title track are classic's of his one-man-genre), but this newer tack, one where there's room for more strums than mashes, more slide guitar than synth, prove something about how a voice can carry an artist.
As his voice, and presentation of it, grow in confidence (one which was already deservedly high), Love is showing that it doesn't really matter the approach he takes musically – he's got numerous styles down (see album closer "Wildflower" for a downbeat synth blanket of lament). He can write the words for these styles, he can play them on whatever instrument he's handed… it's just that  he's now willing to show all of his cards – he's confident enough to show us his full 25-man roster. words / b kramer
Related: The Lagniappe Sessions :: Calvin Love