Lagniappe (la·gniappe) noun ˈlan-ˌyap,' – 1. An extra or unexpected gift or benefit. 2. Something given or obtained as a gratuity or bonus.
Last year, Skyway Man aka James Wallace doubled down on his cosmic leanings and released Seen Comin' from A Mighty Eye. Recorded primarily with the Spacebomb house band, the album presented "exquisite psychedelic pop," and was one of our favorites for 2017. Now his Skyness is back for a Lagniappe with local Nashville desperadoes, Teddy and the Rough Riders, in tow. This cover set's more Sahm than Wilson. Four sublime cuts of breezy, extraterrestrial country asking to be played through the A.M. clock radio in the garage. So turn it up and dim the lights, crack a beverage, light your preferred smoke, and imagine you're at Bobby's Idle Hour for one last ride. The artist on his selections, below…

Skyway Man :: Shining (Eliot Eidelman)

Eliot is likely somewhere in his Van right now, or whichever vehicle he traded to get farther down the road to the next residency/farm stay/haunted hotel job. He's convulsing with songs, dropping them often, then sneaking back off into the Mojave for new talks with lizards. When I first heard this song, I immediately envisioned a free and easy psych-country album I wanted to make someday. I love the sense of distance in this tune, and all the great film/tv references.
Skyway Man :: Richmond (The Faces)
Their Long Player LP got worn out in my Volvo tape deck driving back and forth to my college library job in Richmond one summer when I had a restricted license thanks to a pot bust after a Dead show (circa 2002). It's all about the Richmond suburb of London, but when I hear it, I'm driving over the Lee bridge at sunset looking down at Belle Isle, keeping an eye out for the cops.
Skyway Man :: Aliens -> Magic Sofa (Big Kitty)
I'm usually disappointed in my ability to give an accurate description of Clark Williams. There's just too much there. More time spent around him will leave you wondering if we'll ever know how humans are really put together. I produced an album for Big Kitty called Excelsior Breeze Catchers not too long after seeing him perform for the first time on a traveling school Bus Venue called "Splendor All Around" in Berkeley, CA. Since then I've been trying to tell the world more about him. These songs in particular give me the kind of future fantasy optimism that literally helps me through each day in our current America.
Skyway Man :: The Hat Song (James Wallace)
I finished this song in an afternoon when I was 19 because my college band needed enough songs to compete in a Battle of the Bands on campus. The winner opened for the Dresden Dolls at a hotel bar. At first we lost on some technicality, but that was later upgraded to a draw so we actually did get to open. The song was first called "The Things My Mother Told Me" but became known as "The Hat Song" thanks to my friend Duncan, who always made the loud, drunken request at shows.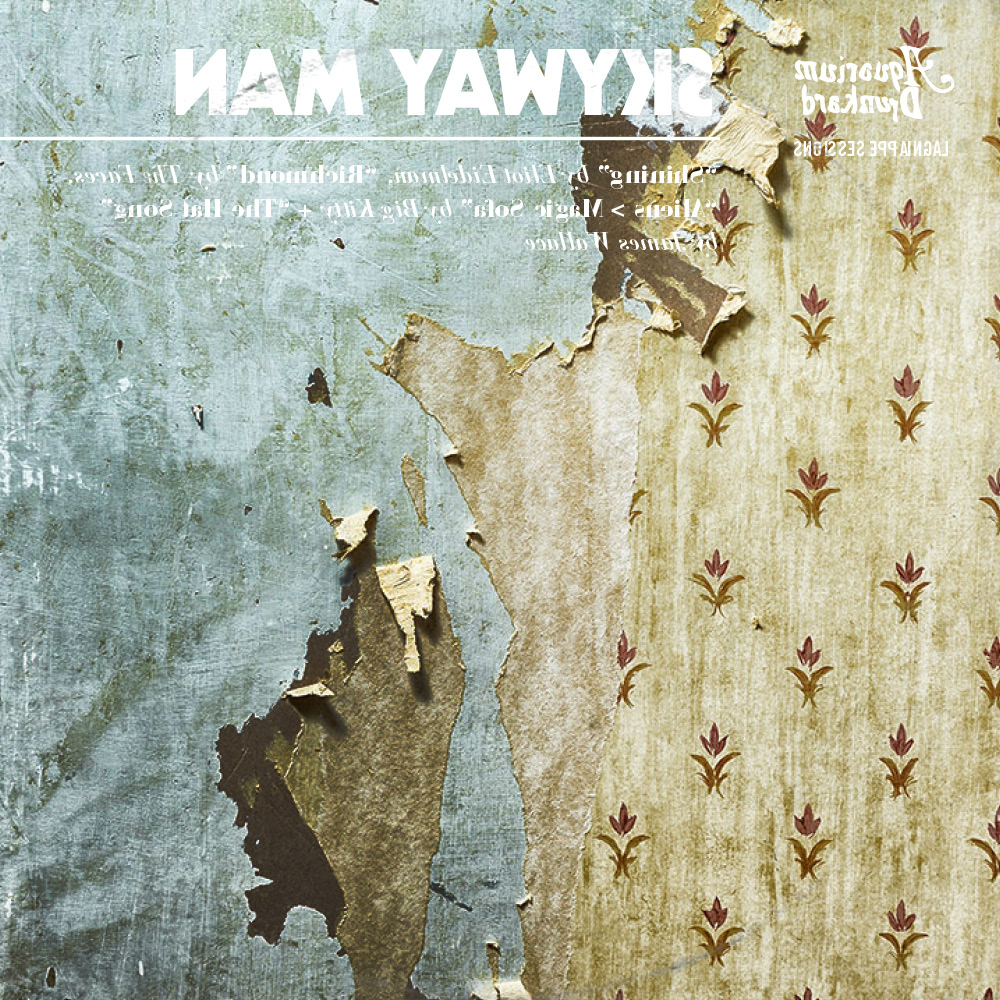 Credits: Drums: Nick Swafford Bass/Vocals: Ryan Jennings Keys/Vocals: James Wallace Guitars/Vocals: Jack Quiggins Steel: Luke Schneider Narration: Big Kitty. Recorded at Huge Planet Studios in Nashville, TN. Engineered and Mixed by Jake Davis Mastered by Timothy Stollenwerk
Lagniappe Sessions Archives / imagery via d norsen
For heads, by heads. Aquarium Drunkard is powered by its patrons. Keep the servers humming and help us continue doing it by pledging your support via our Patreon page.