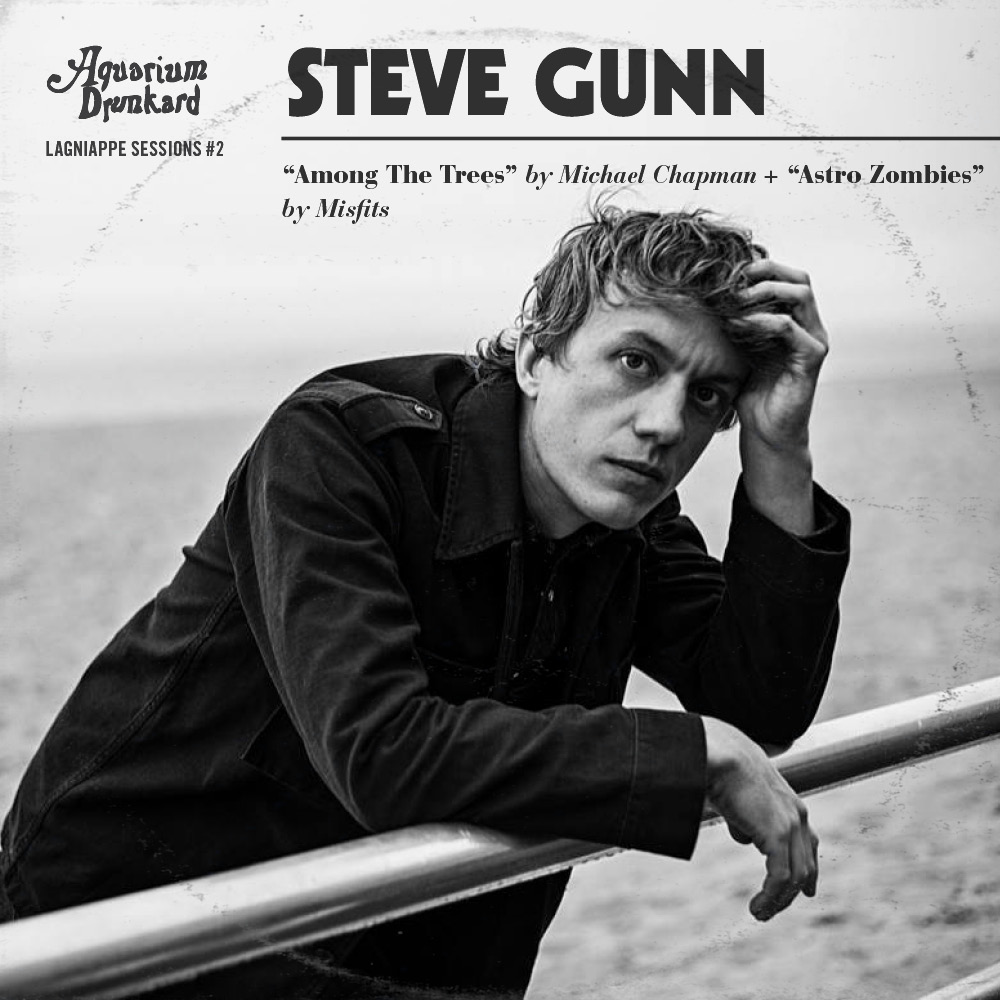 10 years ago, Steve Gunn's debut solo album Boerum Palace, a collection of long-form jams and raw folk songs, announced the former Magik Markers and GHQ guitarist as a new voice of note in the burgeoning "New Cosmic Americana" field. Over the course of the last decade, Gunn's scope has expanded outward, but also inward. In addition to playing live with Kurt Vile and producing records by Britfolk legends Mike Cooper and Michael Chapman, Gunn's own records have found him growing steadily as a songwriter and arranger, shaping familiar folk and rock & roll elements into illuminating new things, while never losing the exploratory raggedness that defined his initial efforts.
The Unseen in Between, due Friday, January 18 via Matador Records, finds Gunn stepping forward with brilliant confidence. It's a shady record, concerned with the transparency of liminal spaces, steeped in the unknown, and a reckoning with the loss of his late father. But it's also his boldest work yet. Working with producer James Elkington and longtime Bob Dylan bassist Tony Garnier, Gunn presents some of his most affecting songs yet. "Stonehurst Cowboy," a song penned for his late father, aches with personal detail; the circular "The New Familiar" finds him grappling with the ever-changing nature of life before blooming into the record's most electrifying rave-up. Even on impressionist story songs like the loping "Vagabond," which features the voice of Meg Baird, Gunn seems to inhabit his characters—the failed Jean-Pierre, Mona, who "took a job/cleaned some tombstones"—deeper than ever before. It's not hard to hear traces of artistic giants in Gunn's songs—the Stones, Dylan, Nick Drake, Sandy Denny, John Martyn—but more than ever before, Gunn stands as his own creation, a master of vignette and mood.
Gunn's first Lagniappe session found him taking on the melancholic art-pop of the Smiths. For his second, he decamped to Gold Diggers recording studio in East Hollywood to record a cover of his frequent collaborator Michael Chapman's "Among the Trees" (Gunn produced Chapman's forthcoming True North) and the Misfit's "Astro Zombies," which swaps out the B-movie punk fury of the original for bleak folk. Like The Unseen in Between, these songs share a penchant for darkened imagery. Here, Gunn explains what these selections mean to him.
Steve Gunn :: Among The Trees (Michael Chapman)
"When I visited Michael at his home a few years back, I learned that he loves chainsaws and chopping wood. I think I remember Michael telling me he wrote this song at a young age, when he was at art school in Hull, and that during the summers he worked in the forest close by. There's an innocent nostalgia to this song I really love; thoughts of simpler times, longing to see some old friends, while hanging in your favorite place. 'Among the Trees' is one of my favorite songs of Michael's."

Steve Gunn :: Astro Zombies (Misfits)
"Misfits were my first favorite band when I was a teenager. There's a certain pop sensibility to their songs, and Glenn Dazing's Elvis-like yodeling is actually quite melodic. For a punk band, I think he was one of the better singers. Their songs are also very catchy, which helped ingrain almost every lyric into my young mind. The 'horror business' aspect to their lyrics was a bit campy, which gave them some innocence to my little Catholic schoolboy ears, unlike some of the other punk and death metal coming through my little foam headphones. I decided to cover 'Astro Zombies' in a kind of 'country blues' style to make an attempt to lighten the lyrics a bit, but I think it did the opposite. It's an apocalyptic anthem, with zombies coming to pillage the earth, etc. Focusing on the lyrics and singing the words slowly gave the song a new heaviness. Listening back to this slowed down version, I realized that it's pretty damn relevant to our current times. It wasn't really my intention in my homage to the Misfits, but after the fact, it makes sense."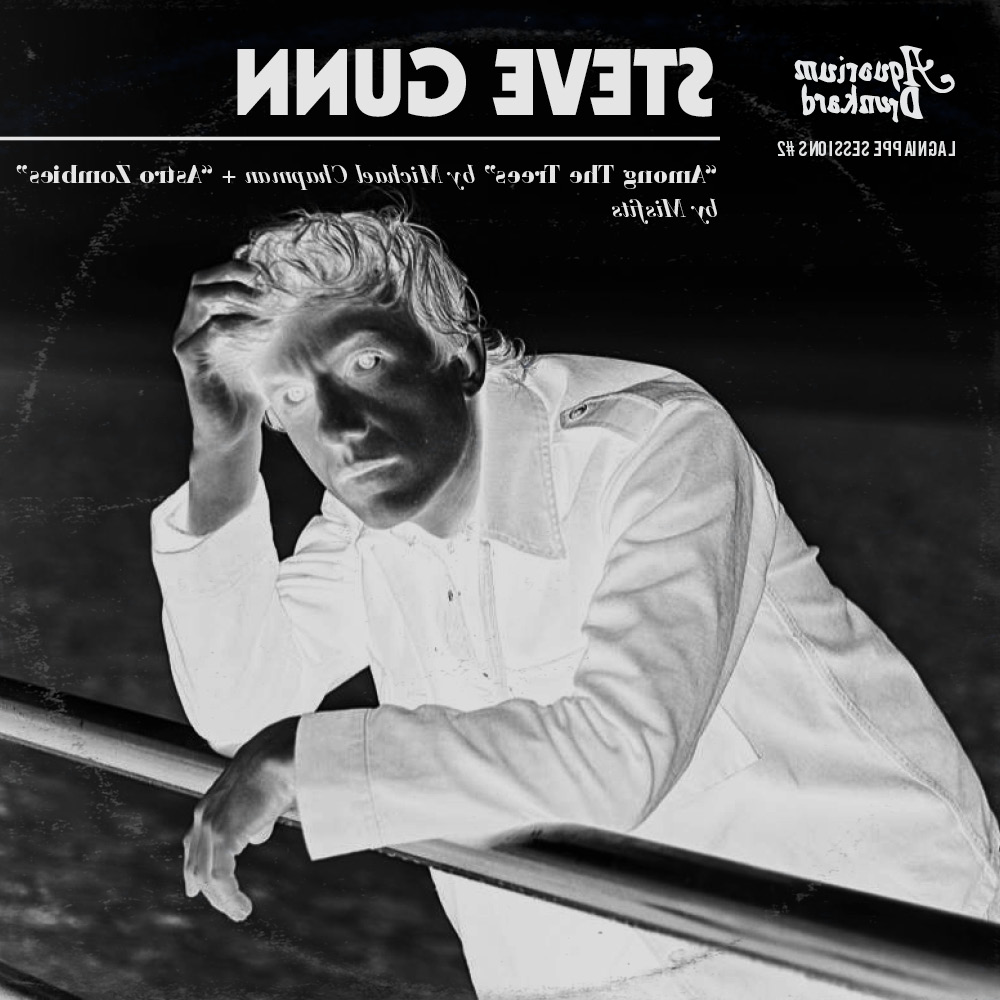 Engineered by Eric Gorman at Gold Diggers Sound in East Hollywood, Calif.
Only the good shit. Aquarium Drunkard is powered by our patrons. Keep the servers humming and help us continue doing it by pledging your support via our Patreon page.