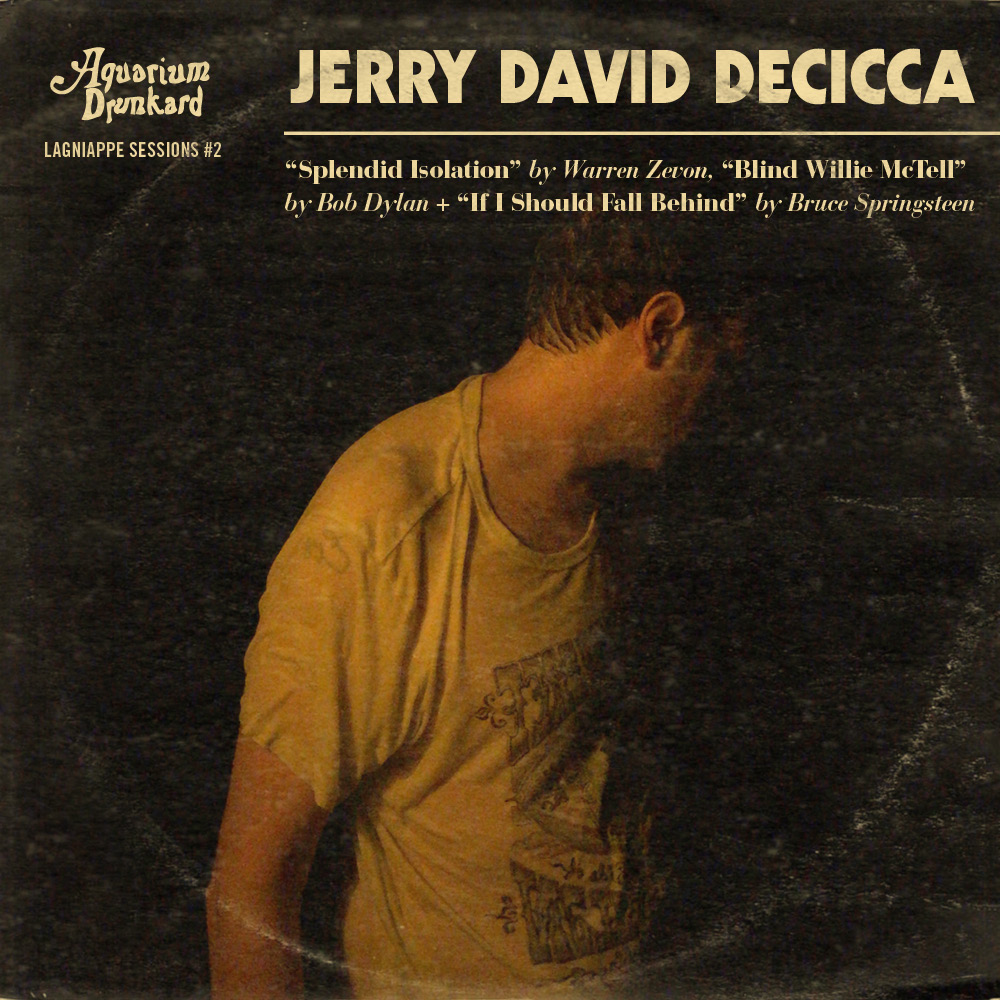 Lagniappe (la·gniappe) noun ˈlan-ˌyap,' – 1. An extra or unexpected gift or benefit. 2. Something given or obtained as a gratuity or bonus.
Jerry David DeCicca is no stranger to these parts. This, his second Lagniappe session, finds the artist in step with three of his favorite singer-songwriters: Dylan, Zevon and Springsteeen. DeCicca in his own words, below …
I picked three songs that informed my last record, Burning Daylight, and songs I loved when I just a kid. These were recorded and mixed by my bandmate and friend, Don Cento, in his living room. I played a little guitar and harmonica. He did the rest, except for the tambourine. Don's dog, Calvin, gets credit for that paw-cussion.
Jerry David DeCicca :: Splendid Isolation (Warren Zevon)

I was excited to read Steven Hyden's piece on Zevon last year. He singled out this song, a favorite of mine from the Transverse City album that I purchased because its long-box hype sticker bragged guest spots by Jerry Garcia and Neil Young. I got to see Warren on my 17th birthday on the Mr. Bad Example tour. The version of "Splendid Isolation" from that show ended up on his Learning to Flinch live album. You can hear me hoot-n- holler, sandwiched between the stage and some bikers. After the show, I waited for Zevon outside his bus. I said to him, "Why didn't you play "Janey Needs a Shooter" and "Nobody's In Love this Year"?" He said, "Listen, I can't play them all. You really like those songs? You're a kid." When I read I the book I'll Sleep When I'm Dead, that includes his posthumously published journals, there was not an entry about me, but the next night in Cleveland he wrote about missing out on a 3-way because he didn't have any condoms. I'm happy knowing that he was more memorable to me than I was to him.
Jerry David DeCicca :: Blind Willie McTell (Bob Dylan)

An outtake from the great Infidels album that surfaced on Bootleg Series Vol. 1-3. That first Bootleg Series entered my high school world like a secret-handshake, a gateway into Dylan's version of the 1980's, my favorite decade for Bob the Barb. Encyclopedia Britannica told me that Blind Willie McTell was from Georgia, so I never really understood that line, "I traveled through East Texas/ Where many martyrs fell." Not until I moved out this way and began driving the backroads through towns from Navasota to Nacogdoches, across the swampy border of Arkansas. The only time this song disagreed with me was right after I bowed to the statue of Mance Lipscomb.
Jerry David DeCicca :: If I Should Fall Behind (Bruce Springsteen)

Top Bruce ballad for me found on the Lucky Town album. I invited the album's drummer, Gary Mallaber, to record with my band on the Burning Daylight album. After our sessions, I poked him for stories of recording with Bossman and his many other sessions with Gene Clark, Paul Williams, Van Morrison, Steve Miller, and others. It was a good time.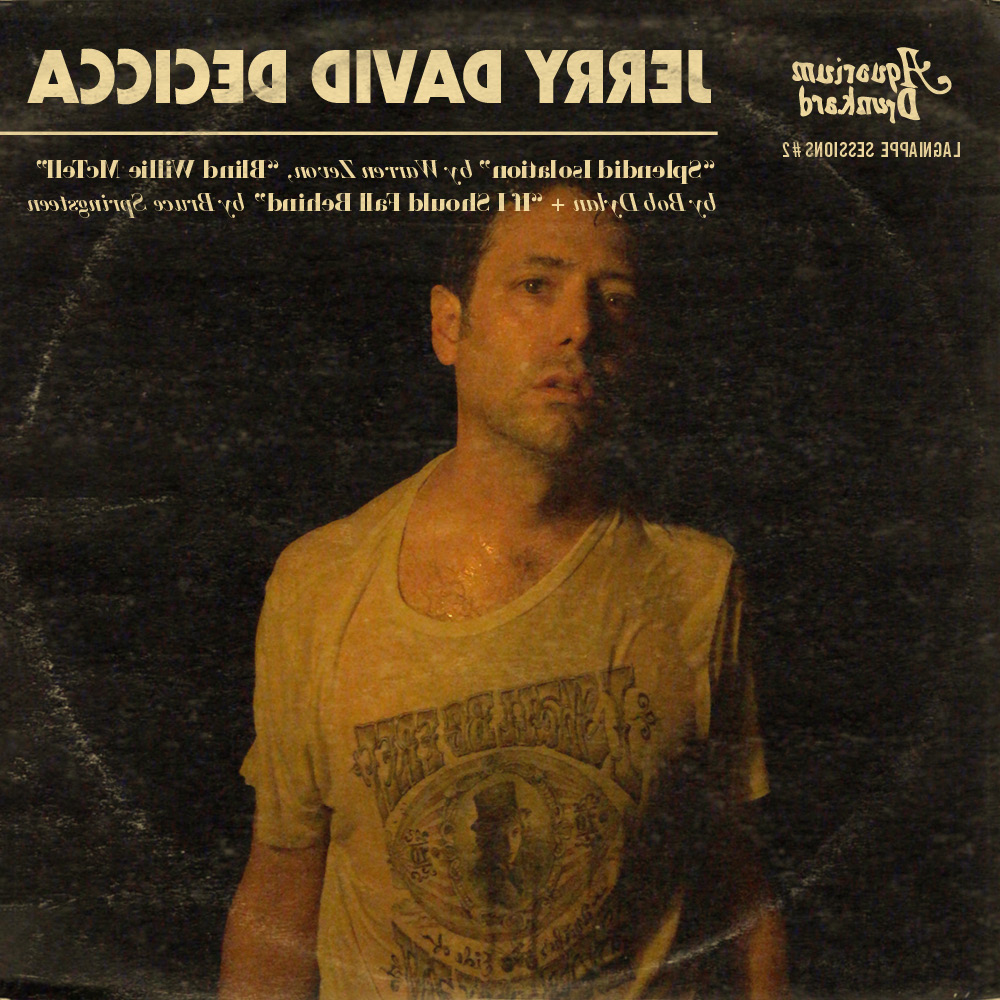 Following last year's Burning Daylight, DeCicca recently released a digital companion album entitled Burning Daylight: Acoustic After Party Version, providing a more candid, after-hours look at an already superb album.
Lagniappe Sessions Archives / imagery via d norsen