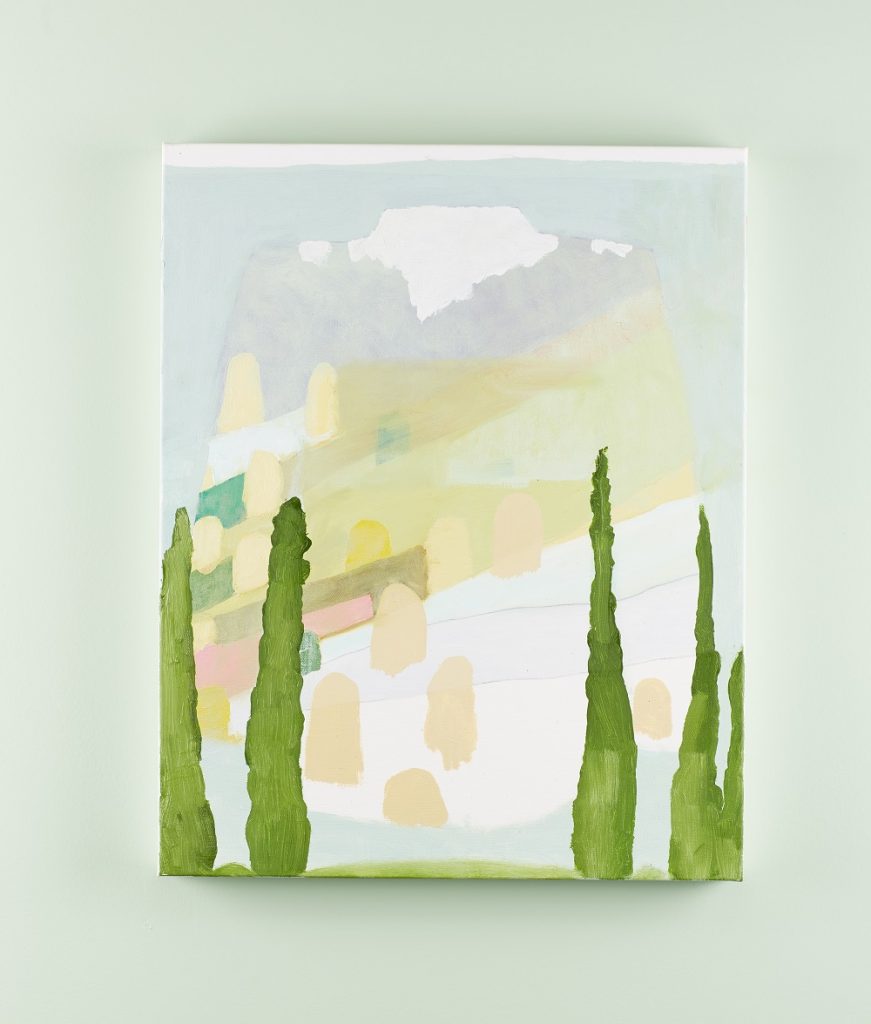 About five years ago, we fell for Mat Davidson's Twain, by way of his 2014 long-player, Life Labors in the Choir. That record, a quiet masterstroke of dewy gospel folk, found Davidson reveling in the everyday. The mossy microcosms of earth's simple truths, and the beauty found within. "Are we in heaven?" he asked, in hindsight, perhaps rhetorically.
On his latest, a lean, seven-song release entitled New Miami Sound, Davidson shows leaps and bounds in his songwriting, embracing piano-driven rhapsodies found in the unlikeliest of places; nostalgia-tinted folk for long casted shadows just beginning to fade. Branching off some strange lineage of Ramblin' Jack Elliott and Harry Nilsson, his warbly, rustic vocals and subtly profound prose seem to sneak up on you. Often, it feels as though you might turn around to find it gone.
"Something rare happens in the air," he sings on album opener "Death (or S.F.?)." "I was walking through the park / Getting stoned with local losers / Dreaming of my girl / But knowing that I'd lose her / My mind turned to dreaming of the world." We're there to meet him, once again finding ourselves in his own fragile, picturesque panorama. A tenuous connection to bliss. "When you peer over the edge / Into the swirling blackness / To find yourself standing at the shore." It's an elliptical walk through meadows and ponds, the bitter and the sweet equally afoot.
Davidson reaches new artistic heights with the stunning album highlight "Holy Navigator." Following a lost love – he calls her "Chantel" – through untraceable time and space, he channels his longing into a spirited plunge on piano, highs and lows cascading like the waterfalls of a blurred, fragile sweetness. He dreams of her on the bayou, in the city, but no one place can be certain. Nevertheless, Davidson sings: "As lost as I might be, she's my lighthouse dream, or vision." Uncertainly prevails, but Davidson seems to find solace in it. A light, a dream, or vision. At the very least, it's something to advance toward.
But it's also enough to drive one wily, and indeed, Davidson closes the record howling mad at the moon, chasing his mind, on the run, in "Little Dog Mind" (New Miami v.). A guileful and catchy back-porch yowl, he channels Ramblin' Jack most potently here, telling his mind to "giddy up" – back on the saddle, it can only run so far, though run it will at every chance. It's the human condition and Twain expresses it in a way that is unique, dark, thrilling, and rapturous. words / c depasquale
Aquarium Drunkard has launched a Patreon page, which will allow readers and listeners to directly support our online magazine as it expands its scope while receiving access to our secret stash, including bonus audio, exclusive podcasts, printed ephemera, and vinyl records. Your support will help keep an independent cultural resource alive and healthy in 2019 and beyond.