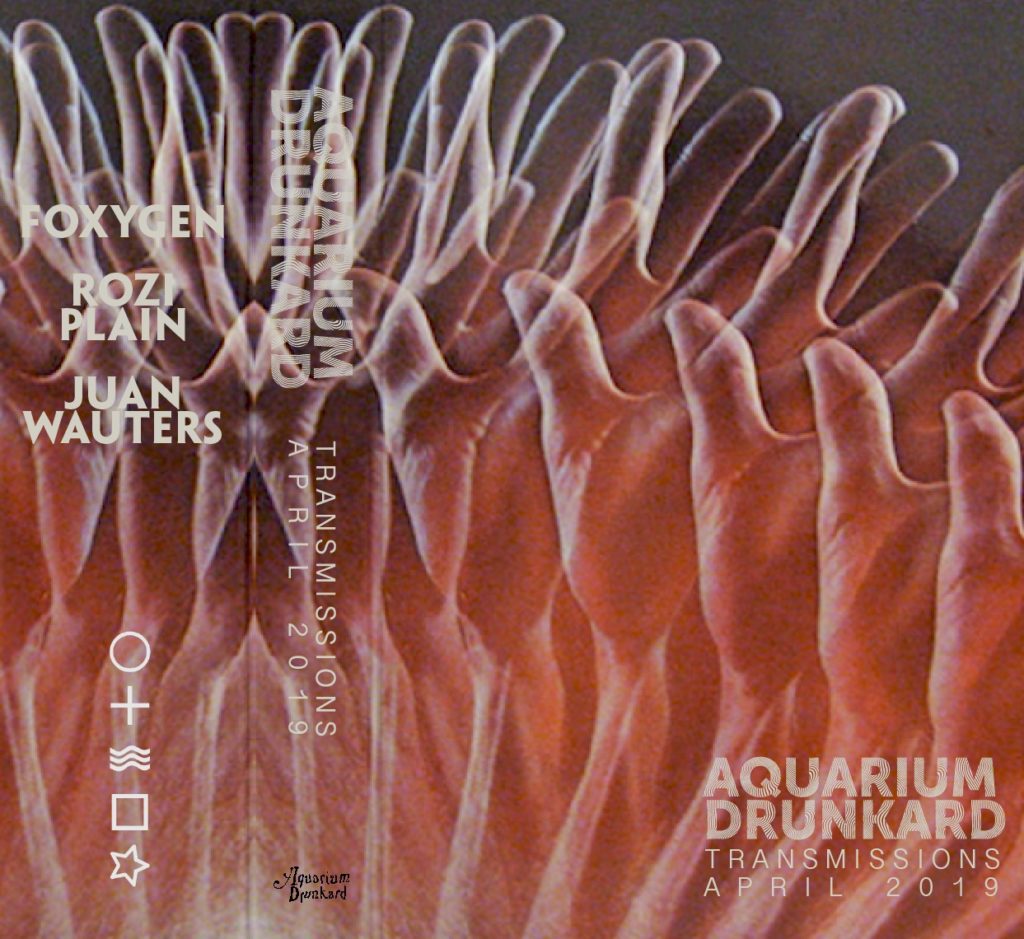 Welcome to the April edition of the Aquarium Drunkard Transmissions podcast—your monthly installment of conversations about music and conversations with the people who craft it.
On this episode, we're joined by Rozi Plain of This Is the Kit, to discuss the influence of cosmic jazz pioneer Sun Ra on her latest album, What a Boost. Recorded in collaboration with Sam Amidon, Chris Cohen, and Trash Kit's Rachel Horwood, it's a record full of lighter than air melodies and jazzy orchestration. It also features a cover of Sun Ra's "There Is No Day." Rozi joined us to discuss how that cover came together.
Also on this episode: Marty Sartini Garner sits down with Juan Wauters, to discuss his dual 2019 releases, La Onda de Juan Pablo and Introducing Juan Pablo. The New York artist traveled around the world to record this set of songs, and his deeply considered, thoroughly investigative approach is evident in these songs.
But first, Aquarium Drunkard's Ben Kramer sits down with Jonathan Rado of Foxygen. Kramer and Rado discuss Seeing Other People, Foxygen's latest. It's a funky record—and a deliberate one, delivered with a wink and a sidewise humor fans of the band will be familiar with. It's a complicated record and a deeply cinematic one, but it's probably best to let Rado explain it himself…enjoy.

Transmissions Podcast: Foxygen/Rozi Plain/Juan Wauters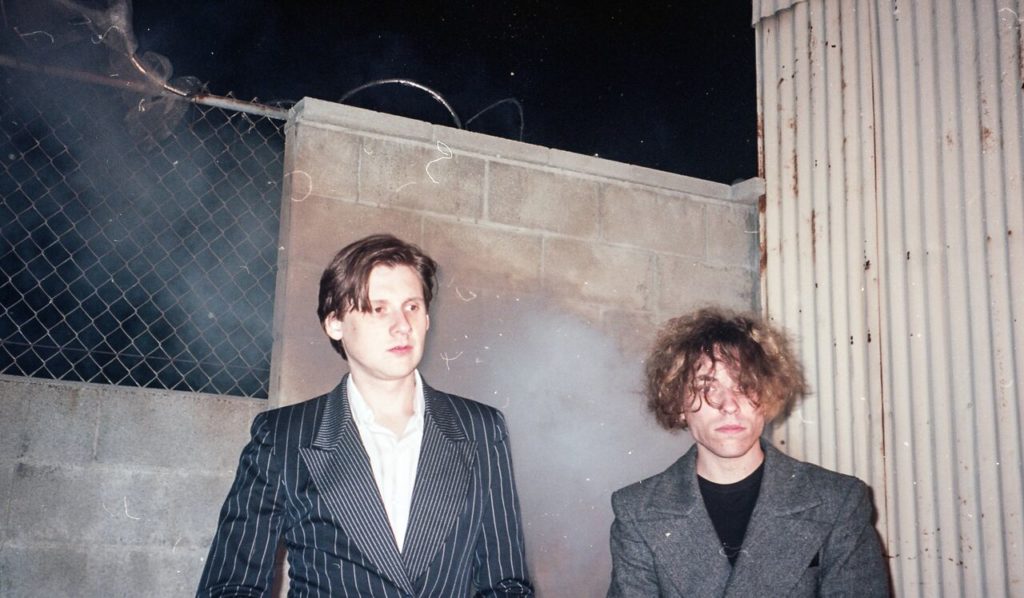 In a letter that accompanied the release of Foxygen's Seeing Other People, vocalist Sam France called it a "goodbye letter." "Goodbye to the drugs, to the partying. Goodbye to my twenties now, Goodbye to my Saint Laurent-model-body…Goodbye, hopefully, to the anxiety attacks. Goodbye to beating myself up because I didn't fit into those leather pants anymore." Foxygen has always described its music in cinematic terms, and this new one feels like "…it's closer to the end, the third act. It definitely feels like toward the end of the movie. It's the end of the first one," says multi-instrumentalist and producer Jonathan Rado. On this episode of the podcast, Rado takes us deep into the creation of their latest "arts & B" statement.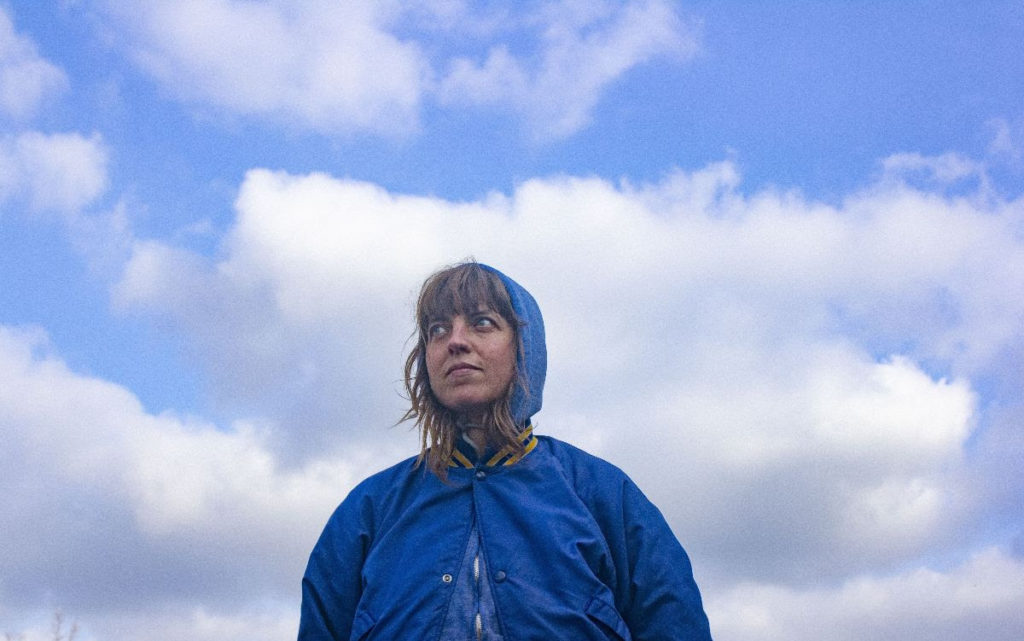 Singer/songwriter Rozi Plain goes exploring on her new lp What a Boost. Jazzy shifts, electronic textures, folk-based minimalism, and deep, searching lyrics. Recorded at the recently closed Total Refreshment Centre, it finds Plain immersed in the London jazz scene. It's the sound of an artist pushing herself, aiming for something just outside of her reach. Over and over again on the record, she grabs hold of what she's after. The album ends with a cover of Sun Ra's "When There Is No Sun," and Plain joined Aquarium Drunkard to discuss how the song helped shape What a Boost. "I just found it so deeply satisfying," she says. "I had this thought when I was starting to make the record…someone said 'What do are you trying to do?' and I said, 'I'm trying to make savory music. I think hearing this Sun Ra song felt like the exact example of what I meant."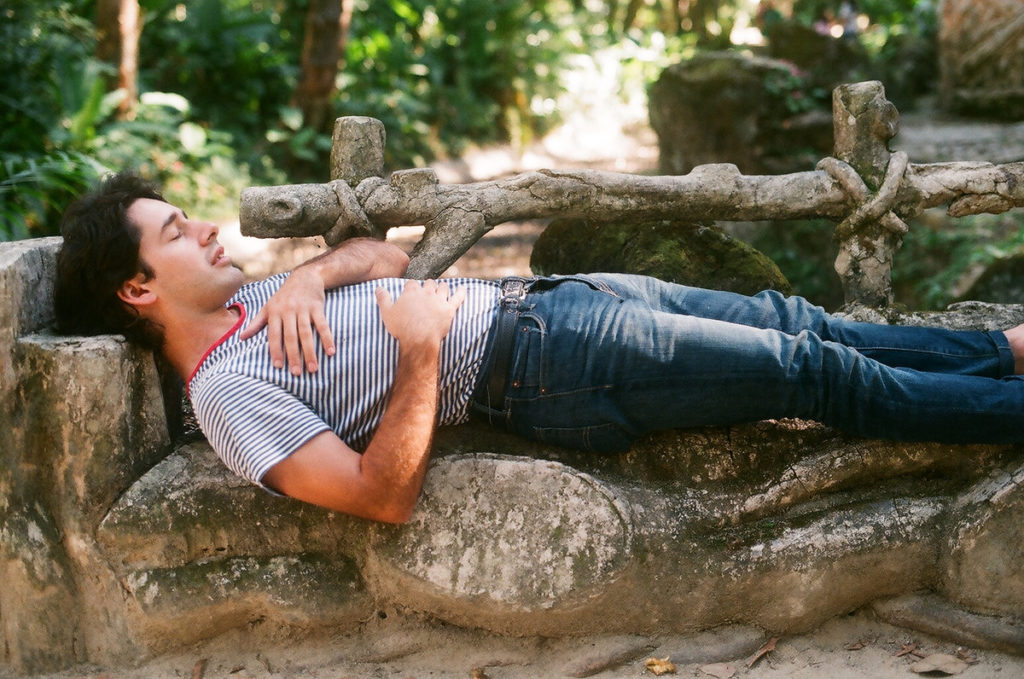 If Juan Wauters didn't exist, New York would have to invent him. The Uruguayan-born musician moved to the city with his family as a teenager and has called Queens his home ever since. As a songwriter, first with his punk band the Beets, and since 2014, as a solo artist, Wauters exemplifies a strange kind of charm that seems distinct to New York. His work is smart, flinty, and not naive to the worst ways of the world. This year, he's putting out two records, La Onda de Juan Pablo and Introducing Juan Pablo. Both reveal new and fascinating things about the artist, who traveled around South America to make these songs. "I've made friends everywhere," Wauters says. "Now, it's a little bit confusing where home is."
Episode playlist: William Tyler -Four Corners ++ Foxygen-Face the Facts ++ Foxygen-Work ++ Rozi Plain-When There Is No Sun (Sun Ra) ++ Juan Wauters-Letter ++ Juan Wauters-Blues Chilango ++ Mary Lattimore-By the River (Brian Eno)
This episode was mixed by Josh Frigo. Collage art courtesy Michael Hentz.
The podcast archives have plenty more to offer. Check out our interview with Bruce Hornsby, in which he details his forthcoming album Absolute Zero. Tune into our talk with jazz critic Nate Chinen. Or listen in to our interview with Tim Heidecker, star of the new movie Us. All this and much more can be found in our Transmissions archive. Subscribe now via Apple Podcasts, Spotify, Stitcher, MixCloud, TuneIn, or RSS feed.

Aquarium Drunkard has launched a Patreon page, which will allow readers and listeners to directly support our online magazine as it expands its scope while receiving access to our secret stash, including bonus audio, exclusive podcasts, printed ephemera, and vinyl records. Your support will help keep an independent cultural resource alive and healthy in 2019 and beyond.