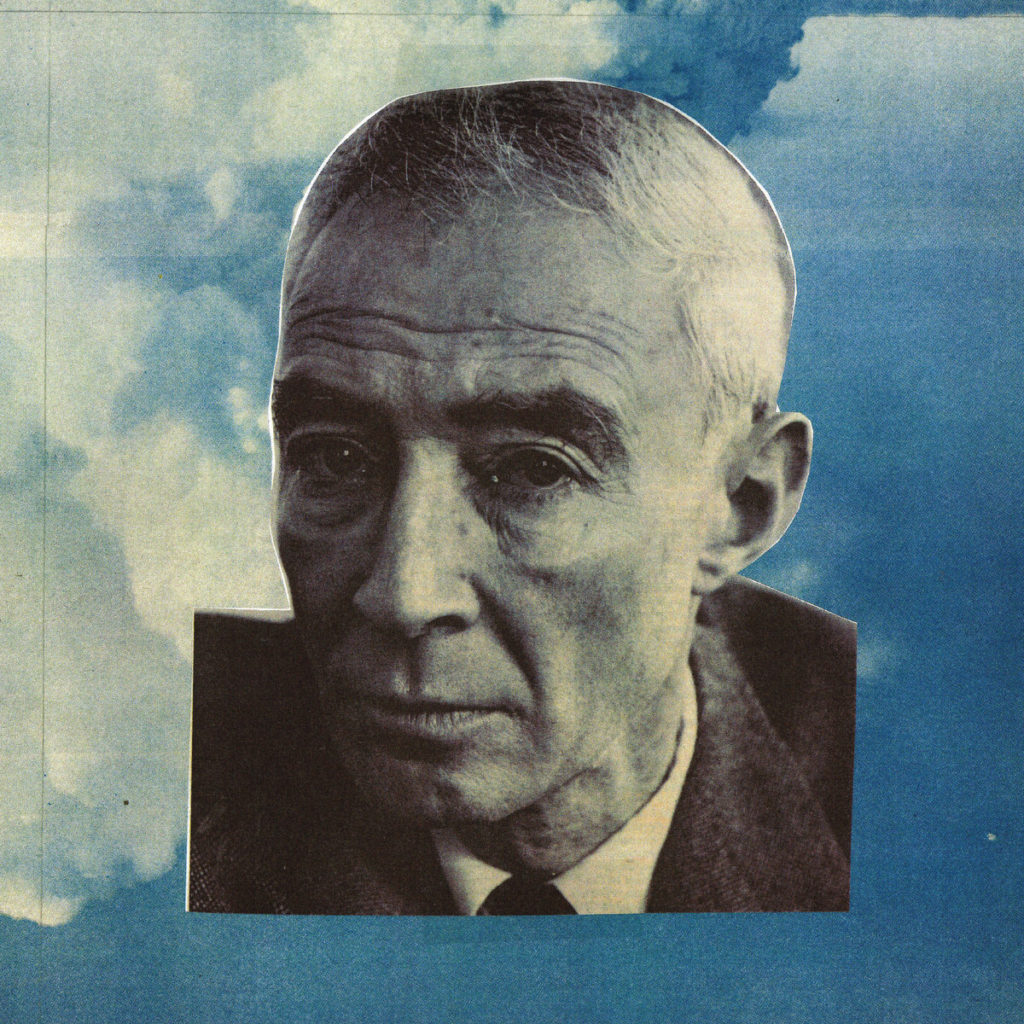 Joe Casey is emphatic. Pressing pause on his viewing of 1986's Back to School—the only comedy where you get Rodney Dangerfield and Kurt Vonnegut—the Protomartyr frontman wants to make it known: "I want to make it 100% clear that I was never in a band called Butt Babies…I can proudly say I was never a Butt Baby.'"
Casey understands that the timeline gets a little murky regarding the release of Protomartyr's debut album 2012's No Passion All Technique, which has been reissued in an expanded edition after being out of print for years. Butt Babies, the project of guitarist Greg Ahee and drummer Alex Leonard, played tightly wound punk around the Detroit scene. Casey was a friend, and occasionally he'd join the band on stage for a couple of songs he had in mind for a band called Protomartyr. But the collaboration immediately clicked. Soon, bassist Scott Davidson joined in and eventually, Casey says, "Protomartyr became full time, and Butt Babies was lost to history." The transition was complete.
When the four members of Protomartyr went into the studio in November 2011, the idea was still to record only two or three songs. "Just enough for a single," Casey notes. Surprisingly, the band generated much more than that, walking out with enough material for two singles and a full-length album, No Passion All Technique.
It's a rare example of a band coming out of the gate fully formed, setting the stage for the evolution that would continue with through the band's discography, on triumphant records like 2015's The Agent Intellect, and 2017's Relatives In Descent. Synthesizing the influence of bands like the Fall and Pere Ubu, the songs here are presented in rough fashion and fueled by nascent energy, but they a reveal stylistic depth that was there from the start. You can hear the influence of surf on "Machinist Man," bittersweet post-punk balladry on "3 Swallows," and almost Guided By Voices-like revelry on "Principalities"—each song finds the band focused on melodic pull and punk charge, with Casey at the front, raging with street preacher intensity about drinking High Life, Milton Rokeach's Three Christs of Ypsilanti, nights at Jumbo's (a theme the band would revisit), and King Boots, a champion show dog put on trial for murder.
"There are things that are built in the skulls of men," Casey howls on "Machinist Man," and No Passion All Technique established him as a sharp-eyed chronicler of those built-in fears and hard-wired anxieties. The record was originally pressed by Urinal Cake Records, but fell out of print after selling out. "We made the exact amount of copies [we initially needed], the correct amount of copies, at the time," Casey says.
Expectations weren't high, but the band's ambitious and nuanced work caught attention. More than a year after its release, Pitchfork unexpectedly reviewed the record, praising its "sonic, lyrical, and emotional range." The band soon signed to Hardly Art for 2014's Under Color of Official Right. For Casey, revisiting the album put him back in a particular headspace, when it felt like the record might be the only installment in the Protomartyr saga as opposed to its beginning.
"Listening to the album, I can really sense the feeling that I thought this is the only album we're ever going to record, no one is ever going to hear it, this is my opportunity to put in everything I'm thinking about," Casey says. What was on his mind? "I was under-employed…going to the bar every day. I did feel like a loser. The economy in Detroit was awful. It was kind of a dark time, my dad had just died. I was wondering, 'What's the purpose of it all.'"
The record provided an outlet, a space to navigate all that swirling weirdness. "I thought here's my chance to get this all out," Casey says. "It's funny, listening back in time, because we've gotten better at formulating albums, putting songs together that work, cutting some of the fat, but it really felt like [with this record] we had to do every single kind of thing we can do. I need to say everything I can say. This is it." words/j woodbury
Aquarium Drunkard has launched a Patreon page, which will allow readers and listeners to directly support our online magazine as it expands its scope while receiving access to our secret stash, including bonus audio, exclusive podcasts, printed ephemera, and vinyl records. Your support will help keep an independent cultural resource alive and healthy in 2019 and beyond.