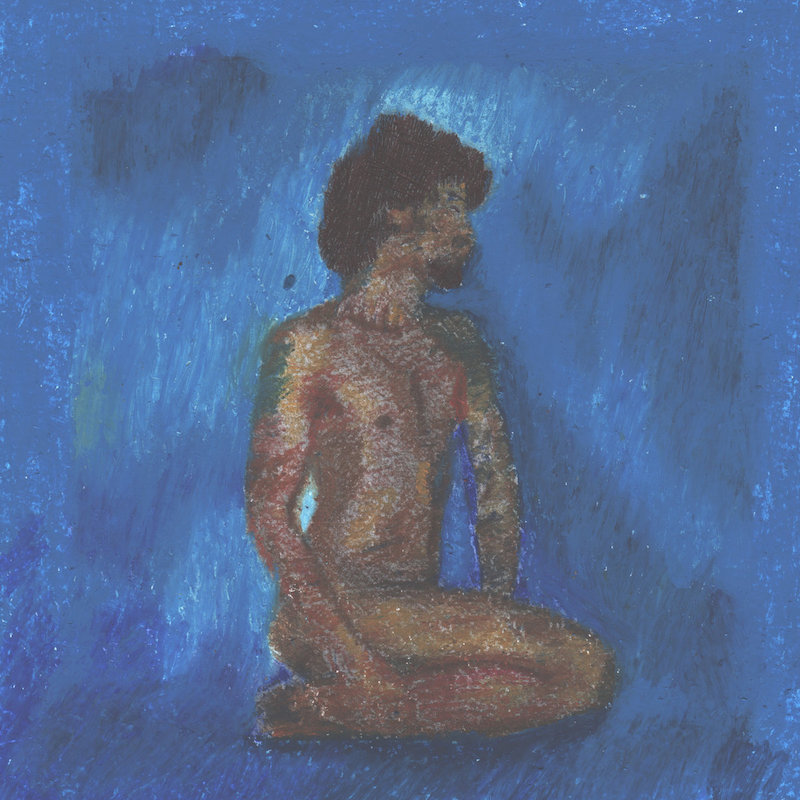 Yves Jarvis, the latest nom de guerre behind Montreal based artist Jean-Sebastian Audet, has a new record: The Same But By Different Means.
Genre fluid, Jarvis slips as easily into balmy, if broken, r&b as he does sinewy folk. Traces of gospel and homespun funk permeate the record, as its disparate sounds are spliced, screwed and ultimately recombinant. In regard to atmosphere, imagine happening upon a cache of extremely mellow Shuggie Otis demos; if say, Otis had a penchant for hyper-abbreviated 4-track and ambient field recordings. No less fragmented than his 2017 debut, this latest collection again finds the artist in a kinetic state of creativity. At 22 tracks, most of the offerings average around a minute and a half, save the album's closer, "The Truth." Stretching out over eight fluid minutes, the piece finds Jarvis intonating above the drone of acoustic guitar, tape warble, and flotsam bits of found audio. Clever, crafty and casual — a low-key record in the very best of ways.
Aquarium Drunkard has launched a Patreon page, which allows readers and listeners to directly support our online magazine as it expands its scope while receiving access to our secret stash, including bonus audio, exclusive podcasts, printed ephemera, and vinyl records. Your support will help keep an independent cultural resource alive and healthy in 2019 and beyond.