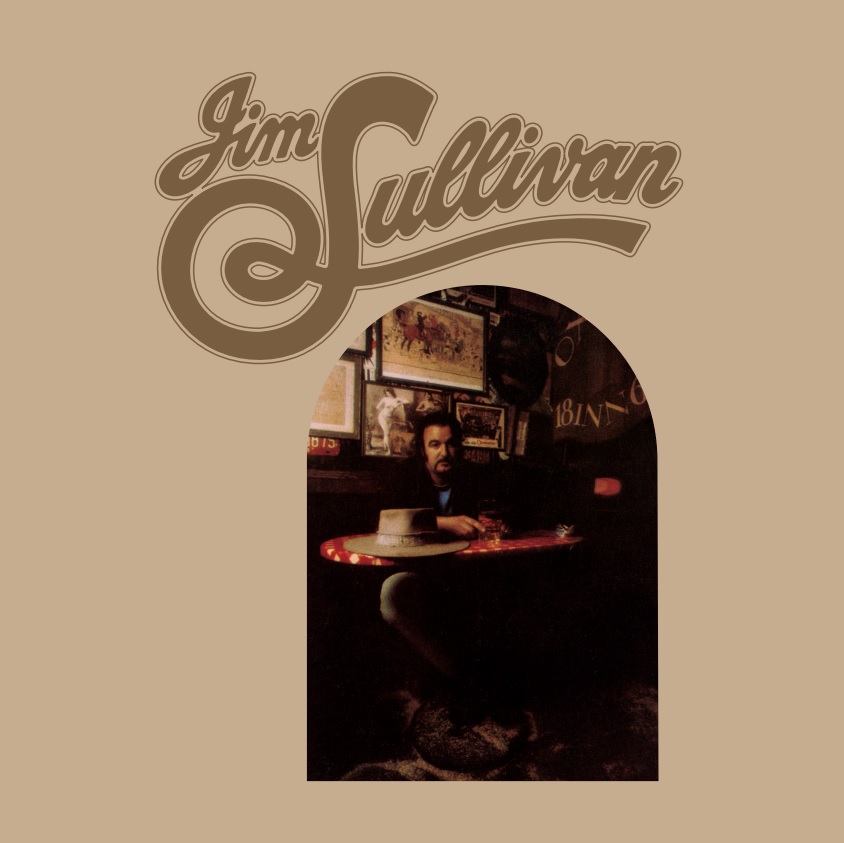 On October 25th, Light in the Attic will release two follow-ups to the label's reissue of Jim Sullivan's mythic UFO: a collection of solo acoustic performances titled If Evening Were Dawn, and a reissue of Sullivan's self-titled 1972 lp, originally released by Playboy Records. Taken together, these three records represent the entirety of Sullivan's recorded work, all leading up to his vanishing—a rock & roll mystery that endures to this day. The new edition of Jim Sullivan features liner notes by Aquarium Drunkard editor Jason P. Woodbury and art by our own D.Norsen. Presented here is an excerpt from those notes.
It was 1972, and Jim Sullivan needed a hit. The 32–year–old singer– songwriter had played around Southern California in any pub or bar that would have him, filling venues with an outsize presence limited to not only his tall stature but also his massive voice. He'd released U.F.O., a privately–pressed, spectral masterpiece in 1969, but the record's psychedelic folk sound had failed to find an audience, even with a seasoned cast of Wrecking Crew players providing credible backing. The record's cool reception hurt; Jim had a family at home—a wife and a young son, Chris—and he wanted to provide. While his wife, Barbara Sullivan, held down a job at Capitol Records, Jim played gigs and hustled, honing his songs and that booming voice of his in clubs, his 12–string guitar in his hands.

Meanwhile, Hugh Hefner had an itch. The publisher wanted to expand his Playboy empire into the music business. Hefner reached out to some associates, including Lee Burch and RCA staff producer Bob Cullen, with the idea of launching a label bolstered by the prestige of being associated with one of the country's preeminent men's magazines.

"Hefner wanted Barbi Benton to do an album and thought the best way to do that was to have a record company," Burch says, reflecting back. "He hired Bob, and Bob and I were close friends, work associates." The duo got to work and got four acts to launch the imprint: the Playboy cover star Benton, singer–songwriter Tim Rose, pop trio the Hudson Brothers, and the dark horse, Jim Sullivan.

Sullivan's sound was rooted in folk and country, commercially popular enough sounds at the time, but there was another component to his sound—something ineffable, something based as much in psychedelia as American music traditions. But that wasn't what drew Burch to Sullivan, stumbling upon the towering Irishman one night in a folk venue. He was simply struck by the quality of Sullivan's voice.

"I happened to come by a club where he was playing," Burch says. "He really impressed me. I went out to the car and got my guitar and sat in with him. I did that for several weeks, months, and we became friends."

It wasn't uncommon for Sullivan to make this sort of impression. "He was like a magnet," Barbara Sullivan told Light In The Attic's Matt Sullivan in a 2010 interview.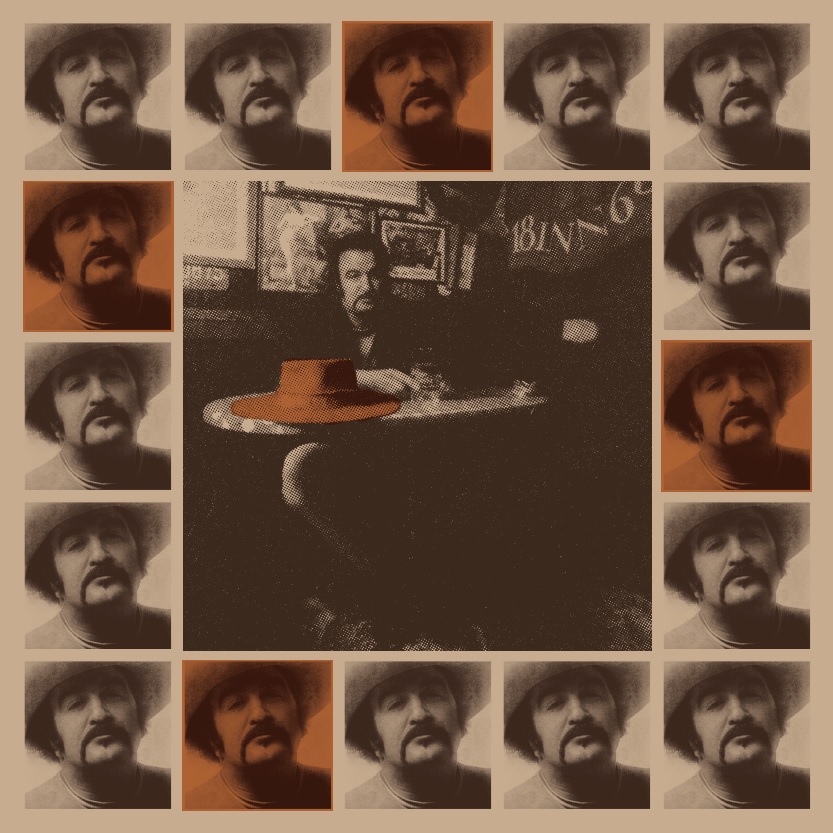 People were drawn to Jim Sullivan. Stars like Lee Marvin and Lee Majors came to his shows at The Raft, a club in Malibu formerly owned by a retired wrestler called "Fat Jack" McGurk. Making friends with Hollywood types was easy for Sullivan; one Thanksgiving, Harry Dean Stanton even came over to the Sullivans' for dinner. Jim's talent was evident, earning him an appearance on José Feliciano's television show. In 1969, he appeared in Dennis Hopper's Easy Rider, portraying a member of the mime troupe at the commune visited by Peter Fonda's Wyatt and Hopper's Billy, wearing his signature floppy hat and strumming an acoustic guitar.

"I mean, that's him," Burch says of his appearance in the counterculture classic. "He always wore that hat, had that big handlebar mustache. He was a big, rough guy; he liked to drink beer and play. He played his tits off. He was a good 12–string player."

Backed by Hefner's money, Burch decided that Jim's follow up to U.F.O. ought to sound rougher, earthier. He envisioned a punchier mix, something less ethereal, a cooking rhythm section, and overt psychedelic touches, including fuzz guitar and tiple (incorrectly labeled as "bazouki" [sic] in the original credits).

"He didn't take any crap from anybody," Burch says. "He was a guy's guy, the way he felt is the way he felt. That's what I wanted to bring out in his music. We went into the studio with all these heavyweight pros, and man, it didn't take long for everybody to find the groove and get there."

One of those pros was Jim Hughart. The two Jims had met through U.F.O. producer Al Dobbs and quickly hit it off. An in–demand session player who'd studied under Wrecking Crew bassist Carol Kaye and played alongside Joe Pass, The Monkees, Duke Ellington, Ella Fitzgerald, and Chet Baker, Hughart had also spent time playing with Sullivan at The Raft. Employing Sullivan's specialized notation system— in which each chord corresponded to a number shouted out by Sullivan on the spot—the two became fast friends and formidable musical partners.

"He either didn't know or didn't have the time to call [a chord] by its proper name," Hughart says. "He'd call four or five or two, something like that. With the help of that, we could get through a night's work as though we had rehearsed. There was that musical affinity as well as a personal affinity. I liked him as a person and eventually found out I liked his family, too. Once that started, there was no stopping it."

Hughart was known for his ear. In the years to follow, he'd work with a litany of recording icons, including Frank Sinatra, Joan Baez, Tim Buckley, David Axelrod, Ray Charles, and dozens more. His familiarity and deep friendship with Sullivan made him a natural fit in the sessions, which began at A&M Studios Hollywood. Though Sullivan lacked proper musical training, Hughart says working with him was as easy as "most of the people I played with in the jazz medium or anything else for that matter."

"I did a lot of recording for little rock bands, country, folk, artists like that, and more often than not, those people were what people like myself—serious musicians—would secretly label as amateurs," Hughart says. "They really didn't know what they were doing. Everything was trial and error. Often, they didn't even know when it was an error. So the difference between that—which made up a fairly substantial part of my professional life—and working with Jim was quite a contrast. He had done his homework, had prepared himself."

The Jim Sullivan record sounds supremely confident. The more mystically tinged songs wouldn't sound out of place on U.F.O., but rockers like "You Show Me The Way To Go" and the wah–wah and horn bolstered "Tom Cat" cast Jim in a funky, hard–swinging light. A number of songs perfectly capture the feel of early '70s AM radio stylings, like the easy–rolling "Sonny Jim" and the shuffling "Biblical Boogie (True He's Gone)," but there are experiments, too, like "Amos," where the band segues from a mellow groove, Sullivan's chiming 12–string high in the mix, into a swirling freakout of distorted guitars. "Now play softly in a band/acoustically/'cause he just don't give a damn," Sullivan sings. "They're all waiting for/the ringing ears to stop."

The record proved to be a challenge for Hughart, who was called in at the last minute to arrange horns for the record after the original arranger backed out. The prospect was daunting for Hughart; while he was a professional, he hadn't been called on to arrange an entire record.

"It was a little intimidating," Hughart laughs. "My main job was not arranging; I got elected to do that, probably because of Lee and Jim."

Without much notice—only two days before tracking was scheduled to begin—Hughart spent 48 hours awake, furiously working on horn charts. "I didn't sleep again until after that session," Hughart says. "There was so much work to do in so little time. I figured I don't have any options here. I've got to do this as well as the person who'd been called to do it to begin with."

You can hear Hughart's handiwork on songs like "I'll Be Here" and the strutting "Plain To See," which recasts U.F.O.'s "Plain As Your Eyes Can See" with a Latin–tinged swagger, the horns bright and powerful.

"It was very strenuous and taxing," Hughart says. "I remember at the last of the horn sweetener sessions, I'd finally finished my work. We were about to start on the last track, and we'd be finished. We took a break before we started. I was in the control booth, and I laid down on a couch in the studio. I fell asleep and was told later they tried to wake me up and couldn't do it." One of the other Jims at work on the record, reed player Jim Horn, stepped in with Hughart's charts and finished the session.

The record completed, Sullivan and crew felt confident that they had a potential hit on their hands. The record felt timely—its psychedelic touches and horn charts in keeping with public taste—and the songs, which Sullivan had polished for years, were strong.

"I felt really good about how it turned out," Hughart says.

But it quickly became apparent that Playboy wasn't set up to be a powerhouse record label. Promotion was spotty, and a number of retailers were nervous to stock labels bearing the Playboy name for fear of its adult connotations.

"Playboy didn't have the name power as a record label," Burch says. "It wasn't Columbia; it wasn't Capitol."

Despite sharing a name, Burch never felt connected to the Playboy company at large. "We were doing kind of our own thing," Burch says. "It was fun to go to the mansion, but we didn't hang out at the Playboy office building. Bob was more in touch with those people than I was. I was more on the creative side of it."

The record business in that day and age was about radio programmers. If the wheels weren't sufficiently greased in terms of payola, DJs wouldn't spin your album, and Burch says Jim Sullivan just slipped through the cracks. "I don't know that it was ever promoted that way. It was almost like it was never released… it just escaped."

Jim Sullivan and If Evening Were Dawn are available now for pre-order. At 10 pm California time on October 25th, Jason P. Woodbury will discuss the album live on the air with Desert Oracle Radio. Listen on your FM radio in Joshua Tree, Twentynine Palms, Wonder Valley, Pioneertown, Landers, Flamingo Heights, Morongo Valley, Pipes Canyon, Burns Canyon, and Sunfair. If you're out of range, stream the broadcast 10-11 PM Pacific Time on the KCDZ website, the Z107.7 FM app, or through the free TuneIn radio app. A podcast edition will follow, available on Spotify, Pandora, Apple Podcasts, and wherever else you get podcasts.
Hey there, friendo. You can help support independent media. Aquarium Drunkard has launched a Patreon page, which allows readers and listeners to directly support our online magazine. Patronage includes bonus audio, podcasts, printed ephemera, and vinyl records.