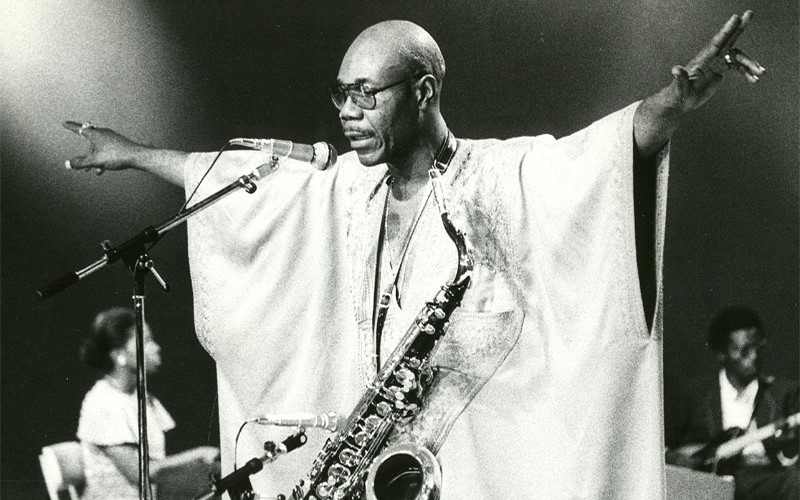 "Some for The Makossa Man," a celebration and glance at the world of afrobeat giant, Manu Dibango: a trailblazer whose music laid the groundwork for what would become disco and hip-hop. He passed away today from COVID-19. Rest in peace, Makossa Man.
Here are just a few records, from his otherwise enormous catalog of music. These have hardly left my bag over the last decade. Enjoy. – Daniel T
Manu Dibango – Tropical Garden
Manu Dibango – Reggae Makossa
Ravi Harris & The Prophets – Soul Makossa
Manu Dibango – Super Kumba
Manu Dibango – Abele Dance
Deadline – Makossa Rock
Starvation – Tam Tam Pour L'Éthiopie (Part Two)
Manu Dibango – Big Blow
Manu Dibango – Lily
Manu Dibango – Goro City
Athanase – He He He
Manu Dibango – Tom Tom
Georges Anderson – Fou De Toi
Do our mixtapes, features, interviews, essays, and original sessions make your listening life better? Help us continue doing it by pledging your support via our Patreon page. Doing so will get you access to our secret stash—including bonus audio, exclusive podcasts, printed ephemera, and vinyl records—and help us keep an independent publication going.