Remember livemusic? Yeah, me too. I managed to catch quite a bit of it back in the Before Times, though, so I'll at least have my 'tapes' to tide me over while we collectively tread water. For this edition of Elevated Rail, we have a highlight reel (loosely in chronological order) of some of the best ChicagoMusics I saw in 2020 before the world imploded. 
The mix begins with guitarist/singer/esteemed human, Bill MacKay, paying tribute to his departed friend through a moving Silver Jews cover. Next, Doug McCombs's essential Brokeback (here in duo form) delivers a brand new jam recorded at your favorite place, The Hideout. Improvisational powerhouse Billington / Shippy / Wyche + Young offers a glimpse into the rocky unknown. Jeff Swanson & Case-fitter then rip through a quintessentially-Chicago tune off of their excellent new album before KUZU (Dave Rempis / Tashi Dorji / Tyler Damon) blasts us back into the stratosphere. As we come to the close of our broadcast day, the ballroom blitz otherwise known as Shellac (of North America) turns sound into electricity. Fifty thousand watts of power.
Elevated Rail 2: The End of Radio
Be excellent to each other. Support artists. Check up your people. Stay in as much as you can. Wash those hands.
Artists / Provenance
Bill MacKay – Slow Education [Silver Jews] 1.19.2020 @ Schubas Tavern, Chicago, IL Bill MacKay – guitar / voice
Brokeback (duo) – Desca 1.30.2020 @ The Hideout, Chicago, IL Doug McCombs – Fender Bass VI Areif Sless-Kitain – drums
Billington / Shippy / Wyche + Young – excerpt 1.31.2020 @ Cafe Mustache, Chicago, IL
Jeff Swanson & Case-fitter – Färvel 3.1.2020 @ Sleeping Village, Chicago, IL / Jeff Swanson – guitar Greg Artry – drums Paul Bedal – keyboard Dustin Laurenzi – tenor saxophone / OP-1 Matt Ulery – bass Greg Ward – alto saxophone
KUZU – excerpt 3.12.2020 @ Elastic Arts / Dave Rempis – alto/tenor/baritone saxophones / Tashi Dorji – guitar / Tyler Damon – drums
Shellac – The End of Radio 3.11.2020 @ Lincoln Hall, Chicago, IL / Steve Albini – guitar / voice Bob Weston – bass Todd Trainer – drums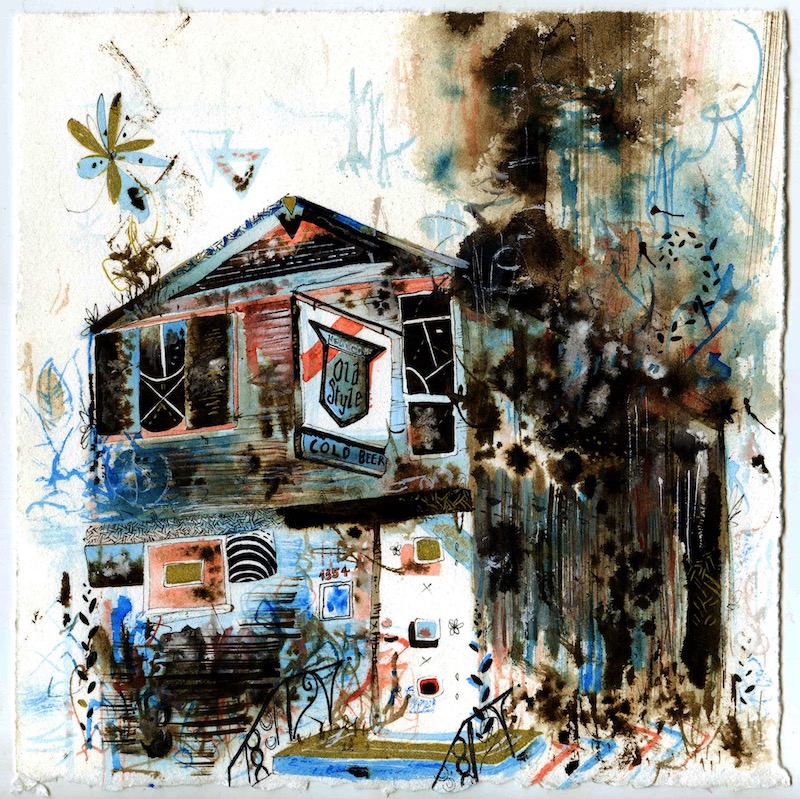 Compiled by Joel Berk |Mastered by Jeff Swanson | Art Max Kauffman
Help directly support Aquarium Drunkard via our Patreon page. As we're not backed by any corporate goblins, your support will help keep an independent cultural resource alive and healthy in 2020 and beyond.