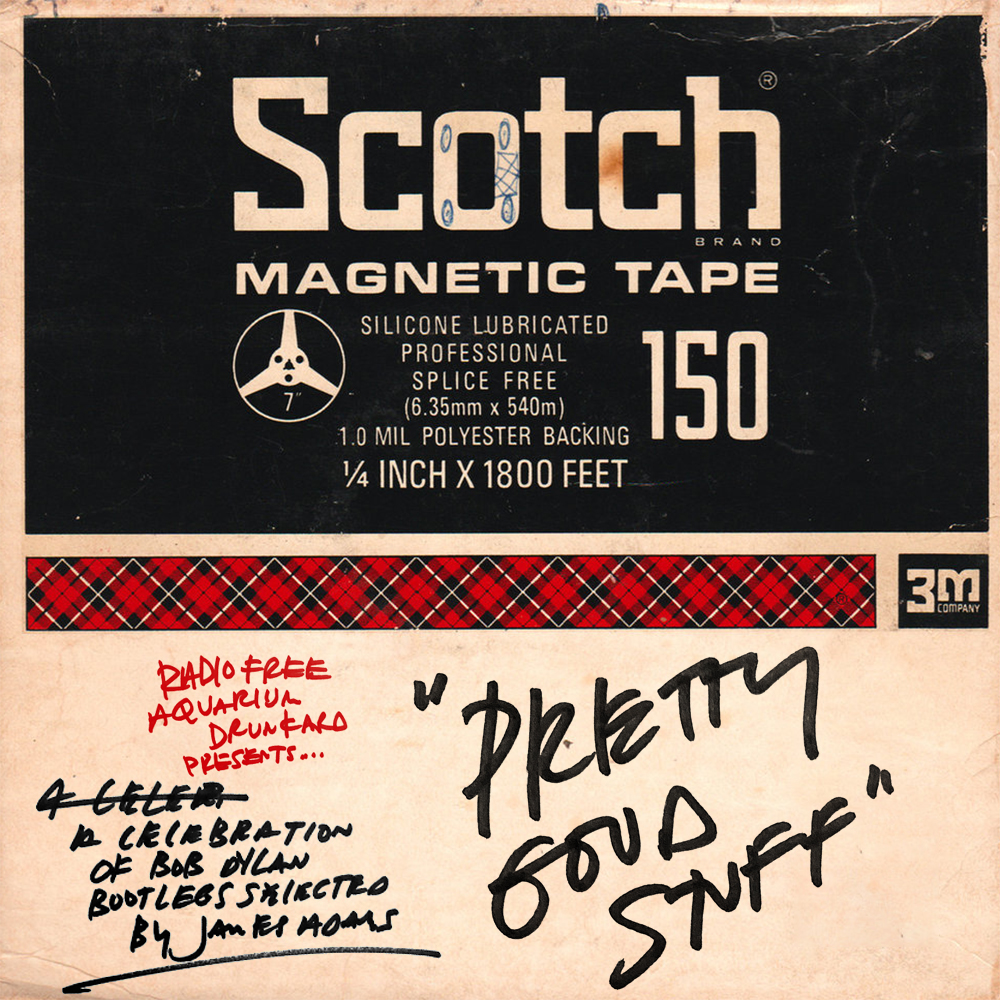 Pretty Good Stuff: Dylan historian James Adams' hour-long, monthly, program diving deep into the depths of all things Dwarf Music. Listen to the show below, and to explore further, support our Patreon for the individual tracks and more.
Bob Dylan :: Pretty Good Stuff | Episode 7
Opening: DJ talk over theme: What Can I Do For You? 19980-01-15 – Seattle, WA)
01:17: Shelter From The Storm (1995-04-09 Glasgow, Scotland)
07:53: The Ballad of the Gliding Swan (1962-12-30 London, England – Madhouse on Castle Street)
08:54: The Man In Me (1978-06-01 Los Angeles, CA)
12:37: Bob Dylan – Excerpt from Interview with Jann Wenner – 2007
13:13: God Knows (2006-04-08 Sun City West, AZ)
18:44: Scarlet Town (2018-11-20 Waterbury, CT)
23:56: Come Together (1985-00-00 Unknown)
27:39: Lady Came From Baltimore (1994-04-06 Davenport, IA)
30:30: DJ talk over Born In Time (1998-11-02 Syracuse, NY)
33:20: Watching The River Flow (1987-10-05 Locarno, Switzerland)
37:12: Bob Dylan – Excerpt from NPR Interview – 2004
38:19: Tryin' to Get to Heaven (2000-09-27 Rotterdam, The Netherlands)
43:15: Maggie's Farm (1976-05-18 Oklahoma City, OK)
48:14: One Too Many Mornings (1989-06-07 Birmingham, England)
52:28: DJ talk over Stay With Me (2015-04-24 Atlanta, GA)
54:28: Love Sick (11-22-15 Milan, Italy)
59:25: Out
Aquarium Drunkard is powered by its patrons. Keep the servers humming and help us continue doing it by pledging your support via our Patreon page. For heads, by heads.