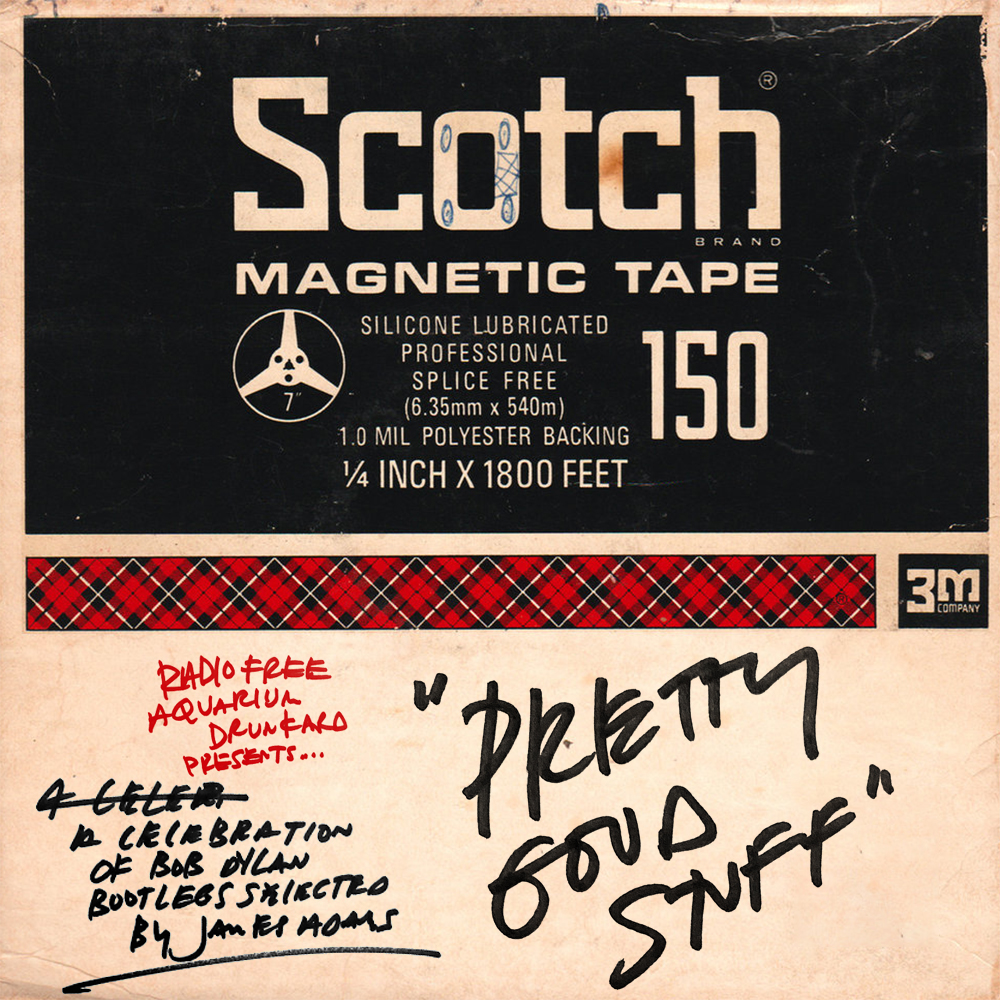 Pretty Good Stuff: Dylan historian James Adams' hour-long, monthly, program diving deep into the depths of all things Dwarf Music. Listen to the show below, and to explore further, support our Patreon for the individual tracks and more. The penultimate episode, below.
Bob Dylan :: Pretty Good Stuff | Episode 9
Intro: DJ talk over theme: What Can I Do For You? 19980-01-15 – Seattle, WA)
01:29: September of My Years (2017-11-03; Akron, OH)
04:37: In the Pines (1961-11-04; New York, NY)
11:59: Seven Days (1996-04-28; Toronto, Canada)
18:05: Tangled Up in Blue (1984-06-19; Rome, Italy)
24:40: One More Cup of Coffee (Valley Below) (1978-06-26; Dortmund, Germany)
28:08: DJ talk over Summer Days (2013-08-04; Mountain View, CA)
29:52: Lawyers, Guns and Money (2002-10-17; Los Angeles, CA)
32:36: Watered Down Love (1981-11-10; New Orleans, LA)
36:35: Radio Spot for The Basement Tapes LP (June 1975)
37:33: This Wheel's On Fire (1999-11-15; Ithaca, NY)
43:27: Just Like A Woman (1974-01-15; Largo, MD)
47:26: Pressing On (1980-02-05; Knoxville, TN)
52:32: DJ talk over Tough Mama (2000-06-17; George, WA)
55:09: Disease Of Conceit (1993-04-18; Asheville, NC)
1:03:33: Out
Aquarium Drunkard is powered by its patrons. Keep the servers humming and help us continue doing it by pledging your support via our Patreon page. For heads, by heads.