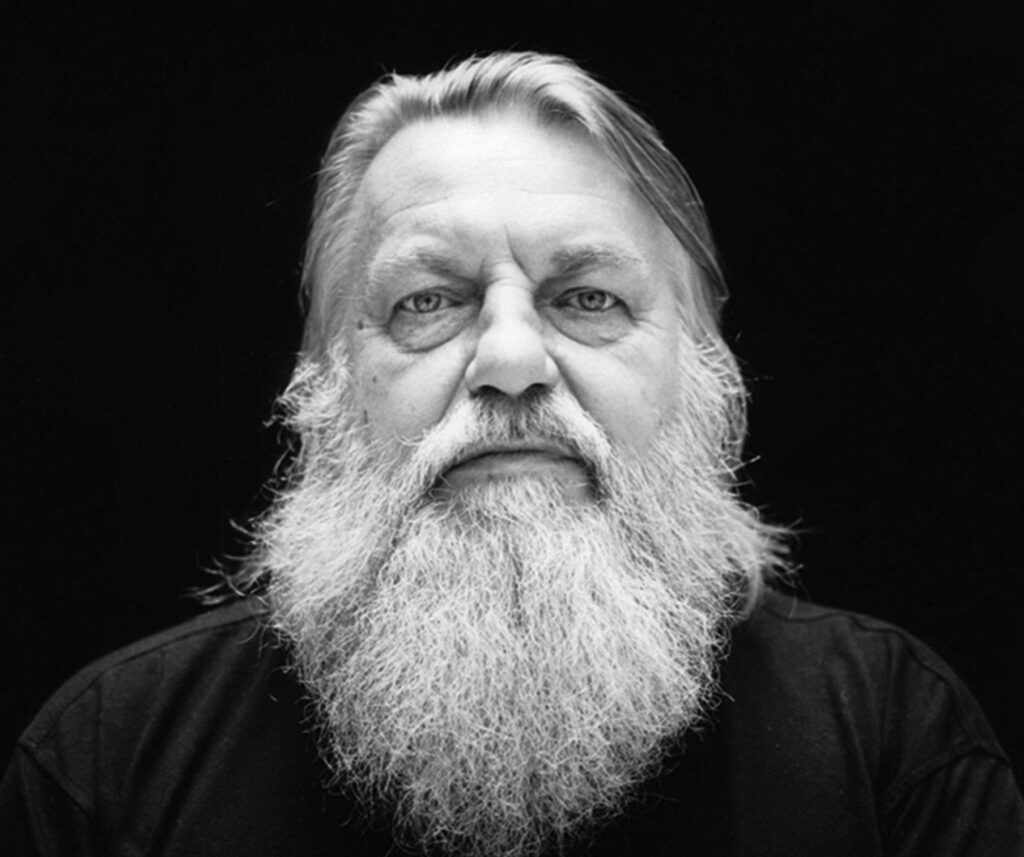 "If you want songs that touch your mind as well as your heart, these are the best," says Brian Eno regarding Robert Wyatt and Alfie Benge's recently released Side By Side, a collection of lyrics, poems, writings, and drawings from the Wyatt and painter, songwriter, Alfie Benge, longtime collaborators and partners.
Along with the release of the book, the ever-reliable Domino has begun a reissue campaign of his solo work, beginning with His Greatest Misses, a non-chronological survey of his decades-spanning oeuvre. Originally released in Japan and available now for the first time on vinyl, it's a non-chronological look at the sonic inventor's work between 1974—2003.
And as if all that isn't enough, Wyatt season continues with brand new music: the forthcoming Artlessly Falling by MacArthur Genius Mary Halvorson's Code Girl. On the new album, he joins the guitarist and composer for three angular but wide-open songs. Like his collaborations Eno, Carla Bley, Björk, Paul Weller, members of Pink Floyd, and many others on the vanguard of rock and the avant-garde, his contributions on Artlessly Falling feel singular, his voice conveying emotionality, beauty, and bewildered wonder.
That's all on display in The Free Will and Testament of Robert Wyatt, a playlist featuring Wyatt favorites and deep cuts selected by Aquarium Drunkard founder Justin Gage. From his majestic cover of Elvis Costello's "Shipbuilding" to pioneering work with the prog/jazz fusion combo Soft Machine to late period classics like the Benge/Wyatt-penned "Just As You Are" from 2007's Comicopera, these songs align mind and heart. As Eno says, "English music has produced some fascinating personalities but few are as unusual as Robert Wyatt." Unusual, yes. Wonderfully so.
Does Aquarium Drunkard make your listening life better? Help us continue our independent culture publication by pledging your support via our Patreon page. Doing so will get you access to our secret stash—including bonus audio, exclusive podcasts, printed ephemera, and vinyl records—and help us keep an independent publication going.